Why Republicans Will Vote to Repeal Obamacare, but Not on How to Replace It
Individual party members are refloating their proposals, but leadership isn't going to push forward on any of them.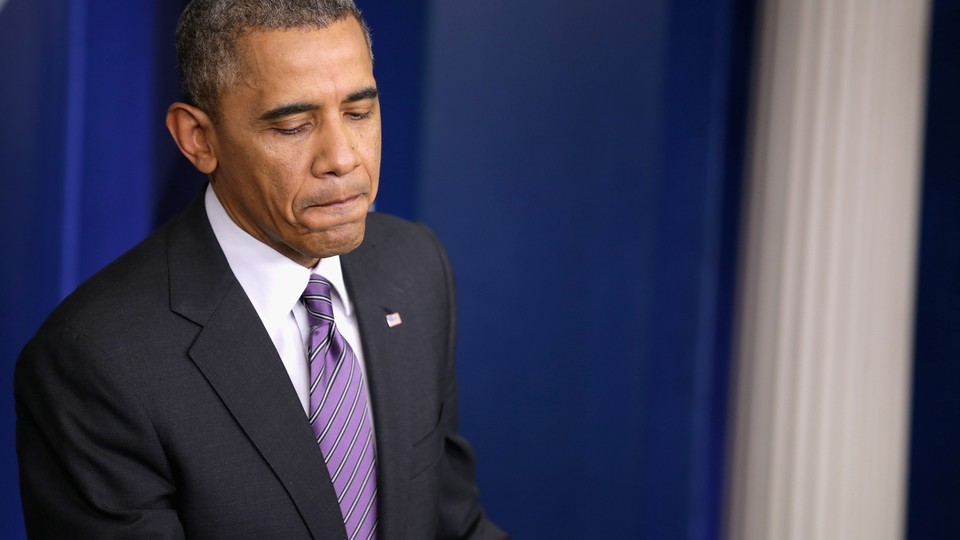 Republicans' pledge to "repeal and replace" Obamacare will never die, and yet it is not really alive. It is the undead—and it has risen again.
With the GOP about to take the Senate's helm, a handful of lawmakers are once again touting plans to replace the Affordable Care Act. Sen. Marco Rubio and Rep. Paul Ryan are reportedly working on a new plan, and Sen. Orrin Hatch, soon to be the chairman of the powerful Finance Committee, used a USA Today op-ed Wednesday to tout a plan he released in January, along with Sens. Tom Coburn and Richard Burr.
Also on Wednesday, Rep. Tom Price plugged an Obamacare alternative he's been pushing since 2009, but which has never come up for a vote. In fact, no "replace" proposal has ever come up for a vote in the House, despite four years of GOP control. The party has never seriously gotten behind any one proposal, and that's unlikely to change now.
Why? It's an exercise in futility. President Obama still holds the White House, and he will for another two years. He obviously is not going to sign off on repealing his signature domestic achievement, making any replacement a moot point.
However unlikely it might be, the only technically feasible way to repeal Obamacare is for Republicans to win the White House in 2016, get to 60 votes in the Senate, keep the House, and decide to use all of that political capital for Obamacare repeal.
It's also an exercise in futility that comes with political costs.
If Republicans adopted a uniform replacement plan, they'd have to defend politically painful trade-offs—just as Democrats have had to do. Nothing in health care policy is free. Why would a political party looking to expand its power in 2016 want to face those trade-offs head-on, for two years, when it's impossible to actually change the direction of federal health care policy?
The main criticism of Obamacare is that it has too many mandates, too many regulations driving up premiums. It's equally easy to foresee the lines of attack over a proposal like Hatch's: It would raise consumers' out-of-pocket costs (that's kind of the point), and popular provisions of Obamacare—such as requiring insurers to cover people with preexisting conditions—would go away. (One person's burdensome mandates are another person's consumer protections.)
Especially if Republicans are serious about describing their plan's trade-offs frankly, they would be opening themselves up to two years of criticism despite being unable to pass the thing being criticized—and forcing their party's presidential candidate to wrestle with those same thorny issues.
But the fact that the GOP plans are unlikely to get much traction does not mean they aren't serious proposals.
Hatch's plan is reasonably comprehensive, especially for something that's just an idea. There are several components, but the underlying concept is to have Americans cover a bigger piece of their own health care costs, making them smarter and more conscientious consumers and, ideally, leveraging that into more price-based competition within health care industries.
Ryan has an even bigger health care plan: Partially privatize Medicare and shift Medicaid away from dedicated federal funding, into a block-grant program. And Price has had a health care plan for a long time, which he has reintroduced in the wake of his party's midterm gains.
Inside Hatch's "repeal and replace" op-ed was an insight into what Republicans are more likely to do regarding Obamacare in the next two years: "Conservatives should also take advantage of all opportunities to repeal any part of the law and replace it with better policies that empower Americans, not Washington," he wrote.
There are small, targeted pieces of Obamacare where Republicans might be able to force Obama's hand. The top priority is the law's tax on medical devices. There's already plenty of bipartisan support for repealing the tax, and once the the Congressional Budget Office said it would no longer estimate the total costs of all the law's provisions, taken together, it got much easier for Obama to give up some of the law's revenues.
The employer mandate also might be changed or even eliminated, which would be an even bigger win for the GOP.
Criticizing an unpopular law and holding bipartisan votes to actually change it have obvious political upsides and very little risk. As for "repeal and replace," though, don't hold your breath.