Vote Early and Often!
"Don't vote—it just encourages them," the old saw used to go. Au contraire. Even-lower turnout is about the only thing that could make our terrible election system worse.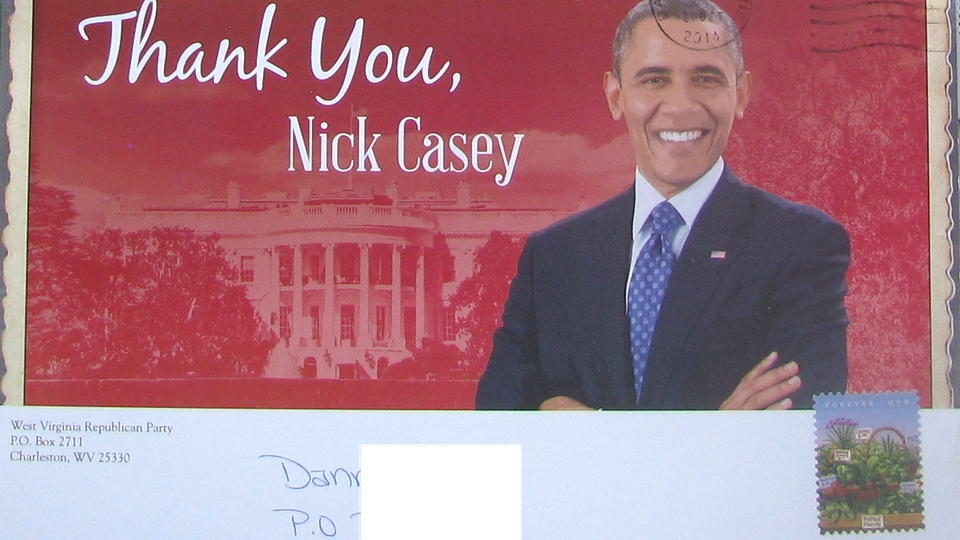 Get out and vote! I will be doing so in D.C. later today, though not, alas, for a full-fledged senator or representative, nor an anti-leafblower ordinance, but there's always next time. I'll vote once my wife Deb and I get back to D.C. from West Virginia, latest stop on our American Futures journeys.
What you see above is part of the mailings flooding into homes in West Virginia's Second Congressional District. It's now represented by Shelley Moore Capito, a Republican, who is expected to win today to succeed Jay Rockefeller in the U.S. Senate. Alex Mooney is the Republican candidate to succeed Capito in Congress. Barack Obama Nancy Pelosi the anti-gun Michael Bloomberg Nick Casey Jr. is the Democrat.
Here's what a local Republican received yesterday. It gives a flavor of how local races are being "nationalized."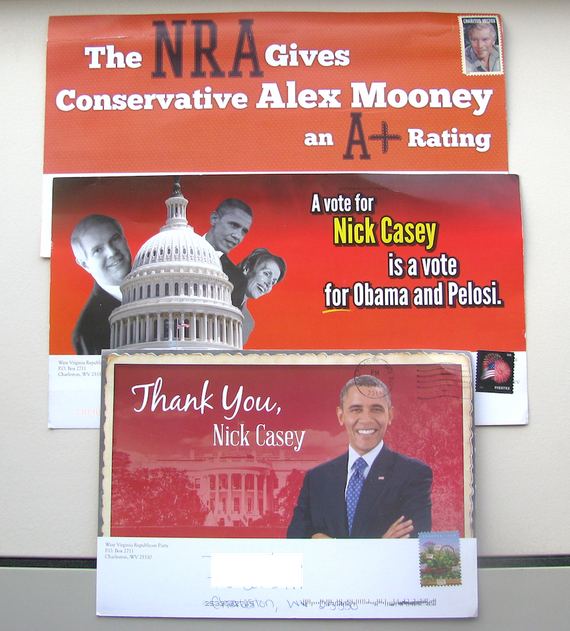 We're not here on a political-reporting swing—it is amazing how much more interesting it is to see the country doing something other than watching campaign rallies—but it's election day, after all.
The other big item on the local ballot is a levy to support improvements in the Charleston public library. On Halloween, Larry and Sandra Groce, about whom you'll be seeing more in this site, decorated their entire house on the theme of: You know what would be scary? No library! There's a nice story about them and their house in The Charleston Gazette; here is the way the house looked in the stark autumn light yesterday, which gives a rough idea: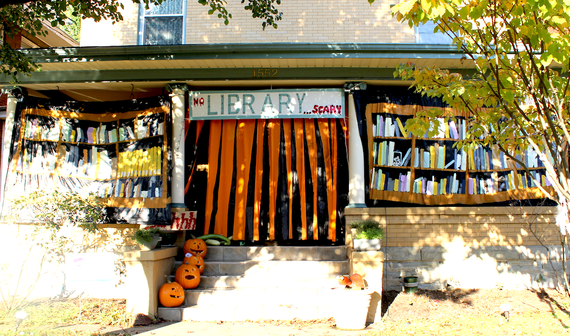 Vote!