The Unfinished Business of the 113th Congress
Lawmakers have to fund the government and provide new money for the fight against Ebola and ISIS when they return for a lame-duck session next week.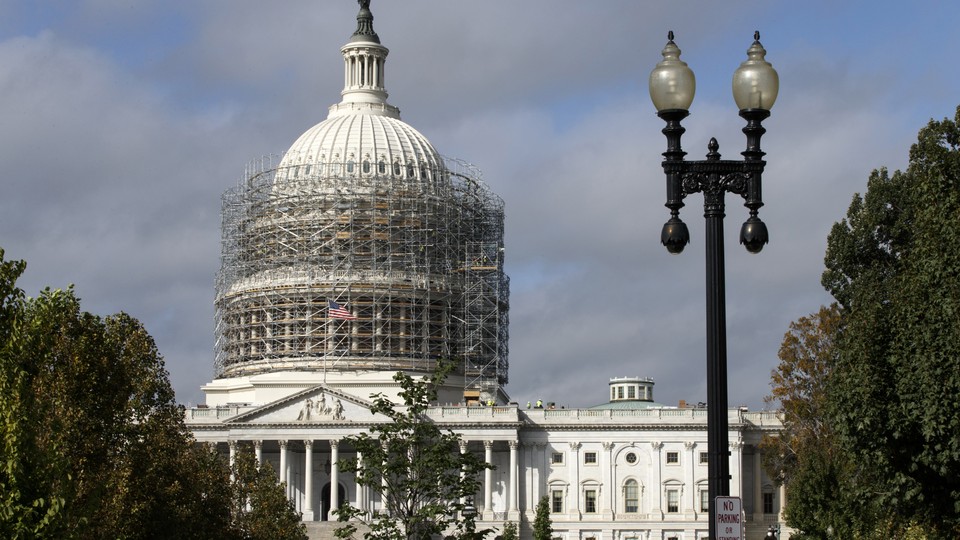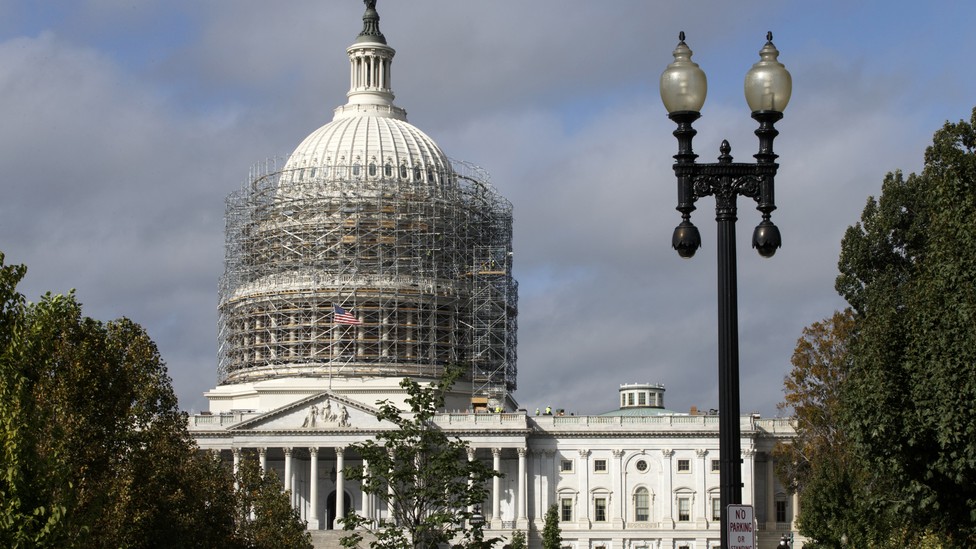 Don't expect any landmark achievements, but Congress will have quite a bit of work to do when lawmakers return next week for the biannual lame-duck session.
First and foremost, the House and Senate must once again agree on legislation to fund the federal government, this time for the remaining 10 months of the fiscal year that goes through the end of September. That bill could include billions of dollars in additional spending that the White House is requesting to combat the Ebola outbreak and to carry out its military campaign against the Islamic State.
In the Senate, Democrats have to decide how aggressive they want to be in their final weeks in power before Republicans assume the majority in January. Majority Leader Harry Reid is likely to try to push through as many of President Obama's pending judicial and executive branch nominees as he can. But a vote to fill the most critical post—a new attorney general—will now probably wait until next year. Other pressing items include the extension of a series of expiring tax breaks for businesses and a renewal of the 9/11-era Terrorism Risk Insurance Program.
Speaking to reporters on Wednesday, the incoming majority leader, Mitch McConnell, signaled he'd be onboard with clearing away the backlog so he could have a fresh start when he takes over in January. "There's a whole lot of unfinished business sitting there, some of which it might be advantageous to get out of the way," he said. "Democrats may want to do it. We may want to do it in order to clear off some of the necessary work that's been undone in the dysfunctional Senate."
On the whole, however, this lame-duck session is unlikely to match the scope and drama of the previous two. In 2010, lawmakers returned after the last Republican wave to conduct what this publication called "the most productive lame-duck since World War II—and maybe ever." Congress extended former President George W. Bush's tax cuts for another two years and approved new ones. It ratified the New START treaty with Russia, and it enacted what might end up being a significant piece of President Obama's legacy: the repeal of "Don't Ask, Don't Tell" to allow gay soldiers to serve openly in the military. Two years later, lawmakers worked through the night on New Years Eve to pass legislation averting the "fiscal cliff" and preventing tax increases from hitting families across the country.
This year's debates will touch on war and peace and how best to combat a deadly disease. But the outcome is likely to be a fairly standard, if pricey, piece of spending legislation. Necessary perhaps, but not momentous.