The NRA Controls Congress Now. So Gun-Control Advocates Have a New Strategy.
Bloomberg sees the future for gun control in ballot initiatives.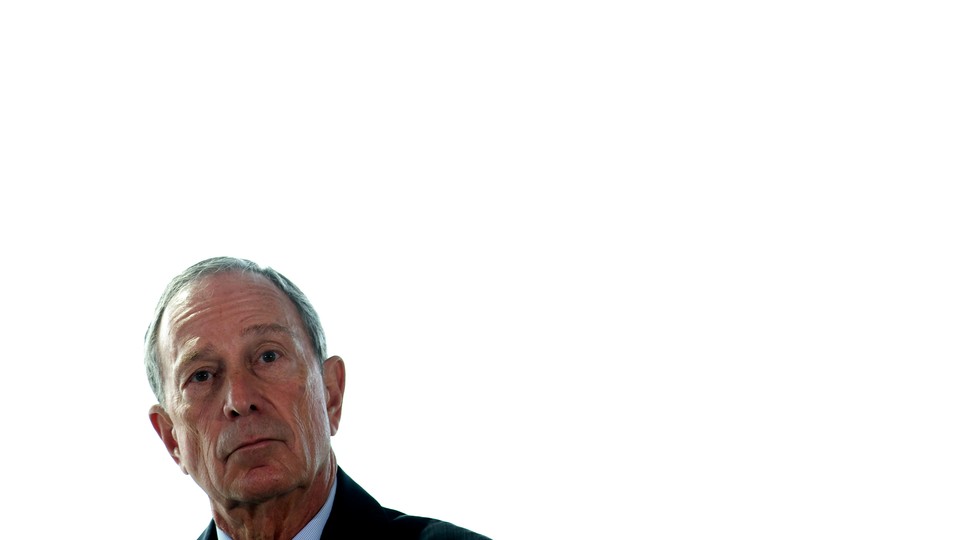 The National Rifle Association won big Tuesday with the election of a crop of U.S. senators who share its Second Amendment views. NRA-backed candidates won in Arkansas, Colorado, Georgia, Kansas, Kentucky, North Carolina, and South Dakota.
Now, with a Republican majority in the Senate, the NRA won't have to fret about gun-control advocates finding a sympathetic ear in Congress and jamming through federal legislation. The group estimates it spent $35 million on the Senate and legislative shake-ups around the country. It spent roughly $4 million on ads in Arkansas, Colorado, and North Carolina in September. It invested more than $2.6 million against Democratic Sen. Mark Pryor, who even voted against a background check bill the NRA opposed.
Gun-control advocates, meanwhile, found their own successes on election night and offered a clue as to where the gun debate may be moving in upcoming years.
Just weeks after a shooter killed three students at a High School in Marysville, Wash., voters there passed a ballot initiative to expand background checks on all gun sales. Initiative 594 was a top priority for Everytown for Gun Safety, the Michael Bloomberg-backed group that has focused its efforts on changing state laws instead of breaking its way through the gridlocked Congress. Earlier this year, former New York City Mayor Bloomberg vowed to invest $50 million to defeat the NRA.
"The only Washington that really matters is Washington state. It is the only up-or-down vote in the country," says John Feinblatt, the president of Everytown."The NRA can bully politicians, but they cannot bully the American people."
Everytown for Gun Safety Action Fund devoted six full-time staffers to its effort in Washington and spent $4 million to pass the ballot initiative. The NRA, meanwhile, spent about $500,000. Everytown says that taking gun control straight to voters is a strategy it plans to duplicate in the future, believing that's how it and other gun-control groups may be able to make up the most ground. Already, there are plans to push for a similar ballot initiative in Nevada. What makes the play so strong, advocates say, is that voters tend to support background checks even when state legislatures have been hesitant to write them into law. The Washington state Legislature, for example, blocked similar proposals in 2013 and 2014.
The NRA, however, says that Bloomberg's group and others are making more out of a ballot initiative than it's worth. The NRA promises that "all options are still on the table" when it comes to challenging Washington's new law.
"Bloomberg is willing to spend millions of dollars to buy a headline," says NRA spokesman Andrew Arulanandam. "Nothing in this initiative would do anything to keep guns out of the hands of the people who are mentally ill. We have a very long view of things, and what may seem like a setback today does not mean the game is over."