The U.S. Government Is Under (Cyber) Attack
The State Department confirmed on Monday that hackers breached its unclassified email system. The White House, the Postal Service, and NOAA have also been compromised in recent weeks.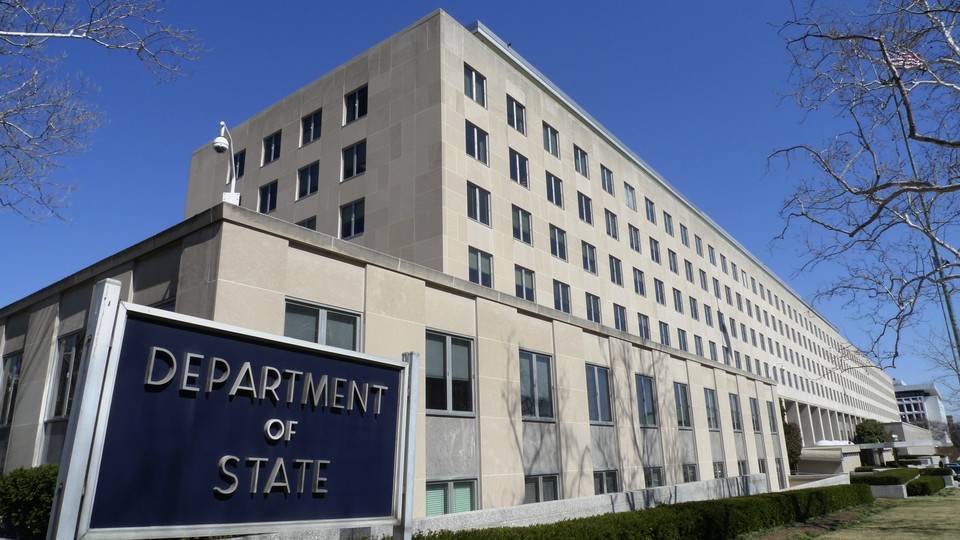 The State Department on Monday joined the White House and two other federal agencies in confirming that it had been the victim of a recent and successful cyberattack. Spokesman Jeff Rathke told reporters at Foggy Bottom that officials "detected activity of concern" several weeks ago targeting its unclassified email system and that it used a "scheduled outage" to address the problem this past weekend.
"Activity of concern" has become the preferred governmental euphemism for hacking, and Rathke said authorities believed the intrusion into the State Department system was linked to a breach at the White House late last month, which was suspected to have originated in Russia.
"No classified systems have been affected by this incident," Rathke said. In an indication officials were still trying to get the email system back up and running, the State Department press office sent a tweet Monday morning directing journalists to a phone number and a Gmail address if they had questions during the day. Rathke said the incident was still under investigation and wouldn't say who was believed to be behind the attack. The White House breach also involved its unclassified email system.
The U.S. Postal Service last week disclosed it had been the victim of a "cyber-security intrusion" that exposed personal information of around 800,000 employees. That attack was believed to have originated in China, ABC reported, as was an infiltration of U.S. weather systems at the National Oceanic and Atmospheric Administration that began in late September.
Federal officials now routinely remind reporters in these situations that government systems are "a constant target" of cyber-attacks. Hackers may not be getting to the secret stuff, but they appear to have succeeded in wreaking havoc nonetheless.