President Jim Webb?
The Democrat who served as a Virginia senator and Navy secretary becomes the first contender of either party to launch a 2016 exploratory committee.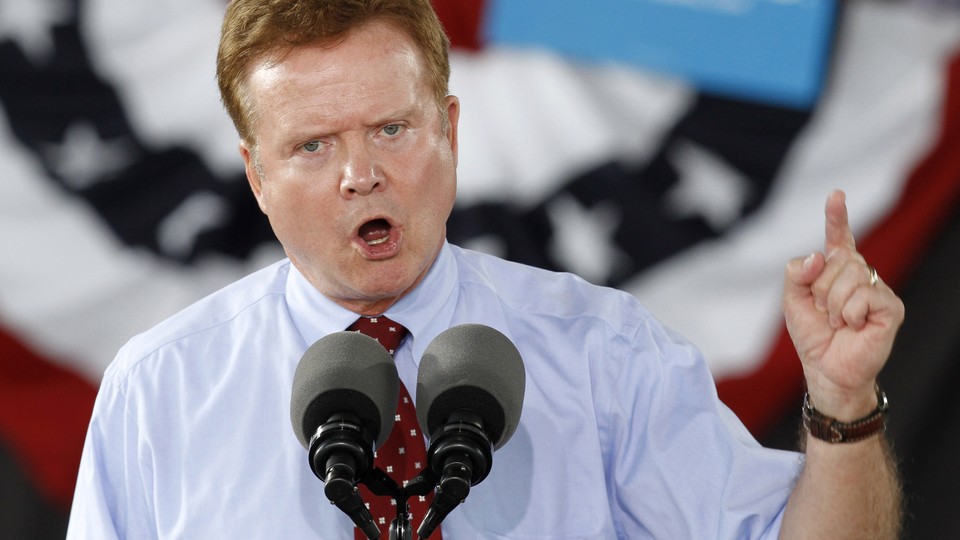 The two-year race to replace President Obama in the White House has its first semi-official contender: Jim Webb.
On Wednesday night, the former one-term Virginia senator and Navy secretary in the Reagan administration announced the launch of a presidential exploratory committee for 2016. While not a formal campaign committee, the move allows Webb, a Democrat, to raise money as decides whether to run. He is the first known candidate of either party to take that step.
Webb made his announcement in a letter and a 14-minute video posted on his new website, voicing his frustration at the lack of "positive, visionary leadership" in the country. "We desperately need to fix our country, and to reinforce the values that have sustained us for more than two centuries, many of which have fallen by the wayside during the nasty debates of the last several years," he said. "I hope you will consider joining me in that effort."
In making an early move toward the race, Webb becomes the first Democrat to challenge the assumed candidacy of Hillary Clinton, who has dominated early polling and would be considered the heavy favorite for the nomination if she runs. Webb made no mention of either Clinton or Obama in his video, but he focused on the theme of income inequality that has become a top concern for progressives.
He acknowledged the long-shot nature of his potential bid while noting that he began in a similar, distant position when he launched his candidacy for the Senate in 2006. "We are starting with very little funding and hardly any staff, but I've been here before," Webb said. Dispensing with the frills of many modern campaigns, Webb's site is bare-boned, featuring only the four-page text of his message and the video itself.
A Marine who served in Vietnam, Webb rose through the ranks of the military to become Navy secretary in the 1980s. He also authored several novels in the late 1970s and 1980s, which included passages that became fodder for his campaign opponents because of their sexual nature. In 2006, he defeated incumbent GOP Senator George Allen in Virginia, but he retired after just a single term, evidently frustrated at the congressional gridlock and partisanship. While he would bring experience both in foreign and domestic policy to a presidential race, he is neither widely known nor a particularly dynamic speaker, and it's unclear whether he'll be able to amass the necessary funds to mount a serious bid.
While stressing his commitment to veterans and to criminal justice reform, he sought to reach out both to the urban and rural poor by placing the fight for economic fairness at the center of his message.
We haven't been perfect and from time to time, as with today, we have drifted to the fringes of allowing the very inequalities that our Constitution was supposed to prevent. Walk into some of our inner cities if you dare, and see the stagnation, poverty, crime, and lack of opportunity that still affects so many African Americans. Or travel to the Appalachian Mountains, where my own ancestors settled and whose cultural values I still share, and view the poorest counties in America – who happen to be more than 90 percent White, and who live in the reality that "if you're poor and White you're out of sight."

The Democratic Party used to be the place where people like these could come not for a handout but for an honest handshake, good full-time jobs, quality education, health care they can afford, and the vital, overriding belief that we're all in this together and the system is not rigged.
Aside from Clinton, other potential challengers for the 2016 Democratic nomination include Governor Martin O'Malley of Maryland, Senator Bernie Sanders of Vermont, and, potentially, Vice President Joe Biden.