Obama's Immigration Order Has 2016 Perils for Both Parties
Executive action could complicate message for Republican and Democratic White House hopefuls alike.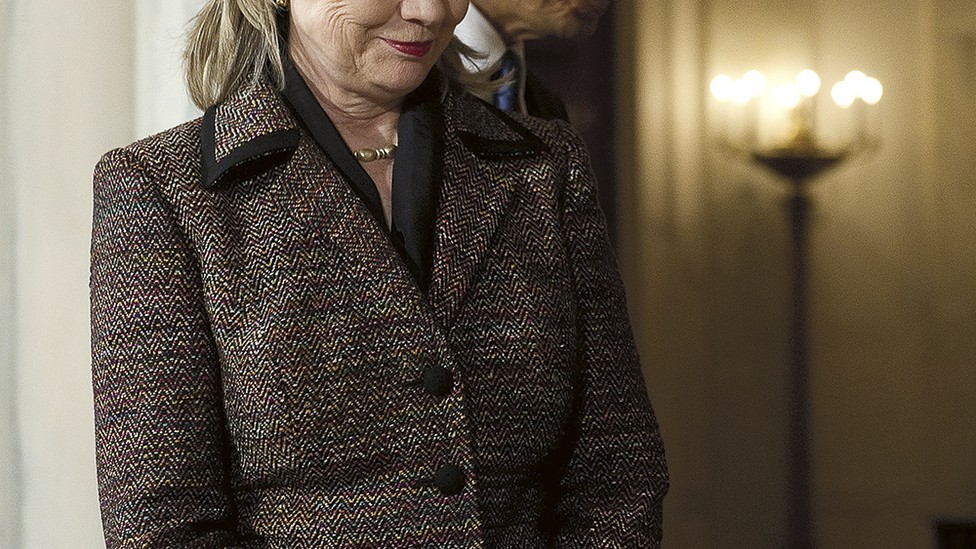 It didn't take long for the 2016 election to reach its first major crossroads. As early as this week, President Obama is expected to ignore the wishes of congressional Republicans and announce that he will unilaterally defer deportations for millions of undocumented immigrants.
When he does, Republicans and Democrats alike should worry he just made life harder for their next presidential nominees. Few decisions, even from the president, influence elections more than 23 months away, but Obama's immigration maneuver accomplishes the rare feat of exposing both parties to what should be their biggest cause for concern in the 2016 election.
At stake for Democrats is whether Obama's decision to take executive action prevents him from a broad political rehabilitation during the last two years of his presidency. If Obama fails to achieve a small recovery, even a well-known and relatively popular politician like Hillary Clinton will struggle to convince voters they shouldn't back the other party's choice for the White House—a situation not unlike the one that befell John McCain's campaign to replace George W. Bush in 2008.
But to the White House, the chance to reengage and reenergize the immigrant-heavy Latino community ahead of 2016 plainly outweighs the risk that doing so will alienate the broader electorate. And therein lies the danger for Republicans, whose leaders two years ago stated emphatically that the party needed to grow its appeal among Hispanic voters if it wanted to succeed in national elections. Broadly speaking, the executive order might be politically complicated, but within the Latino community, it is a guaranteed winner.
Democrats could use a winner with Hispanic voters after the 2014 election and the administration's failure, at least until the president's executive order, to stop the deportations of many members of their community. The party won 62 percent of the Latino vote in 2014, according to exit polls, but some immigration advocates say the energy and passion many of them showed for Obama's party—especially in 2012 after he ordered a stop to deportations for the children of illegal immigrations—was missing this election.
They cite Sen. Mark Udall's defeat in Colorado, one of the few states in play in 2014 with a large Hispanic vote, as evidence of what happens to Democrats when they don't advocate for immigration reform. It's something that would happen to the party's next presidential candidate, said Frank Shary, executive director of America's Voice.
"If the president's record ended up being little more than 2 million deportations and a lot of unkept promises, it's not so much that it would drive a lot of Latinos into the hands of Republicans, it would probably lead to a lot of them to stay home on Election Day," he said.
Complicating matters on the Republican side is the party's prospective presidential candidates, most of whom are positioning themselves to draw conservative support ahead of a competitive primary. Their reaction will receive disproportionate attention, and the eventual GOP nominee will have trouble repositioning an immigration agenda for the general election. It could be a repeat of what happened in 2012 to Mitt Romney, whose call during primary season for undocumented immigrants to "self-deport" helped Obama win Hispanic voters by a better than 2-to-1 ratio.
Even if Republicans avoid the harsh rhetoric that has marked the previous responses to immigration policy—something Republican strategists acknowledge is no guarantee—their explanation that their objections are based on overuse of executive power might not resonate with the Hispanic community.
"That won't matter," said one immigration policy strategist who works with both parties. "If they start filing lawsuits, making noise about impeaching the president over this, Republicans will have completely lost Latino and Asian voters. It will be seen not as a direct attack on president, but a direct attack on the community."
Whether the support Obama gains from Hispanics is enough to overcome the potential broader damage to his popularity remains to be seen. As Obama explained in his post-election press conference, voters are upset with Washington gridlock and dysfunction—two things he vowed to work to correct in his last two years in office.
Republicans have warned the president that any executive action, coming just weeks after his party's Election Day drubbing, will poison the well with Congress for the new session and make any new legislative deal-making much more difficult.
"It looks like a revenge move," said Ron Bonjean, a former top GOP congressional aide. "He's poking a stick in their eye."¦ Using his authority in that way shows he doesn't want to work with Congress. It further strengthens the Republican argument [that] if legislation lands on his doorstep, all he wants to do is "¦ pretend he's a dictator. He doesn't want to work with Congress."
Even Republicans who have argued for the necessity of the party broadening its appeal with racial minorities are now saying that, in this case, the president's own move will backfire.
"There's always a danger for undisciplined politicians to overreact, and their overreaction always backfires," said Whit Ayres, a GOP pollster and frequent critic of the party's immigration policy. "But if Republican elected officials watch their tone and don't overreact, this move contemplated by the president will backfire."