Romney: Obama 'Needs to Learn That He Lost' the Midterms
A former opponent's criticism of how the president has handled ISIS and immigration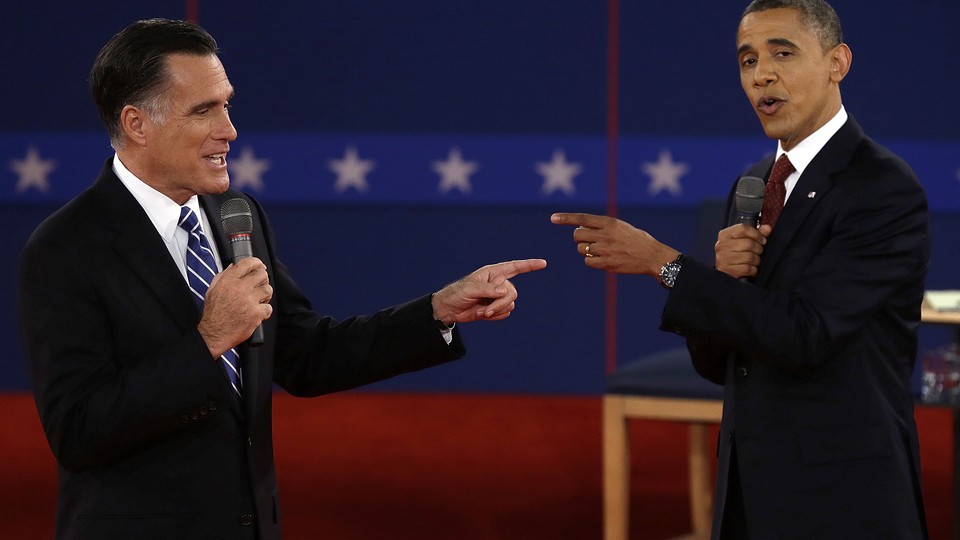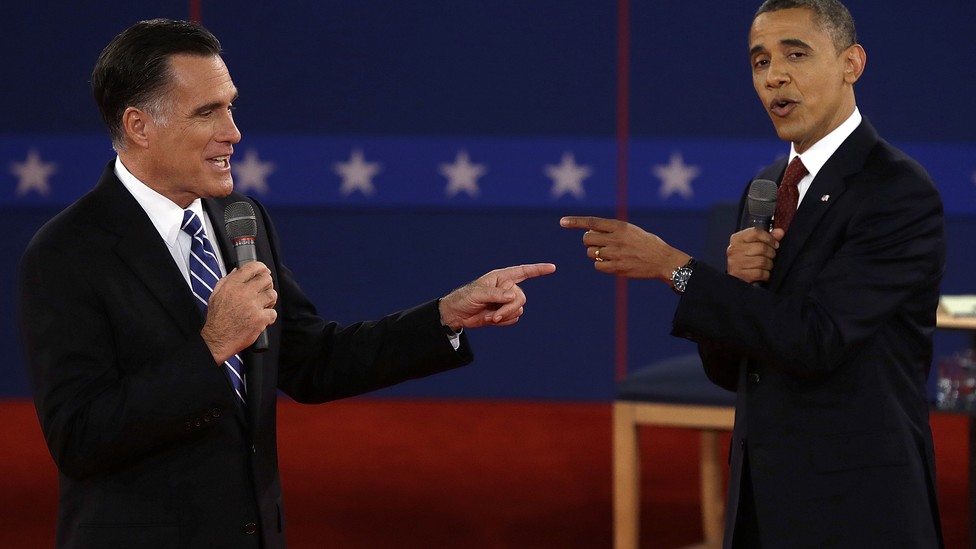 As news broke Sunday morning of a new ISIS video that reportedly depicted the beheading of American hostage Peter Kassig, Mitt Romney was among the first to criticize the Obama administration, doubling down on his previous assessment that the president is "inept" when it comes to foreign policy.
"The president is wrong in saying that under no circumstances will he consider ground troops," Romney said on CBS' Face The Nation. "No one wants to put our own ground troops there. But if you're going to defeat something, you don't tell the enemy exactly what you plan on doing or what you won't do. You say, 'we're going to defeat you regardless of the consequences.'"
"When the president says, for instance, that ISIS is a cancer and it must be eliminated, he's right," Romney said. "But you don't say, 'Well, we're only going to use the following tools in doing so.' You say, 'We're going to do whatever it takes.' And hopefully we'll be able to do that with other people's troops, but if it takes our own troops, you don't take that as a source of our strength from the battlefield."
At an event earlier this month, Romney said, "It's tempting to think he's just inept, but the reality is, he does have a foreign policy." He added that it is, "weakening our military and distancing us from our allies."
Romney also commented on the anticipation of Obama taking executive action to overhaul immigration policy that is expected to protect millions of undocumented immigrants currently in the country.
"The president has got to learn that he lost this last election round," said Romney, arguing that Republicans overwhelmingly winning the midterm elections were a referendum on Obama's policies and that voters are "not happy about them."
When asked about advice he would give to his fellow Republicans, Romney instead pivoted to Democrats. "My advice at this point to the Democrats, and to the president in particular, is: take a breath," adding, "The American people sent a very clear message to the president about his policies—they're not happy about them." Romney said that Obama should let the Republican-controlled Congress draft an immigration bill, "and he can veto it, or not."
"What he's proposing to do is a temporary solution which would ultimately potentially be reversed by a Republican president," said Romney. "It's the wrong way to go. It doesn't help the people that are hurt by the lack of policy in this area, and it's going to set back, as opposed to bring forward, the needed reforms that the American people want."
In the last week, speculation has surfaced that some Republicans want to force another government shutdown if Obama takes executive action on immigration. However, Romney said there must be "more productive ways" to convince the president to work with Republicans and find more permanent solutions that wouldn't be easily reversed by a potential future Republican president.