Mary Landrieu Lacks the Allies She Might Need to Win the Louisiana Runoff
The cavalry is coming to influence the country's final Senate race, but Democrats' biggest players are keeping their distance.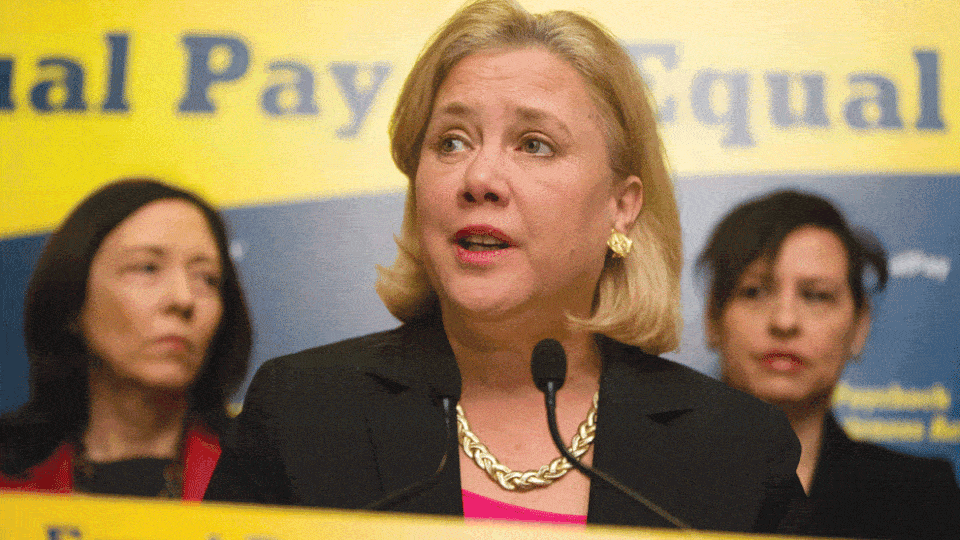 For Louisiana, Election Day is just the beginning. For Mary Landrieu, it might be the beginning of the end.
Landrieu and Rep. Bill Cassidy both fell short of the 50 percent needed to win in the state's unusual "jungle primary" system. As the top vote-getters, they now advance to a Dec. 6 runoff—a one-month face-off sure to draw some of the country's biggest donors to the only show left in town.
We all knew this was coming. Louisiana's changing politics, along with many other Southern states this cycle, has made Landrieu's race a prime pickup opportunity for Republicans. Cassidy has led many of the pre-primary polls pitting him head-to-head with Landrieu. But in Louisiana's primary system, multiple candidates from the same party can compete in the Election Day race, and much of Cassidy's support was split with tea-party favorite retired Lt. Col. Rob Maness.
Already, more than $10 million in post-Election Day airtime has been reserved by party committees and outside groups in Louisiana. That's on top of the $40 million already spent.
But unlike other races where competing outside groups have helped keep spending near parity, Landrieu will be going at this without the help of some of her party's biggest allies. Top-spending green groups, as well as several women's-health-focused groups known for their epic fundraising abilities, have said they won't be coming to Landrieu's aid this November, even if the Senate majority is at stake.
That's partly because Landrieu has focused much of her campaign around the clout she brings to Louisiana's top industries through her position as chair of the Senate Energy and Natural Resources Committee. Though it's a position of great value to her in-state supporters—many of whom have contributed directly to her campaign—it's one that's put her at odds with some of the biggest outside spenders for Democrats.
Together five eco-focused groups this cycle—Natural Resources Defense Council Action Fund, NextGen Action Fund, Environmental Defense Action Fund, League of Conservation Voters, and the Sierra Club—have spent more than $85 million on the midterms, primarily on vulnerable Senate Democrats. When asked whether they'd come to rescue Landrieu, several of the groups turned up their noses.
"I just don't see it," NRDC Director Heather Taylor-Miesle told National Journal. "NRDC Action Fund has no plans to engage in the Louisiana race this election cycle—our efforts are focused completely on electing champions who will advance efforts to reduce dangerous carbon pollutions from power plants and lead the way on environmental protection."
Landrieu also lacks the backing of the Democratic powerhouse EMILY's List, which has helped her fellow Senate Democratic women raise big money this cycle with email blasts and fundraising lists. EMILY's List backed Landrieu in previous races, and has been her single largest supporter since 1995. But following her vote for a 2002 bill to outlaw some forms of abortion, the Louisiana Democrat hasn't been on their list. Landrieu hasn't asked for their endorsement, and EMILY's List no longer sees her as meeting their qualifications of being a Democratic woman lawmaker who supports abortion rights.
She also isn't an endorsee of Planned Parenthood Action Fund, which has spent heavily on turnout efforts and ground game for Landrieu's fellow Sens. Kay Hagan, Jeanne Shaheen, and Mark Udall. A spokeswoman from that group said the decision to get involved in Louisiana would depend on whether enough money was left after the races they'd already taken on.
The contrast with Cassidy will be stark. An intra-party rally around the Republican challenger is almost guaranteed. Sen. Pat Roberts's race in Kansas, which was run on a similar time line, featured a parade of surrogates from across the GOP spectrum, combined with endorsements by many of the groups that had gone to war with him during the primary. Similarly, both establishment and conservative groups have already lined up airtime for a runoff.
There's already big money at play. The National Republican Senatorial Committee purchased $3.4 million in airtime with broadcast stations and cable providers. The Democratic Senatorial Campaign Committee reserved $2 million in airtime, and plans to spend more after Nov. 4 than it did before.
The Koch brothers-backed group Freedom Partners has booked $1.8 million; the conservative PAC Ending Spending Action Fund reserved $2.5 million; and the National Rifle Association, which supports Cassidy in this race, reserved just over $1 million.
Cassidy's campaign has also purchased several sets of ads, the first of which is to begin at 6 a.m. on Wednesday, Nov. 5—just hours after the polls close.
One player whose game plan remains unknown is the U.S. Chamber of Commerce. The chamber has been a major force in pushing establishment Republicans through their primaries this cycle, as well as picking up the pieces to unite conservatives for their candidate in the general elections. Their involvement on behalf of Cassidy would be a boon to his runoff efforts, but Landrieu was rumored to be the chamber's sole Democratic endorsee for the Senate this cycle.
The group has stayed mum on the race since initial reports in July suggested that it wouldn't endorse Landrieu if Senate control hung on her race. Spokeswoman Blair Holmes said the group would analyze the situation after Election Day, and that "no considerations or decisions will be made until then."