Mary Landrieu Is Still One Vote Short on Keystone
Ahead of a vote to green-light the oil-sands pipeline, the Louisiana Democrat looks just shy of a filibuster-proof majority.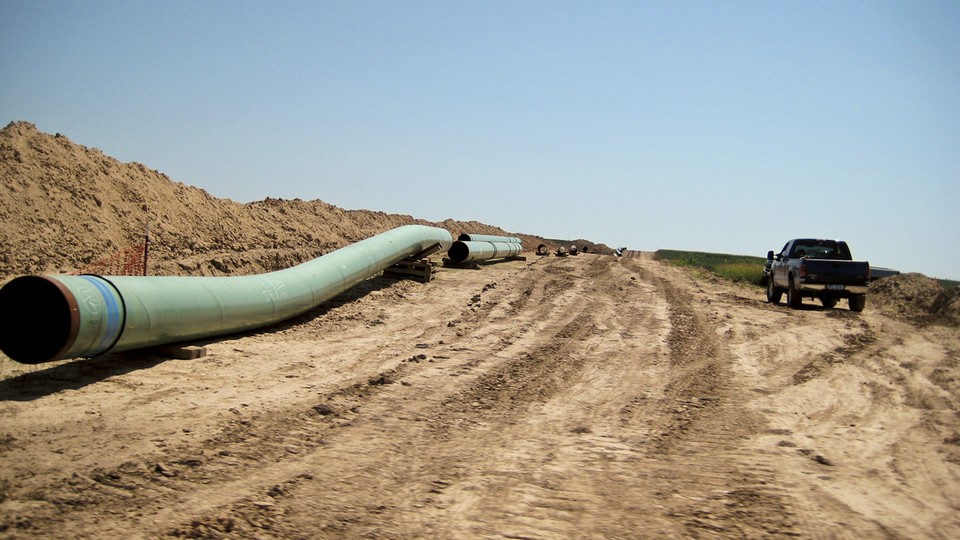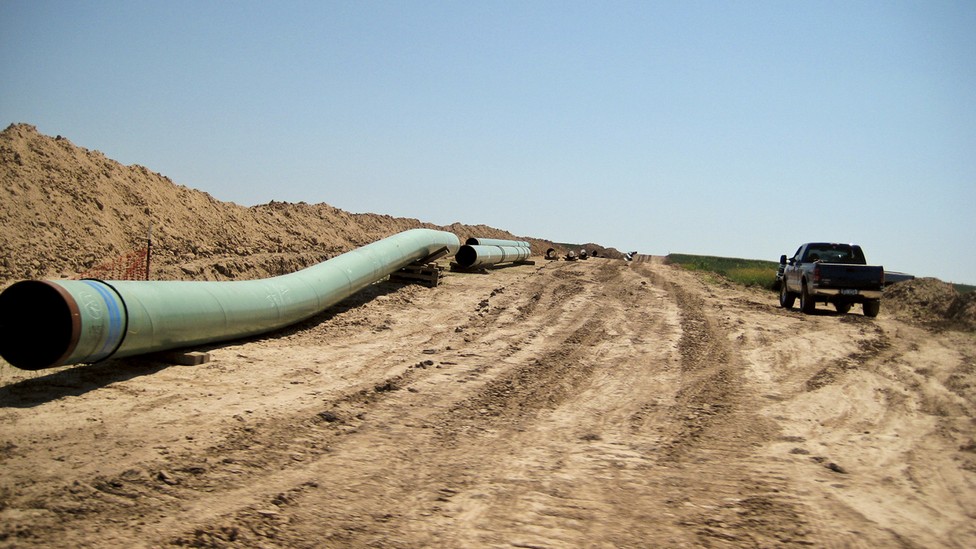 Updated Tuesday, Nov. 18, 2014.
Mary Landrieu is one vote away from achieving a political dream.
With 60 votes, the embattled Louisiana Democrat could secure a filibuster-proof majority to approve the Keystone XL pipeline when a bill she has sponsored authorizing the project comes to the Senate floor next Tuesday.
But Landrieu does not appear to have 60 votes—at least not yet. And despite expressing confidence that she'll prevail, Landrieu appeared stuck a single vote shy on Tuesday morning.
For months, it has looked like there are at least 57 Senate votes in support of the long-stalled project, which would transport heavy crude from Canada's oil sands to refineries along the Gulf Coast. Last week, that count rose to 59.
The pickups are Democrats: Sens. Thomas Carper of Delaware and Michael Bennet of Colorado.
Carper is a definite "yes." A spokesman for the senator told National Journal that Carper "has pledged his support for the Hoeven-Landrieu legislation."
Landrieu told reporters on a call Friday that Bennet is also expected to vote in favor of the bill.
But that still leaves the senator one vote shy of the 60 votes she needs to block a filibuster.
Whip watchers have been eyeing Democratic Sen. Christopher Coons of Delaware in hopes that he might join the "yes" camp. But a spokesman for the senator told National Journal that Coons "plans to vote against the straight authorization bill" because he believes the decision is the administration's to make.
Keystone backers had also hoped to extract a "yes" from Democratic Sen. Bill Nelson of Florida. But Nelson's office told National Journal the senator will vote "no" next week. Nelson supports the pipeline but would only vote to authorize the project if the legislation guaranteed that oil sent through the pipeline would not be exported. The bill up for consideration does not include an export ban.
Democratic Sen. Mark Udall of Colorado will also vote to reject the legislation, a spokesman for Udall told National Journal.
Independent Senator Angus King of Maine announced Tuesday that he opposes the legislation, saying that "Congress is not "" nor should it be "" in the business of legislating the approval or disapproval of a construction project."
Democratic Sen. Cory Booker of New Jersey said on Twitter Satuday that he will vote against the bill.
A spokesman for Democratic Sen. Chuck Schumer of New York, who had previously been silent on how he would vote, said Monday that Schumer will vote "no."
A spokesman for Sen. Robert Menendez of New Jersey told National Journal on Monday that he will vote "no."
Senator Tammy Baldwin, a Democrat from Wisconsin, said Monday she will also oppose the bill.
Democratic Sen. Jay Rockefeller told reporters on Monday that he will vote against the legislation.
Backers had also been eyeing Democratic Sen. Carl Levin of Michigan as a possible "yes". Levin told reporters at the Capitol on Monday, however, that he plans to vote "no."
Landrieu remains undeterred. Landrieu told reporters at the Capitol on Monday that she feels comfortable she has 60 votes to secure passage of the legislation adding that she might even have more than 60 votes. She declined to say which Senator she is counting on to deliver the 60th vote. "You never know about these things," she said in the Capitol.
The Louisiana Democrat is hoping that Keystone approval could give her a boost back home, where she faces a tight runoff race against Republican Rep. Bill Cassidy.
Even if Landrieu reaches the 60-vote threshold, however, the White House has hinted it may veto the bill.
President Obama told reporters in Burma Friday that he would not look kindly on legislative attempts to "short-circuit" the administration's ongoing review of the project.
The president has long said he will approve the pipeline only if it does not substantially add to the amount of carbon dioxide in the atmosphere. The White House is also awaiting a recommendation from Secretary of State John Kerry on whether to green-light the project.
But a Keystone XL bill is certain to cross the president's desk. If not next week, then next year.
The Republican-controlled House passed a bill approving the pipeline Friday on a 252-161 vote. And soon-to-be Senate Majority Leader Mitch McConnell has vowed to pass legislation approving the project. When he does, the Republican Senate will have a filibuster-proof majority in support of Keystone XL.
---
Ben Geman and Jason Plautz contributed to this article