Manchin Quits No Labels Amid Democrats' Anger at Group
The organization's role in the Colorado Senate race was seen as the breaking point.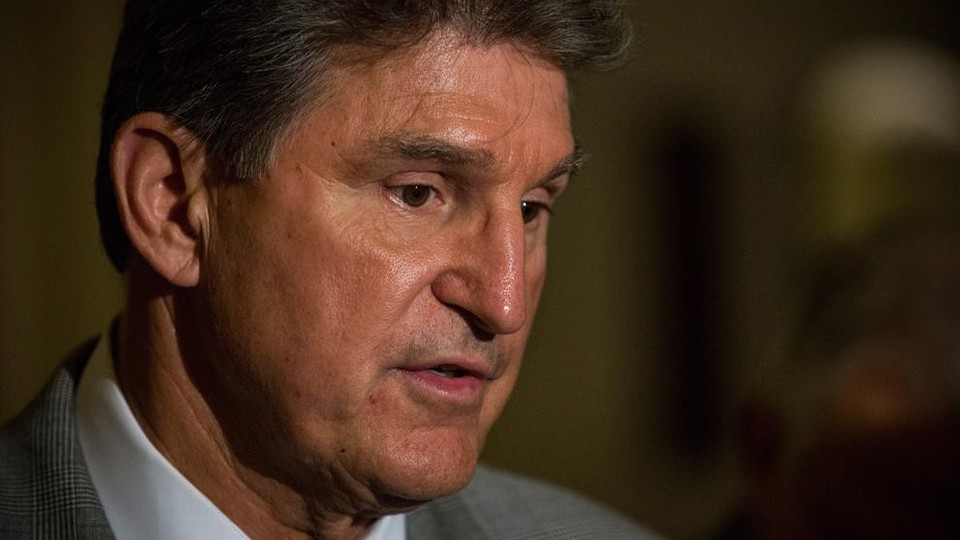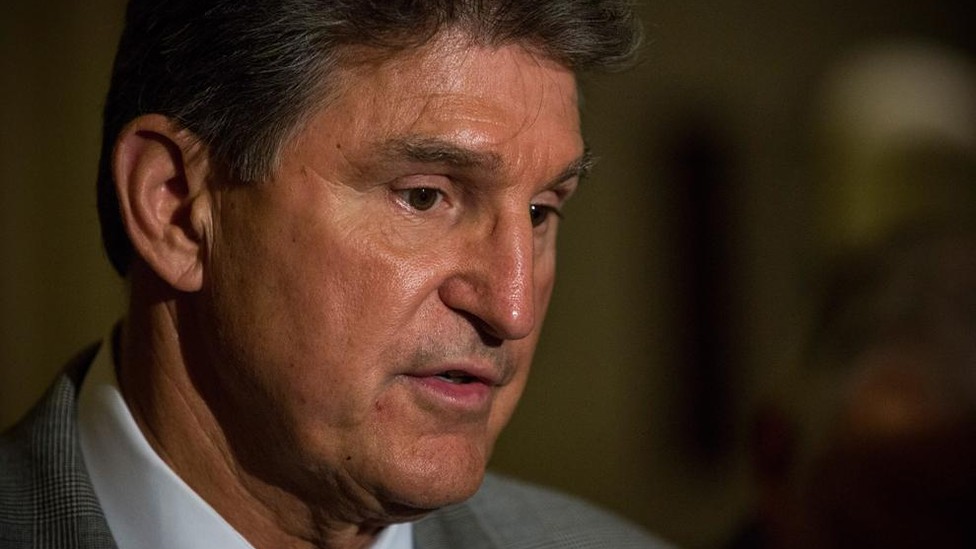 If No Labels started as a nonpartisan endeavor, say Senate Democrats, it's since lost its way—and made enemies of their party.
Democratic Sen. Joe Manchin stepped down Friday as one of the group's honorary cochairs, a move prompted by No Labels' backing of Republican Rep. Cory Gardner in his victory over Sen. Mark Udall. "He was upset by the decision to be active against a very moderate member of the Senate who had worked in a bipartisan way and had a track record of doing so," said a source familiar with Manchin's thinking. "I think that was probably the crux of it."
No Labels says it exists to urge partisan politicians to work together, regardless of ideology, and it backs candidates who pledge to work across the aisle and back its goals of fiscal and energy security.
That's all well and good, Democrats say, but the group's actions haven't always matched its mission. Manchin's announcement, which did not overtly criticize the group, said he "still support[s] the original goals of No Labels" and made mention of the organization's beginnings.
Others were more direct. "They have adopted a label, and the label starts with an 'R,' " said a Democratic strategist allied with Manchin. The strategist cited the group's backing of Gardner—and the staffers it sent to help his election—as a stick in the eye of Senate Democrats.
"They were picking a tea-party Republican over an avowed centrist," he said. "They backed the precisely wrong guy in the precisely wrong race, and they did it in a way that seemed to be intentionally provocative. They were wading into the backyard of [Democratic Senatorial Campaign Committee Chairman Michael Bennet of Colorado], into the most closely watched, hotly contested race of the cycle against a moderate. There wasn't anything that they could have done in this cycle that would have been more provocative to Democrats than that."
No Labels cofounder Bill Galston defended his group, saying it is misrepresented as supporting ideological centrists rather than people who simply espouse its views of working with political enemies. "Cory Gardner chose to associate himself with No Labels when he was a member of Congress," Galston said. "We opened the door to Senator Udall and kept it open."
Galston pointed to the Iowa Senate race, where No Labels gave its "seal of approval" to both Democratic Rep. Bruce Braley and Republican challenger Joni Ernst. Udall, he said, could have achieved a similar outcome by simply accepting No Labels' overtures.
But Democrats say Udall was the wrong candidate to oppose, even if he declined to add his name to No Labels' ranks. Manchin "was surprised by the activities in Colorado and was not happy with them. He 100 percent supported Mark Udall," said Jonathan Kott, Manchin's communications director.
The group's work for Gardner, Galston said, was a function of its limited resources, not necessarily a singling out of a particular race. "Cory Gardner was seen as someone who had embraced the ideals of No Labels quite strongly and had participated very actively in our organization," he said.
Others saw it differently. "When they sent ... paid field staffers into Colorado and made it clear that they weren't just giving Gardner a seal of approval, they were endorsing him and working to elect him, that was an incredible betrayal not just of Manchin but of everyone that they've worked with in Democratic politics," said the Democratic strategist. "You will not see a single Democratic Senate office working with No Labels again."
Manchin and Udall allies also point to a July report in which a leaked No Labels document seemed to indicate the group would prefer a GOP-controlled Senate. If that's not the case, the group is at minimum very confused, said the strategist. "Nobody really knows," he said. "What they're doing now, no one can possibly figure out."
As if to drive home the point, National Journal was forwarded No Labels' invitation to its monthly Problem Solvers Policy Meeting for December. The event is to be held at the Capitol Hill Club, a private social club for Republicans. "There won't be any Senate D's there, you can bet on that," said a Senate Democratic staffer with knowledge of the Colorado race.