Keystone's Failure in the Senate—for Now
Facing a run-off election next month, Mary Landrieu fell one vote short in her bid to pass a bill approving construction of the oil pipeline. She was likely to lose her seat anyway.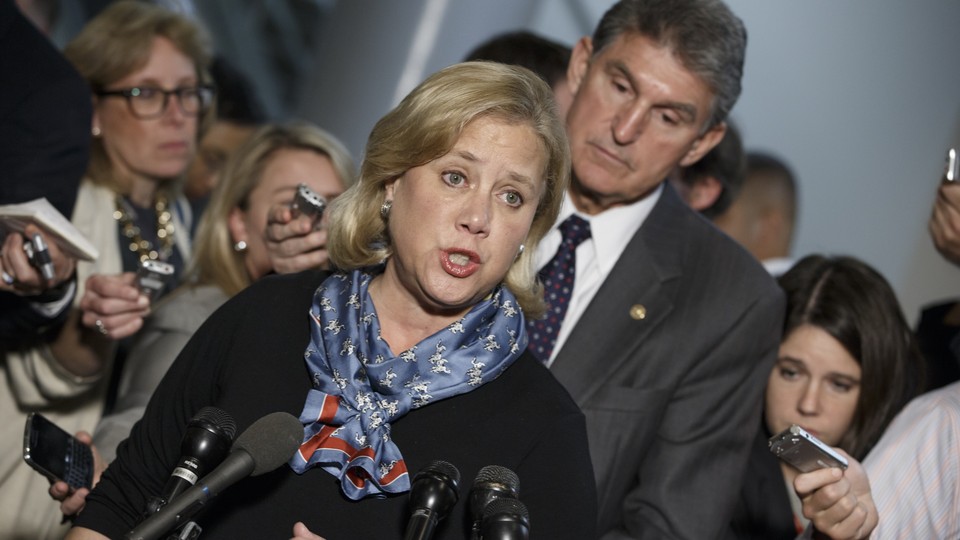 Mary Landrieu probably wouldn't have won her run-off election in Louisiana even if the Senate had passed her last-ditch bid to approve construction of the Keystone XL oil pipeline on Tuesday evening. But the measure's defeat by just one Democratic vote likely marks a sad final chapter to her three-term tenure.
Having secured 59 votes, including all 45 Republicans, Landrieu needed just one more Democrat to meet the filibuster-proof threshold of 60. She couldn't find that last vote, however, and perhaps it was because the stakes just weren't high enough. While Landrieu and her newfound Republican allies pitched the bill as an opportunity to heed the voters' call for comity and deliver a quick bipartisan win following the midterm elections, Democrats knew that the passage of the Keystone was just a matter of time: They could hold their nose and vote for it now, or they could stick to their opposition on environmental grounds and wait for the new Republican majority to drop it on President Obama's desk in January. On the Senate floor Tuesday, Democrat after Democrat stood up to decry the Keystone project as counterproductive to the U.S.'s efforts to reduce its carbon footprint and its dependence on fossil fuels for energy.
The only person who really needed the Keystone victory in November was Landrieu, who is trying to hold off Representative Bill Cassidy in Louisiana's run-off election on December 6. Democrats allowed Landrieu her vote on the bill, but the cold calculation that most of them made is that with the limited polling out of Louisiana showing her losing by double digits, passage of the bill—which also had Cassidy's name on it—wouldn't be enough to save her.
"The race isn't over in Louisiana. She hasn't given up, and we haven't given up on her behalf," outgoing Majority Leader Harry Reid said hours before the vote, in a less-than-optimistic statement that said all you need to know about Landrieu's chances. Though a critic of the pipeline, Reid would probably have helped Landrieu find that last vote had her election been on the line, and certainly had the Senate majority hung in the balance.
As it stands, the failure of the bill gives Obama another couple of months before he has to break out his veto pen for just the third time in his six years in office. The White House never issued a formal threat, but press secretary Josh Earnest made clear of Tuesday that the president didn't support the Landrieu legislation. He could have rejected it now for no other reason than to try to extract a concession from Republicans in exchange for approval of the TransCanada pipeline in 2015.
The possibility of a veto was enough to draw strong words from Speaker John Boehner, who warned earlier in the day that such a move would "send a signal that this president has no interest in listening to the American people."
Vetoing an overwhelmingly popular bill would be a clear indication that he doesn't care about the American peoples' priorities.  It would be the equivalent of calling the American people stupid."
With Republicans promising to pass a Keystone bill early in their new Senate majority, the confrontation with Obama has likely been delayed but not dismissed. For Mary Landrieu, however, it'll be too late.