Is This Activist Sheriff the New Face of Border Hawks?
Sheriff Scott Jones of Sacramento County posted a video on YouTube urging the president to act on immigration immediately.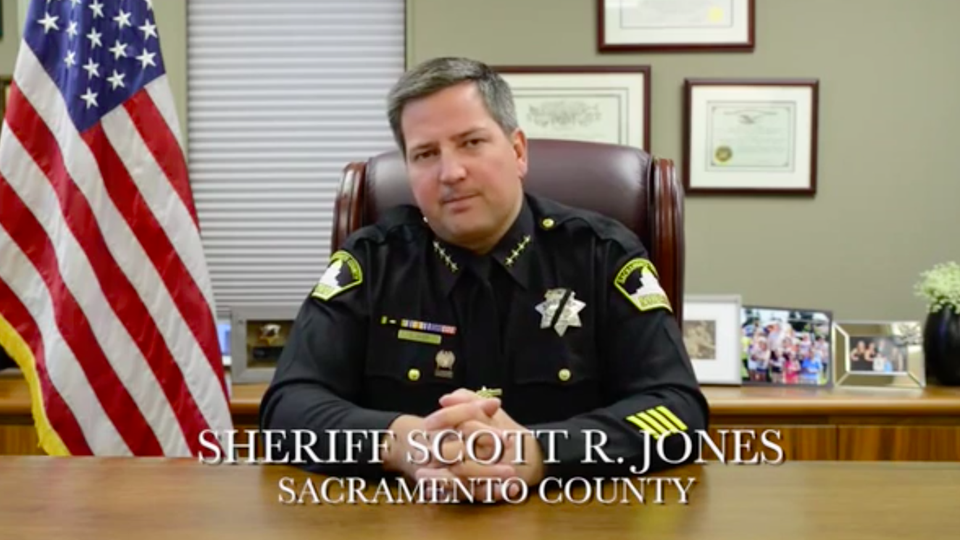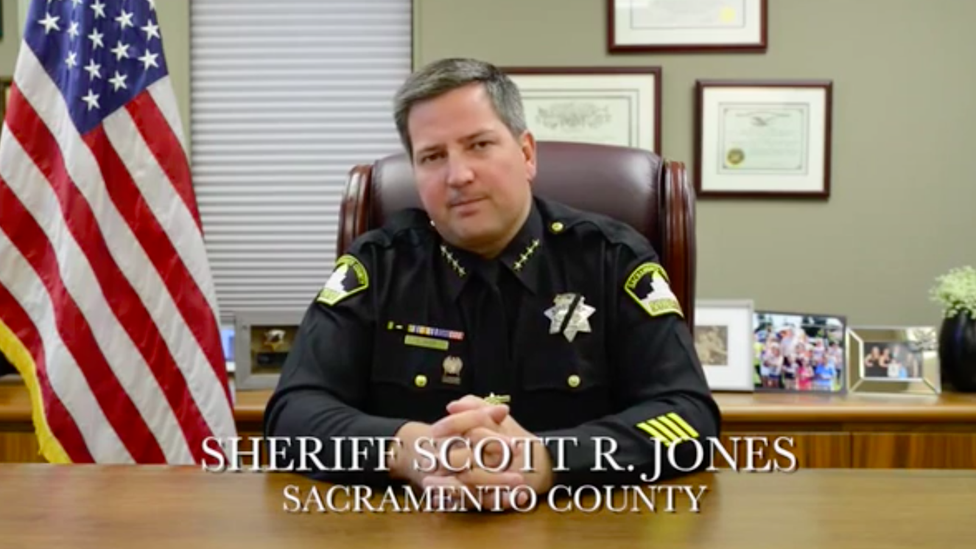 Speaking in uniform with his hands folded on a desk, Sacramento County Sheriff Scott Jones became the latest in a line of sheriffs who are speaking out on what they consider a broken immigration system.
Jones speaks directly to President Obama in a video message posted to YouTube on Tuesday, calling on the president to enact immigration reform immediately. Jones echoes the common refrains of immigration activists who say the status quo leaves leaves Americans and the 12 million undocumented immigrants in the U.S. unsafe and insecure. He also urged the president to consider border security an essential part of any reform plan.
The video message brings Jones into a space occupied by law-enforcement superstars Joe Arpaio and Paul Babeu, two outspoken Arizona sheriffs who have publicly criticized the administration's immigration policy. But Jones's form of activism—a measured call to action from behind a camera—may be more suited to the democratic-leaning California city he represents than those of his predecessors, who have been polarizing figures.
In the video, Jones lays the fault for what he calls an immigration crisis squarely on the president's shoulders. "While Congress as a body, both Democrats and certainly Republicans, share the blame for their failure in this part, only you are singularly responsible for the hands-off policy that exists in Homeland Security and its subsidiaries, including Customs and Border Protection," Jones said.
It doesn't matter what path the president chooses for reform, Jones says, as long as the question is addressed immediately and is coupled with a strengthening of border security.
Jones says that what drove him to make the video was the recent shooting death of one of his deputies and an officer from a nearby department. He says the shooter was a man who had previously been deported four separate times. The video also affords the sheriff increased exposure, which could come in handy should he have his eye on running for a higher office.
At the end of his address, Jones calls on other public figures to join him in demanding that the president make immigration a priority. "I encourage every law-enforcement, political, or community leader to create such a video, expressing the urgency of securing our borders and arriving at meaningful immigration reform," Jones says.