How California Is Making Life Easier for Undocumented Immigrants
While the federal government dithers on immigration reform, California has taken action to become the most immigrant-friendly state.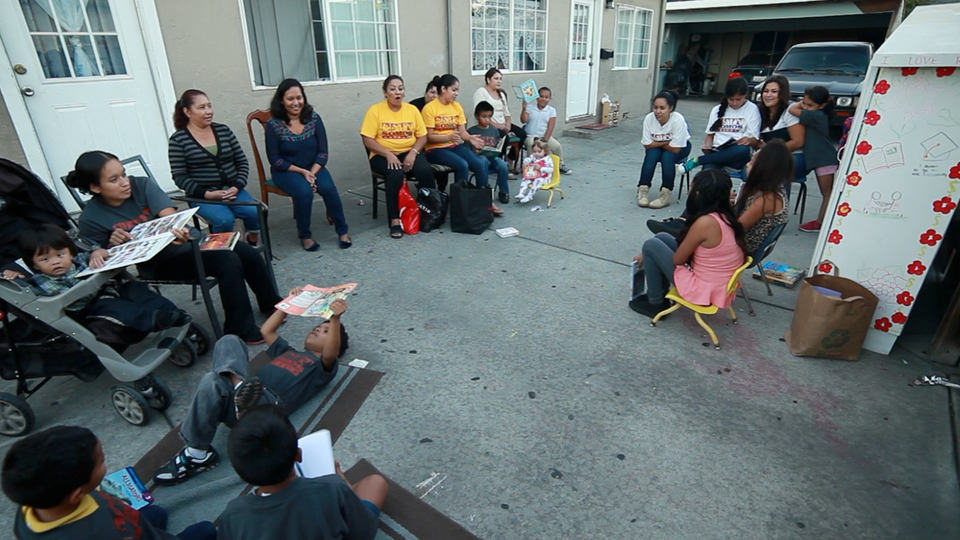 SAN JOSE, Calif.—California isn't waiting for Congress to act on immigration reform. The state has passed about a dozen laws in the last two years that allow undocumented immigrants to get subsidized health insurance, student loans, financial aid, and professional licenses to practice law and medicine.
These efforts have earned California the reputation as the most immigrant-friendly state in the nation. And the most welcoming place of all is Santa Clara County in Silicon Valley. Not only does it score the highest in the state for integrating immigrants, but it also boasts the second-largest percentage of foreigners in the nation after Miami.
America's high-tech capital attracts a global mix of workers, from Indian computer programmers to Vietnamese entrepreneurs and Mexican day laborers. Immigrants make up 38 percent of the population in the San Jose metro area, which includes Santa Clara County and most of Silicon Valley, according to 2013 Census Bureau data. That's an even higher share of immigrants than Los Angeles and New York.
Silicon Valley's undocumented workers played a highly visible role in pushing the state to expand opportunities for its poorest immigrants, with many speaking publicly for the first time about their legal status. They realized they didn't have to wait for Washington to pay attention, says Jazmin Segura with Educators for Fair Consideration, a nonprofit group that advocates for expanded access to higher education for undocumented students.
"There is definitely a lot of frustration that things are not moving at the federal level," says Segura, who helped draft the new law that will allow people without Social Security numbers to obtain professional licenses. "I think California has shown so much leadership and is recognizing the contribution of immigrants to the state."
It helps that the state's Democratic governor, Jerry Brown, supported measures that lawmakers could never get passed under his Republican predecessor, Arnold Schwarzenegger.
These new laws are making life easier for Silicon Valley's immigrant underclass.
Not for the affluent newcomers from China and India who work for high-tech companies like Google and Yahoo. Not for the large number of Vietnamese refugees who are now American citizens. But for the undocumented immigrants from Mexico who clean million-dollar homes in the San Jose suburbs where Microsoft, Apple, and Google are based. They work there as nannies and landscapers too.
People like Mayela Razo have been driving without a license for years to work in these suburbs. The 52-year-old woman from Sinaloa, Mexico, says she always felt her chest clench when driving onto Highway 87 to do housecleaning work in Mountain View or Sunnyvale. She'd heard too many stories of traffic stops that ultimately led to deportation.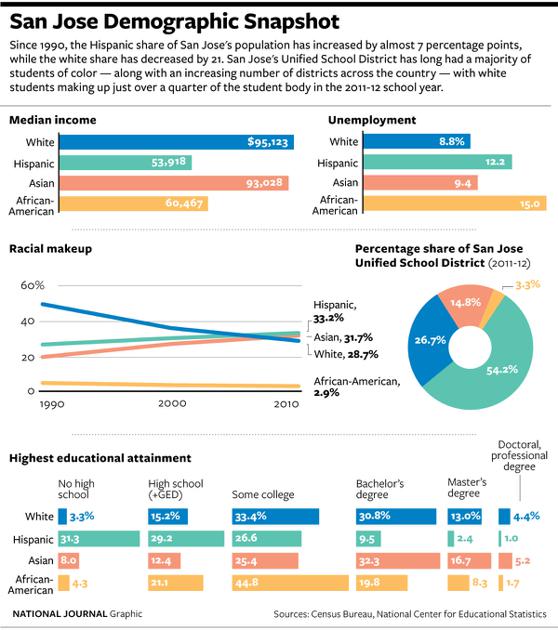 Razo says she breathes a little easier now, knowing that a traffic stop won't end up separating her from her two teenage American sons. In January, California will join nine other states and begin issuing drivers' licenses to people living illegally in the country.
Razo worked hard to make that happen, meeting with lawmakers in Sacramento and testifying at the state Department of Motor Vehicles with other volunteers from SIREN (Services, Immigrant Rights and Education Network). The San Jose-based immigrant rights' group taught her that it was more dangerous to stay silent than to speak up, she says.
"Little by little we've gotten victories," says Razo, who lives with her children and another family in a house in southeast San Jose. "Our fear never goes away, but at least now we can live with a little more peace of mind."
Razo may not have to worry so much about deportation, she says, but there is still a lot of work needed to break the cycle of poverty her community faces in Silicon Valley.
Few Latinos have benefitted from the tech boom that has given Santa Clara County the highest median income in the nation. Though Latinos make up 27 percent of Santa Clara County, fewer than 4 percent work in Silicon Valley's science, technology, engineering, and math sectors, known as STEM.
One barrier has been access to education for the so-called "Dreamers" generation. Though California's public universities began offering in-state tuition to undocumented high school students more than a decade ago, many have struggled to pay for their education. In 2013, state financial aid was made available to them for the first time.
Undocumented students are not eligible for federal student loans and grants and most private student loans, even those granted "deferred action" status by President Obama.
These obstacles stop many Dreamers from going to graduate school, says Denisse Rojas, an undocumented student who grew up in the East Bay and graduated with a biology degree in in 2012 from the University of California (Berkeley).
"I definitely got discouraged in college," says Rojas, who got financial aid her last year in school after passage of the California Dream Act. "No one had the answers to how I was supposed to pursue my career."
So Rojas and another undocumented pre-med student at Berkeley did the research themselves and created the group Pre-Health Dreamers, which has grown to a network of about 350 undocumented students around the country who want to purse health care careers. The group helped draft the bill that will allow undocumented Californians to practice medicine and other professions licensed by the state.
Despite these statewide gains and the temporary deportation protection offered under Obama's Deferred Action for Childhood Arrivals, Rojas says that her future remains in limbo. If another president abolishes DACA, for example, how could she legally work as a medical resident? That's always in the back of her mind as she applies to medical schools around the country.
"There will always be barriers that I face without legal status," says Rojas. "You never know when DACA will be taken away."
National Journal recently visited Silicon Valley to see how immigration and technology have transformed the San Jose area. In the coming weeks, Next America will publish a series of stories about the people who are finding their place in America's wealthiest region.
---
Libby Isenstein and Janie Boschma contributed to this article