House Republicans Just Picked 21 Committee Chairs. 20 Are Men.
Roster of chairmen is entirely white men, with Candice Miller staying on atop House Administration panel.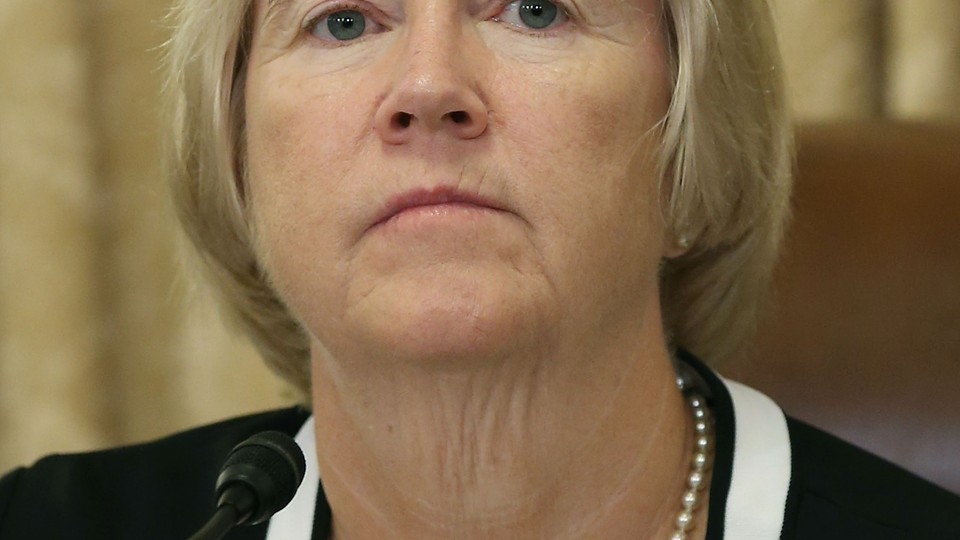 House Republicans have selected white men to chair all but one of their standing committees next year.
The secretive Republican Steering Committee announced its recommendations late Tuesday after an all-day meeting to pick the heads of 17 committees, with all of those slots going to white men. Rep. Candice Miller, who was previously reappointed by Speaker John Boehner to lead the House Administration Committee, will remain the only woman to wield a gavel.
Rep. Devin Nunes—who is of Portuguese descent—will head the Permanent Select Committee on Intelligence. (Nearly every committee in the GOP-controlled Senate is also expected to be chaired by a man in the 114th Congress.)
Rep. Jason Chaffetz will chair the Oversight and Government Reform Committee next year, concluding the only seriously contested House Republican gavel race.
Chaffetz beat out Ohio Reps. Mike Turner and Jim Jordan for the nod, even though the latter two share a home state with Speaker John Boehner.
In the only other contested race, Rep. Mac Thornberry was handed the gavel of the Armed Services Committee, a title he sought six years ago but lost to Buck McKeon, a close friend of Speaker John Boehner's. Rep. Randy Forbes was also seeking the chairmanship but was not considered a serious threat to Thornberry's ascendancy.
As expected, Rep. Paul Ryan was selected as Ways and Means Committee chairman, fulfilling a longtime personal goal. Rep. Kevin Brady had been challenging him for the gavel, but dropped out ahead of the Steering Committee vote, making the vote unanimous. Rep. Jeb Hensarling also retained his Financial Services Committee gavel after Rep. Frank Lucas dropped his bid to wrest it from Hensarling.
Other new chairmen are as follows: Rep. Mike Conaway was named as Agriculture Committee chairman, Rep. Tom Price as Budget Chairman, Rep. Rob Bishop as Natural Resources chairman, and Rep. Steve Chabot as Small Business chairman. Boehner previously announced that Rep. Charlie Dent will head the Ethics Committee.
The full conference will meet Wednesday morning to ratify the Steering Committee's choices.