Hillary's Silence on Iran and Immigration Reform
The cautious Clinton of 2008 is back—and that shows why it's so essential she face a Democratic challenger in 2016.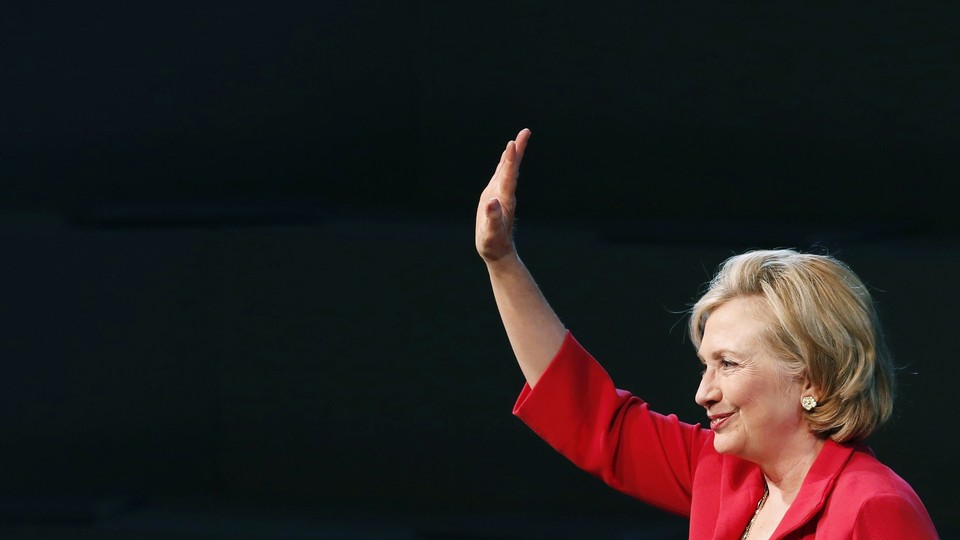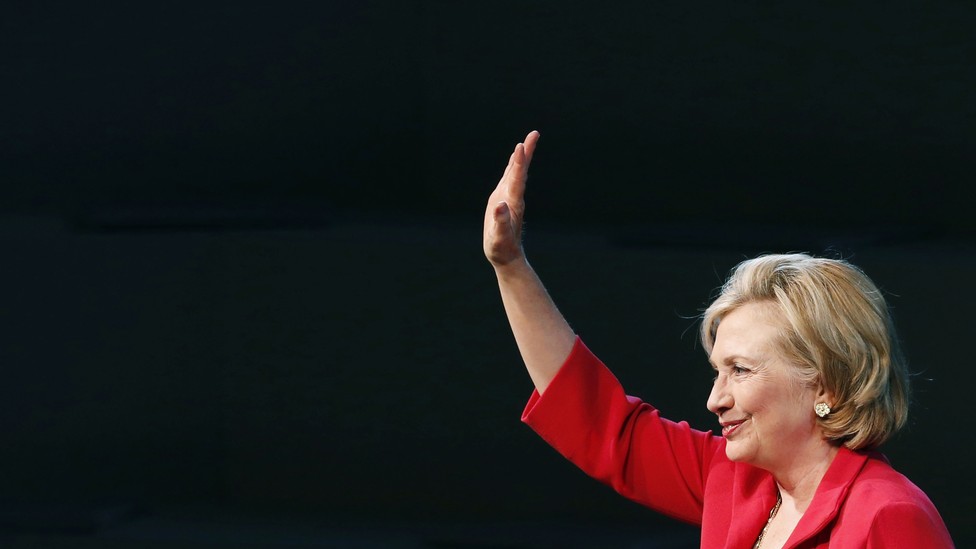 Two weeks after the midterms, we now know that President Obama is headed toward collisions with the Republican Congress over immigration reform, climate change, and perhaps a nuclear deal with Iran. What we don't know is whether Hillary Clinton will have his back.
On climate change, the presumptive 2016 Democratic nominee seems most in sync with her former boss. In September, she called warming "the most consequential, urgent, sweeping collection of challenges we face as a nation and a world." The New York Times recently speculated that since John Podesta, the man behind Obama's climate-change efforts, will likely play a key role in her campaign, Clinton will publicly embrace Obama's EPA regulations and his recent climate deal with Beijing, despite Republican fury.
But on immigration and Iran, it's harder to tell. On immigration, Clinton has a history of trying to play it safe. At a presidential debate in October 2007, she famously refused to state clearly whether she supported then-New York Governor Eliot Spitzer's initiative to grant drivers' licenses to illegal immigrants. ("Do I think this is the best thing for any governor to do? No. But do I understand the sense of real desperation, trying to get a handle on this?")
Today, Clinton clearly supports legislation to allow many of the undocumented to remain in the U.S. But when it comes to Obama's effort to achieve that goal through executive action—an initiative he delayed this summer but seems set to implement now—she has studiously avoided taking a position. In September in Iowa, when an immigration activist named Cesar Vargas asked an autograph-signing Clinton "if you stand by the president's delay on immigration," she replied, "I think we have to elect more Democrats." The following month in North Carolina, when 25-year-old Oliver Merino told Hillary that his mother risked being deported, she replied, "I understand immigration is an important issue, and we appreciate that. We thank you for your advocacy."
When it comes to Obama's Iran policy, Clinton has been slightly less cagey and slightly more negative. In late 2007, she ran to Obama's right on Iran, calling him "irresponsible and frankly naïve" for agreeing to meet without preconditions with Tehran's leaders. This May, she declared, "I am also personally skeptical that the Iranians would follow through and deliver" on a nuclear deal. She's also laid out tougher terms for such a deal than her former Obama administration colleagues. In July, she told Fareed Zakaria, "I believe strongly that it's really important for there to be so little [uranium] enrichment or no enrichment, at least for a long period of time," even though John Kerry, her successor as secretary of state, had already acknowledged, "I can't tell you they might not have some enrichment" as part of a final nuclear deal. Just last week, Haim Saban, one of Clinton's biggest donors, criticized Obama for having "shown too many carrots and a very small stick" in its dealings with Iran. Saban also endorsed legislation that would require Obama to gain congressional approval for any nuclear deal, something the White House will almost certainly resist.
Perhaps the biggest reason Clinton hasn't yet backed Obama's efforts on immigration and Iran is that she hasn't had to. Obama has not yet taken executive action on deportations, nor have his negotiators inked an agreement with Tehran. But that hasn't stopped plenty of other politicians from tipping their hand. And it hasn't stopped Clinton from taking positions on other issues—for instance, raising the minimum wage—where no presidential action is imminent.
The other likely motive for Clinton's coyness is her desire to avoid inheriting Obama's baggage in 2016. Even if immigration reform is popular, Obama's efforts to implement it unilaterally may not be. And as Saban's comments suggest, an Iran deal will provoke fierce opposition not only among Republicans but among some of the hawkish "pro-Israel" Democrats to whom Clinton is close.
But whether or not keeping her distance is good politics for Clinton, it's bad politics for Obama. By distancing herself from Obama's efforts, she encourages Democrats in Congress to do the same, especially those in more conservative states or dependent on more hawkish donors. And given the furious opposition Obama's efforts will spark among Republicans, a public split among Washington Democrats will make it harder for him to prevail.
All of which shows why it's important that Clinton face a primary challenger. It's the only way that progressives, who overwhelmingly support Obama on immigration and Iran, can influence her behavior. As I've written at some length, Clinton could prove an unusually savvy, capable, and effective president. But there's a reason Democrats chose Obama instead of her in 2008: Because from granting drivers' licenses for the undocumented to invading Iraq, she refused to break decisively from the Beltway conventional wisdom that many liberals believed was hurting the country. As Obama said at an Iowa dinner in October 2007, in his most devastating attack of the primary, "Triangulating and poll-driven positions because we're worried about what Mitt or Rudy might say about us just won't do."
Clinton's relative silence this year on both immigration and Iran suggests that some of that caution remains. If Democrats don't want it to undermine Obama's final year in the White House, they need to show that it could undermine her chances of getting their herself.