The United States has pledged to set aside $3 billion to a United Nations fund aimed at helping developing nations take action against global warming. The injection far exceeds pledges from any other nation so far. Those funds, along with an expected $1.5 billion donation from Japan, will bring the total amount available through the fund to over $7.5 billion. The growing pot of money is projected to go a long way toward easing the burden on developing nations as they plot action to address climate change. The fund may also help mend the long-standing rift between rich and poor countries over responsibility to act in the face of a warming planet.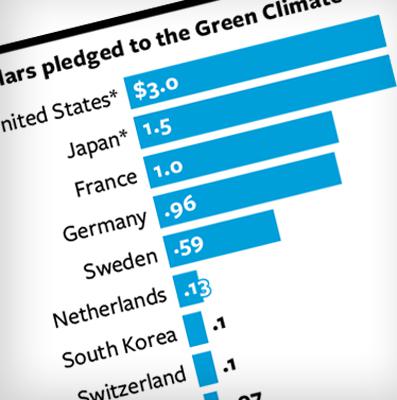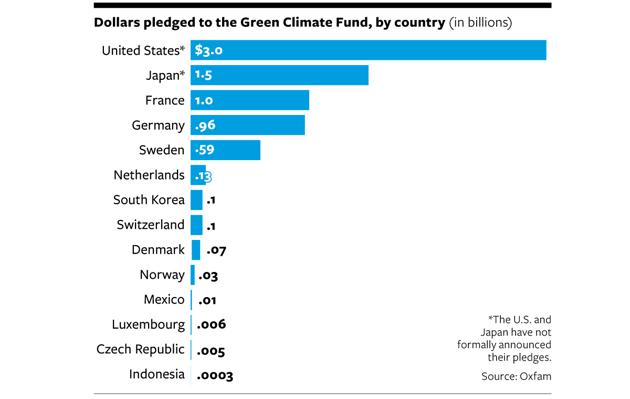 We want to hear what you think about this article. Submit a letter to the editor or write to letters@theatlantic.com.
Clare Foran
is a former associate editor at
The Atlantic
.