Here's What House GOP Could Do When Obama Issues His Immigration Order
Republicans mulling special session, appropriations riders, lawsuit.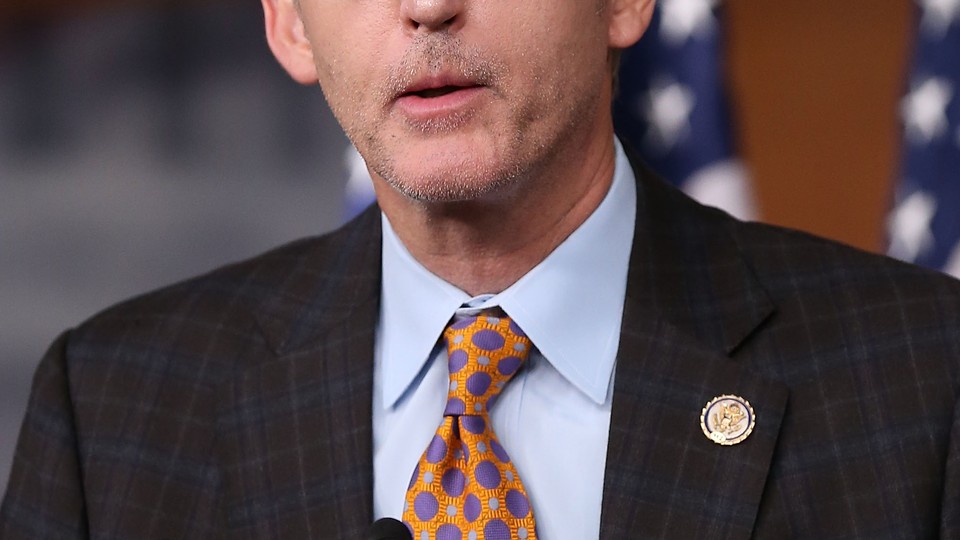 When President Obama issues executive orders on immigration, House Republicans will be waiting with repercussions.
They're readying for a fight as Obama crafts administrative action that couldreportedly defer the deportationof as many as 5 million undocumented immigrants. This would likely count as the "big and bold" move Democrats are urging Obama to take, but many Republicans view this as an overreach of presidential power. It's an action that should have consequences, they say.
All options are on the table as House Republicans prepare to fight the president "tooth and nail," House Speaker John Boehner said in a press conference Thursday.
"Here's the time to get creative," Rep. Matt Salmon of Arizona said, "and I think that's what the speaker said when he said we're looking at all options right now."
But what exactly does "creative" mean—and how far will it extend?
If Obama announces his executive order next Friday at noon, the House could stay in session for as long as needed rather than beginning the planned Thanksgiving recess. The chamber could pass a resolution rejecting the president's actions. Then House Republicans would focus on appropriations.
The current funding bill is set to sunset Dec. 11, and lawmakers are jockeying over passing another short-term continuing resolution or a longer-term package. The House could attach a rider prohibiting enforcement of Obama's order, or it could not provide money to departments that would respond to executive action.
This strategy aligns with a letter that Salmon, along with at least 62 cosigners, sent House Appropriations Chairman Harold Rogers and ranking member Nita Lowey. It urges them to insert language into any spending bill prohibiting the use of appropriated money for executive action that would create additional work permits or green cards. Essentially, Congress's power of the purse would be Obama's punishment.
"If we can really target it just to that, it might be the holy grail," Salmon said. But he wanted to make one thing clear: "Nobody's threatening a shutdown. Nobody."
That's a refrain Rep. Trey Gowdy, Immigration and Border Security Subcommittee chairman, echoed. But, first, he ticked off three options Republicans do have: appropriations, potential litigation, and advice and consent.
Republicans have already made clear their willingness to block the upcoming attorney general nomination as a consequence of executive action. And Republican leaders have said they would consider broadening a planned lawsuit against the Obama administration to include the president's action on immigration.
But there's a new Congress convening in January, and many Republican members say that's when comprehensive immigration-reform legislation should be given another shot.
"From '08 to 2010, [Obama] had the House, the Senate, and the White House," Gowdy said to several reporters on Capitol Hill on Friday, "and he didn't do a damn thing about immigration reform, so if he could take two years to do nothing, I would think he could give this new Congress maybe three months? Six months?"
Rep. Mario Diaz-Balart, a power player in the House Republican immigration negotiations, said any executive action would throw a "hand grenade" into deal-making.
"I think we have an opportunity, and I've been very clear," the Florida Republican told reporters, "there's no guarantees. Obviously, I think we have an opportunity to deal with the issue that's serious, that's real, that's permanent, that is fair to folks who have done things legally, that helps the economy, that adheres to the rule of law."
CORRECTION: The original version of this article incorrectly attributed to Rep. Steve Scalise a series of quotes spoken by another lawmaker.