GOP to Obama on Keystone: Would You Veto It or Not?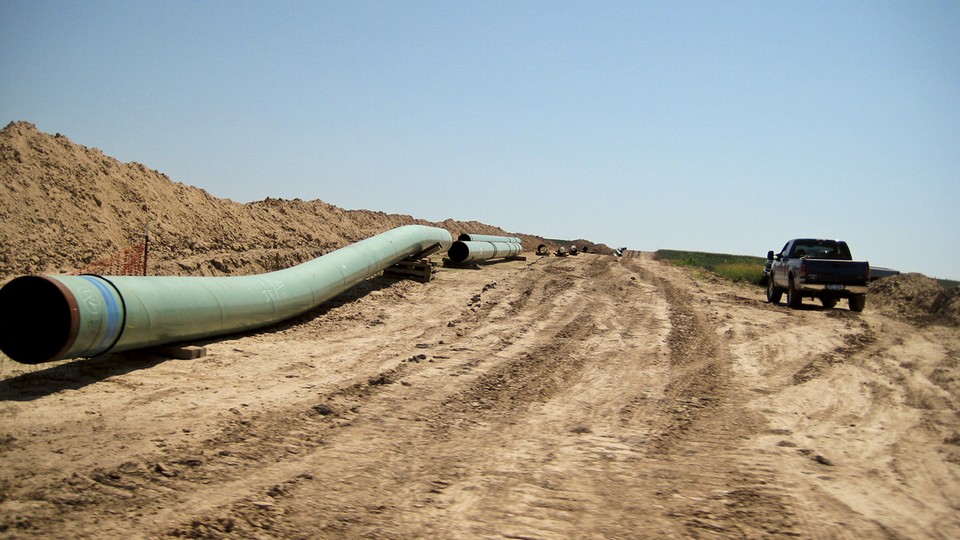 Republicans want to know what President Obama thinks about Keystone XL.
Members of the Senate GOP leadership, led by soon-to-be Majority Leader Mitch McConnell, sent a letter to the White House on Thursday asking Obama to spell out his stance on legislation approving the controversial oil-sands pipeline.
A vote on a bill to authorize construction is expected in the Senate as early as Tuesday. Senate Democratic leadership has long been loath to allow a vote on pro-Keystone legislation. But in the wake of the midterms, the political calculus has changed. It remains unclear, however, whether Obama would veto the bill.
Embattled Senate Democrat Mary Landrieu made a plea Wednesday on the floor of the upper chamber for the bill's passage. The Louisiana Democrat, who is locked in a tight runoff election against Republican Rep. Bill Cassidy, is betting that the legislative push can demonstrate her Capitol Hill clout and boost her reelection bid.
But Republicans have criticized the vote as a cynical political ploy. And the White House signaled late Wednesday evening that it might veto pro-Keystone legislation.
Now, the GOP wants to know for sure. The letter signed by Sens. John Cornyn, John Thune, and David Vitter—along with McConnell—prods the president on his position while at the same time taking a few not-so-subtle jabs at the Democratic effort to pass the bill.
"It is essential that we understand your position on this legislation," the senators write. "The American people deserve to know if the effort by Democratic leadership to finally make good on our request to vote to approve the Keystone XL pipeline is a serious attempt to build the pipeline and grow our economy, or if this is a shell game designed to give certain Democratic Senators cover."
White House press secretary Josh Earnest said Wednesday that the administration takes a "dim view" of legislation designed to force the president's hand on the project, which would transport heavy crude from Canada's oil sands to Gulf Coast refineries.
Obama has previously said he will only approve the pipeline if it does not significantly add to the amount of carbon dioxide in the atmosphere. The White House is also awaiting a judgment from Secretary of State John Kerry as to whether the project is in the national interest.