California Struggles to Lift All Boats as Economy Improves
New state Senate president pro tempore urges immigration reform, lifting affirmative action ban and aggressively promoting bilingual education.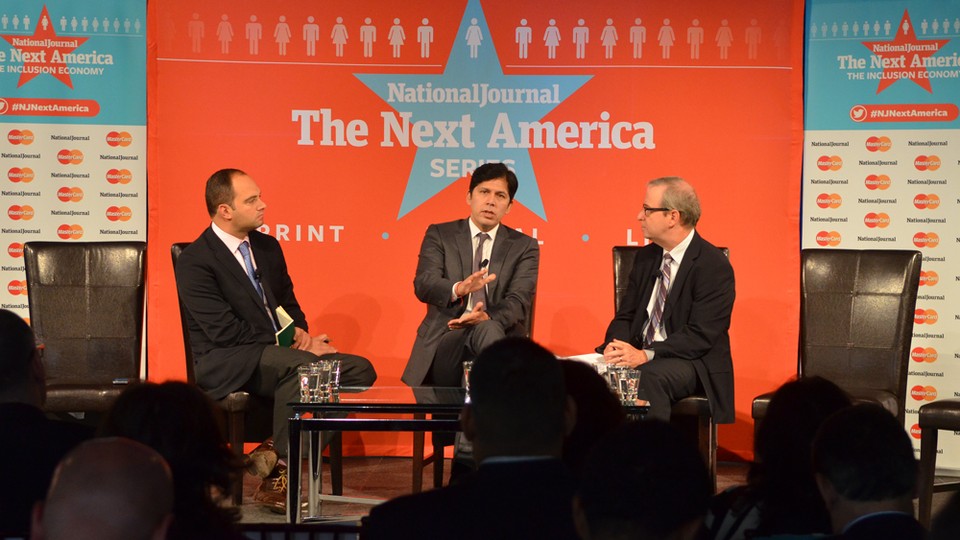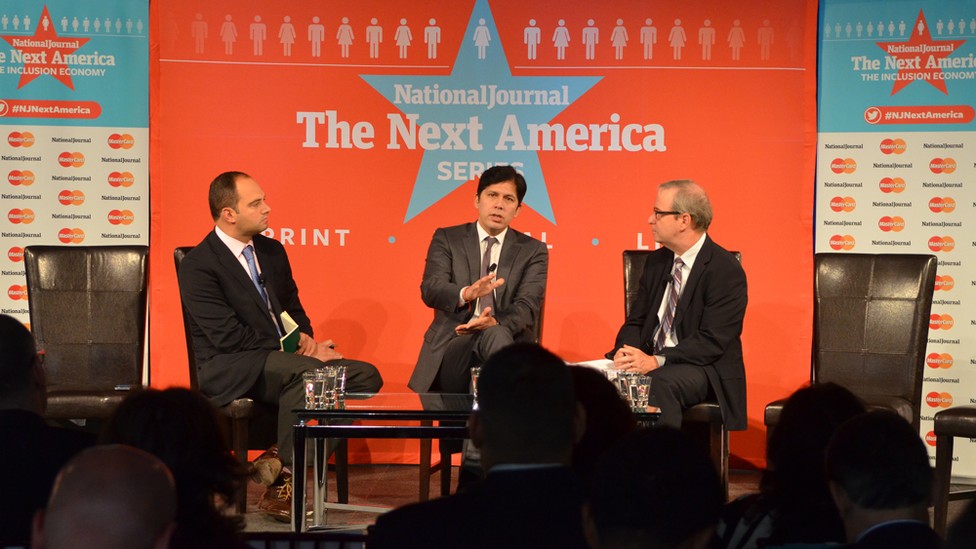 California has long provided a preview of the nation's future, both good and bad. The swirling demographic shifts taking place across the U.S. began decades ago in this state, and it is an example of how to navigate the policy challenges of building a more inclusive economy. As of 2013, California leads all other states in gross domestic product.
As California's economy has soared, however, its low-income, minority residents have been largely left behind despite overall growth.
"Given the profound changing demographics of California, it is really incumbent on us as policymakers at the federal, but especially more so at the state level, to make the human capital investments for higher education, for education, and especially for economic development," said state Sen. Kevin de Leon, president pro tempore of the California State Senate, on Tuesday at a National Journal event in San Francisco that was underwritten by MasterCard.
One area where he said states can provide more responsive policy solutions than at the federal level is immigration reform.
De León said he's hoping for "bold action" from President Obama on immigration and ultimately a pathway to citizenship, but he would be willing to move ahead with a state solution absent of federal action.
"It's inconceivable that anything in D.C. will happen that is of major substance," he said. While de León acknowledged that an individual state couldn't legally provide citizenship, they're exploring other legal options to allow undocumented immigrants to stay.
"If we could provide some sort of temporary residency, if you will, and told the Congress and the White House to move forward on something that would protect their status in the state of California, I have an open mind to do so."
In his new role as Senate president pro tempore, de Leon said his policy agenda will focus on "strategic investments" in education and the energy sector to boost the economy and to create more opportunities for all Californians.
"That's why I think the community college system in California is going to be absolutely critical and probably the backbone to building the middle class in the state of California," de Leon said. "I think vocational and career technical education is absolutely critical."
De Leon said he would support lifting both the state bans on affirmative action—pointing out that the fact that California's college campuses are not reflective of their broader population "hurts the economy"—and on bilingual education.
"We don't have to be bilingual. We have got to be trilingual, quadrilingual," de Leon said. "We have to learn more languages."
Panelists discussed a number of other areas to broaden participation in the economy, including immigration reform, college savings programs, and expanding the availability of low-risk, low-fee bank accounts, a proposal championed on Tuesday by San Francisco Treasurer Jose Cisneros.