As Flores Wins RSC Race, Tension Simmers Between Leaders and Conservatives
Result fuels dissension, as Mulvaney's supporters accuse leadership of meddling in contest.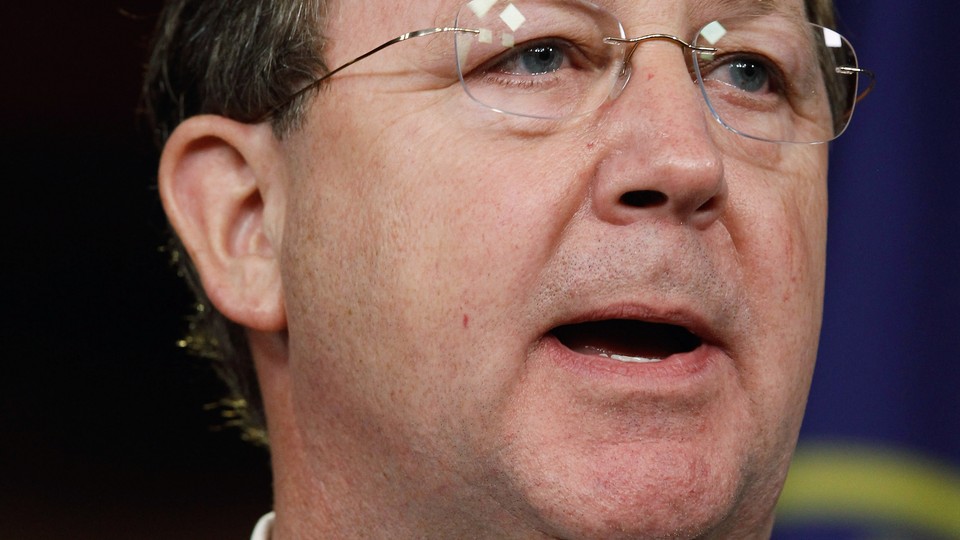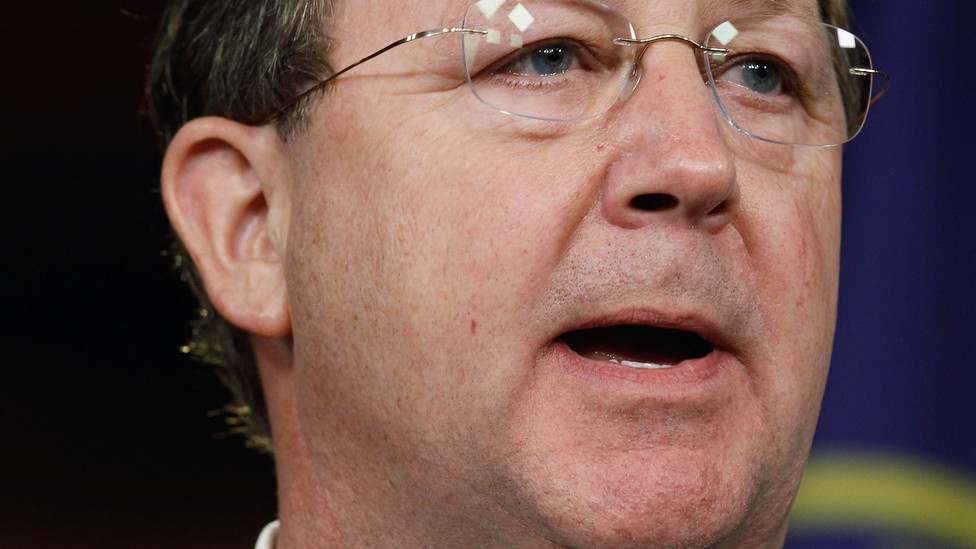 House Republicans emerged from their landslide election preaching unity and unanimously reelected their top leaders last week, but a hotly contested race on Tuesday exposed persisting fissures in the conference between dueling conservative camps.
Rep. Bill Flores was elected the next chairman of the Republican Study Committee, promising a more collaborative relationship with leadership but angering hard-line conservatives who see the group as the rightward rudder of the conference, and want it to be more combative to that end.
RSC members elected Flores over Rep. Mick Mulvaney, who had implied Flores would be a shill for leadership and promised that under his own stewardship, the group could cause problems for Speaker John Boehner and his team. Flores won on an 84-57 vote on the second ballot. The first ballot had Flores one vote shy of an outright victory, with 71 votes to Mulvaney's 55 and Louie Gohmert's 16.
Flores said the deciding factor was his earnest and amicable way of disagreeing with leadership, a contrast with the brash Mulvaney, who has at times vocally contradicted House GOP leaders, including declining to vote for Boehner at the outset of the 113th Congress.
"I haven't done things publicly to hurt conservatives. I have disagreements with leadership, I have disagreements with the speaker, but I have those one-on-one," Flores said, after the election. "I don't go to the media to do it, I don't go to the House floor to do it."
Flores's approach to dealing with leadership could have a significant impact on how aggressively conservatives push Boehner to confront the White House on a host of fronts, including next year's expected battle over raising the debt ceiling and the ongoing debate over immigration policy. (Flores personally supports the idea of passing comprehensive immigration reform but has said he would not push his own views on the RSC.)
Mulvaney said after Tuesday's vote that he was "disappointed" by his loss. "I am now in the uncomfortable position of having to write about 80 thank-you notes to the 57 people who voted for me," he quipped—referring to the apparent inaccuracy of his whip count—before congratulating Flores on his win.
Members of Mulvaney's camp took the news less jovially. Rep. Raul Labrador, who unsuccessfully challenged Majority Leader Kevin McCarthy for the leader position earlier this year, said leadership meddled in the election on Flores's behalf.
"It's always leadership, when leadership gets involved in elections," he said, when asked what was the deciding factor in the race. "Twisting arms."
When asked whether he and others would renounce their membership in the group, Labrador said only, "We'll see."
Flores, however, said Labrador is lying about leadership's influence in the race. "That's not true; that's a false statement," Flores said. "If they were doing it for me I would know about it, but I didn't know anything about it."
Some RSC members, including Mulvaney and his top whip, former RSC Chairman Jim Jordan, became members of a splinter group called the House Liberty Caucus out of dissatisfaction with what they saw as the more moderate tack the RSC had taken.
The Liberty Caucus's founder, Rep. Justin Amash, said after the RSC election that the result is disheartening and that he does not have much faith in the group.
"I'm disappointed," he said. "Our membership has gone up because people have been dissatisfied with the RSC over the past few years; and I wish Bill Flores all the best, but I'm not persuaded that the RSC is going to turn into the organization that conservatives expect it to be."
Flores said he recognizes that there are hurt feelings, but he predicted that things will smooth over in a few days once members get a chance to see what kind of a leader he can be. But he added that he does not see the RSC's mission as solely to push leadership to the right, but rather to advocate for specific conservative policies.
"People are either committed to the RSC or they're not," he said. "If they're committed to the mission statement of the RSC, they're going to be happy with me as their chair. If they're committed to another vision, then they may not be happy with me."
The result is reminiscent of the last RSC election, when Rep. Tom Graves was upset by Rep. Steve Scalise. A similar dynamic played out then, with Graves winning the endorsement of movement conservatives and Scalise, now the majority whip, promising a more collaborative tone with leaders.
But House Republicans' chief deputy whip, Rep. Patrick McHenry, said following the vote that Mulvaney is still an important voice in the GOP Conference.
"Regardless of what happened with the vote, Mick will be consulted with. He's still a force in the conference," McHenry said.