Is a Third Lawyer the Charm for House Republicans?
Speaker John Boehner has hired yet another attorney to file a lawsuit against President Obama after the first two abandoned the case.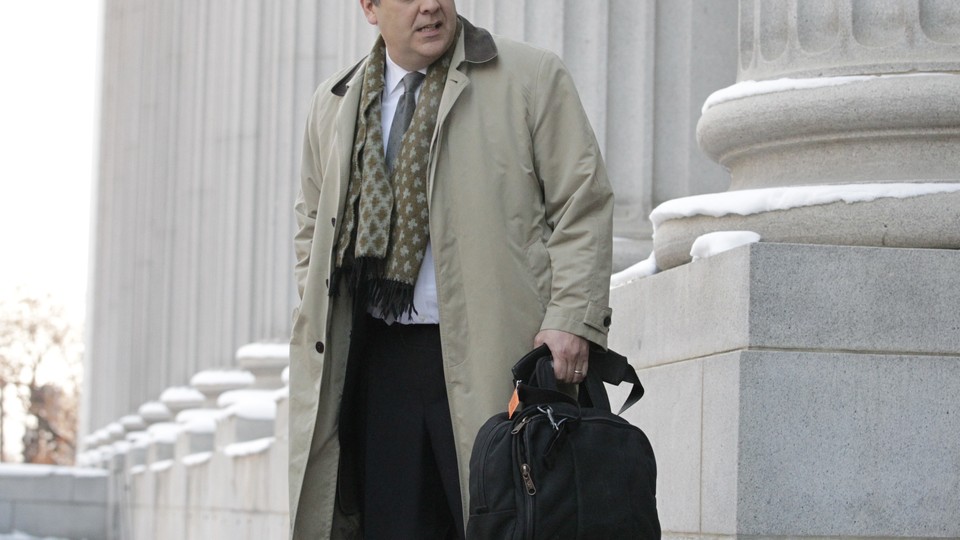 Their first two lawyers may have quit, but House Republicans aren't giving up on their bid to sue President Obama for executive overreach.
Speaker John Boehner's office said on Tuesday the House has hired Jonathan Turley, a constitutional law professor at George Washington University and a frequent presence on television and at congressional hearings, to take the case. Republicans gave authority for the lawsuit on a party-line vote over the summer, but neither of the first two attorneys, David Rifkin and then William Burck, stuck around long enough to actually bring the case to court. Both lawyers bowed out, Republican officials said, because their law firms came under pressure from Democratic clients over their handling of such a partisan case.
The House approved the suit in August on the grounds that Obama exceeded his constitutional authority by delaying the Affordable Care Act's employer mandate without permission from Congress, but it is increasingly likely that Republicans will also challenge the president's expected executive order shielding millions of undocumented immigrants from deportation. Turley has frequently argued for a restoration of a true balance of federal power that has tilted too far toward the executive branch, and he has come out strongly against Obama's unilateral move on immigration. "Professor Turley is a renowned legal scholar who agrees that President Obama has clearly overstepped his Constitutional authority," Boehner spokesman Michael Steel said. "He is a natural choice to handle this lawsuit."
Boehner's office had earlier said it might simply task the House's official counsel to handle the case, and Turley noted on his blog Tuesday that he had been unavailable to take on the job before dispensing with other obligations. "It is a great honor to represent the House of Representatives," he wrote. "We are prepared to litigate this matter as far as necessary. The question presented by this lawsuit is whether we will live in a system of shared and equal powers, as required by our Constitution, or whether we will continue to see the rise of a dominant Executive with sweeping unilateral powers. That is a question worthy of review and resolution in our federal courts."
Democrats scoffed at Turley's appointment, as they have at the two previous lawyers who dropped the case. "Even for $500-per-hour in taxpayer dollars, Speaker Boehner has had to scour Washington to find a lawyer willing to file this meritless lawsuit against the president," said Drew Hammill, spokesman for Representative Nancy Pelosi, the House Democratic leader. "Now, he's hired a TV personality for this latest episode of his distraction and dysfunction."
Turley will have to start pretty much from scratch, as neither of the first two lawyers did enough work to even bill the House. And with Obama expected to announce his immigration action in the coming days or weeks, it's unlikely the lawsuit will be filed before then.