The Wait Continues for the Next Big Same-Sex-Marriage Case
The Supreme Court took no action on a series of high-profile petitions concerning gay marriage laws, but it did accept 10 new cases for the fall term.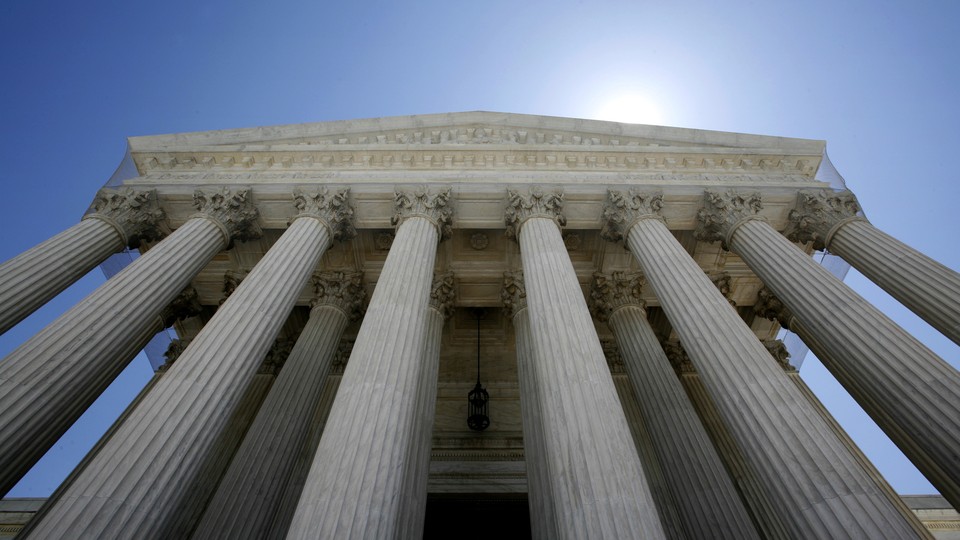 The wait for a definitive statement from the Supreme Court on same-sex marriage goes on.
The high court announced on Thursday that it will hear 10 additional cases in the fall term that begins October 6, but it took no action on any of seven high-profile petitions on same-sex marriage.
That doesn't mean the justices have decided not to weigh in on the issue, and court watchers still expect the court ultimately to hear one or more appeals of lower-court decisions that struck down bans on same-sex marriage. Those rulings had followed the Supreme Court's landmark 2013 ruling striking down the federal Defense of Marriage Act and clearing the way for same-sex nuptials in California.
The original decision by the high court did not rule on the question of whether there is a constitutional right to same-sex marriage. The justices plan to release additional orders on Monday, which could include a decision to grant or deny a hearing of the same-sex-marriage petitions.
The court did take several noteworthy cases on Thursday, including a petition from Secretary of State John Kerry asking the justices to rule on the question of whether the State Department can deny a visa to the undocumented spouse of a U.S. citizen.
In another pending case the court has accepted, the Arizona state legislature is challenging a 14-year-old ballot initiative in which voters approved a plan to strip state lawmakers of the power to draw congressional districts after the decennial census.
In a Florida case, the justices will consider whether states where judges are elected rather than appointed can bar judicial candidates from directly soliciting campaign contributions.
The court will also hear arguments on a Texas case involving the allocation of tax credits under the Fair Housing Act, as well as a dispute between the Equal Opportunity Employment Commission and Abercrombie & Fitch over whether the clothing chain discriminated against a Muslim woman by refusing to hire her because she wore a headscarf.
Here's a link to the full list of the grants of certiorari issued Thursday.