Through the D.C. Looking Glass
Imagining a profile of Mark Leibovich, This Town author and famed skewerer of Washington pieties, by Mark Leibovich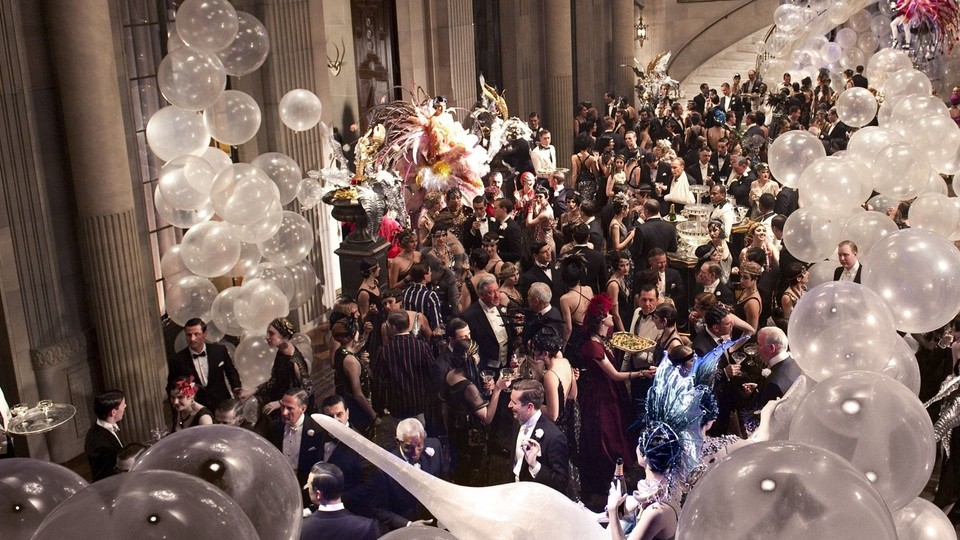 Last week, at an event in West Hollywood, New York Times reporter and author Mark Leibovich spoke at length with Reza Aslan about his book This Town and his views on Washington culture. I was asked to introduce the event. Figuring out how to describe Leibovich was no easy task. So I decided to read from the profile that Mark might write about himself. The result is below.
The Man in the Mirror
By Mark Leibovich
Mark Leibovich arrives for his interview with the studied nonchalance of the Beltway elite.
"Hey," he says—casually and with a practiced warmth.
Leibo (as he is known by the class of people he calls "friends") arrives without handlers, broadcasting the kind of "I'm not of D.C." image that has made him famous in D.C.
Of course, it's not lost on Mark Leibovich that were he to arrive with a coterie of staffers, Mark Leibovich would certainly write about it in the piece.
But that is his genius. He eschews D.C. by embracing it.
I note this irony to Mark.
"Totally!" he replies, master of the D.C. nod, made famous by Hillary Clinton.
I later accompanied Mark to a reception in honor of Chris Matthews and the stick that keeps Charlie Rose awake. It was held in the tony section of D.C. called Embassy Row. I caught up with Leibovich as he talked with Arianna Huffington and Mike Allen about ISIS while eating truffled macaroni-and-cheese out of Japanese spoons.
I asked Mark, "Mark, how do you decide which of these parties to attend as a guest, and which to attend as a reporter who hates these parties and would never go to them?"
"Exactly!" he says, laughing.
I laughed too. Then I was like, "Hey, wait a minute."
Mark Leibovich just Mark Leibovich-ed me.
"But Mark," I say, "isn't the fact that writing This Town about these parties leading to you being invited to more of these parties—isn't that exactly what This Town was about? Are you not reminded of the mythical Greek figure of the Ouroboros? Are you familiar with that weird reference?"
"Totally," he said, as he jumped into Joe Scarborough's Miata and raced off into the night.
I was left there alone, trying to avoid making eye contact with David Gregory.
It was then that I understood: Mark Leibovich is the reporter D.C. deserves—and the one we need, the one to expose the corrosive bullshit that may well ruin us yet.
Yes, Leibovich can mock D.C., and he can expose D.C. for its fecklessness and vanity, a service to all of us, because he understands D.C. to its core.
Not because he is above it. Because he is it.
And he hates it. Or at least he wants you to think he does.