The Rise of the Independents?
The Senate could have four members in 2015 who are neither Republicans nor Democrats, a historic and game-changing dynamic.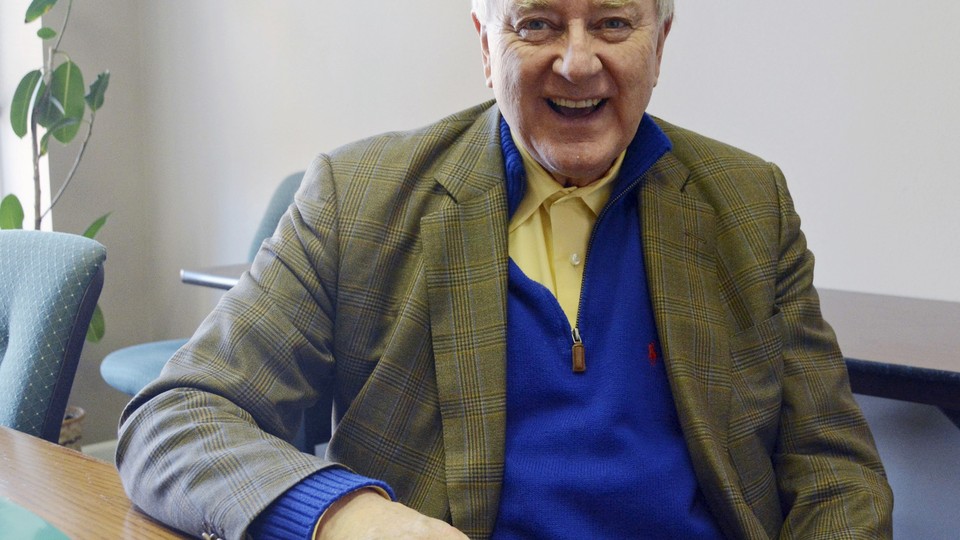 Bernie Sanders and Angus King could have a couple new friends in their tiny, and informal, caucus of independents in the Senate next year.
The self-financed independent in Kansas, Greg Orman, has built a steady lead in his race against longtime GOP incumbent Senator Pat Roberts, while a new poll out Wednesday showed another unaligned hopeful, former Senator Larry Pressler, ascending in South Dakota.
The surprising strength of Orman and Pressler raises the possibility that the Senate will have more members who were not elected on a party ticket than it has had in more than a century.
"Usually there are no more than two in a Congress," said Donald Ritchie, the Senate's historian.
According to records kept by Ritchie's office, the Senate hasn't seen four independent or third-party members serving together since the 1890s, with the exception of a brief period in the late 1930s when an independent and a Progressive served alongside two senators from Minnesota's Farmer-Labor Party before it merged with the Democrats.
Victories by Orman and Pressler could have significant ramifications for the balance of power in a chamber that is expected to be closely divided between Democrats and Republicans.
While the four independents might share a disdain for the major parties, they are by no means ideologically identical.
Sanders, of Vermont, is a self-described Democratic socialist who aligns with Democrats but pulls the party to the left whenever he can. King, of Maine, also caucuses with the majority party but is a more traditional political moderate. Playing coy, he told ABC/Yahoo News in July that he wouldn't rule out joining Republicans if they gained the six seats they need to win the majority in November
Pressler, meanwhile, is a lifelong Republican who is running as an independent to retake a Senate seat in South Dakota that he held for 18 years until 1997. He has had been given little chance of victory, but a poll released Wednesday by SurveyUSA found him within three points of the GOP frontrunner, Mike Rounds. He's leapfrogged the Democratic nominee, Rick Weiland, since the last SurveyUSA poll a month ago, which showed him trailing Rounds by 14 points.
Orman has taken a clear lead over Roberts and told The Atlantic's Molly Ball last month that he would align with whichever party holds the majority after the November elections.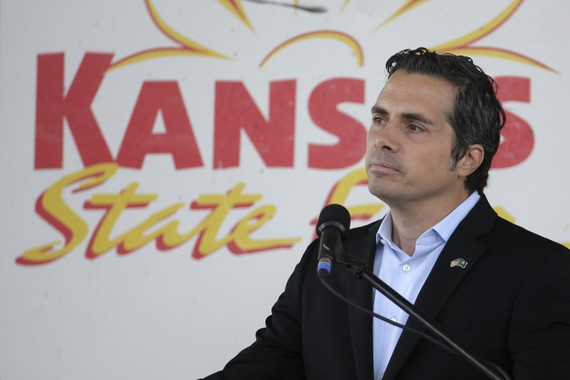 But what if Orman, along with potentially Pressler and King, can choose which party runs the Senate?
This being Congress, it would mean some old-fashioned dealmaking.
The Senate rewrites its rules every two years, and the biggest reason most independent members caucus with one party or another is because that's the only way to get onto committees, where much of the real policy work is done.
"They'd wind up having to negotiate with the parties to get the assignments they want," Ritchie said.
If one or more of the independents can determine control of the whole chamber, the price could get higher: a chairmanship, perhaps, or a commitment to put certain legislation on the fast track?
In modern Senate history, there have never been enough independents at one time to bargain collectively and enhance their clout. The liberal Sanders might be unreachable, but if Orman and Pressler both win, might they align with King and try to entice a conservative Democrat like West Virginia's Joe Manchin to join them in forming a centrist bloc?
It's an unlikely scenario, but it would surely be the most fascinating.