The Gary Hart Renaissance
John Kerry is sending his fellow would-be president to Northern Ireland as an envoy in the latest round of peace talks.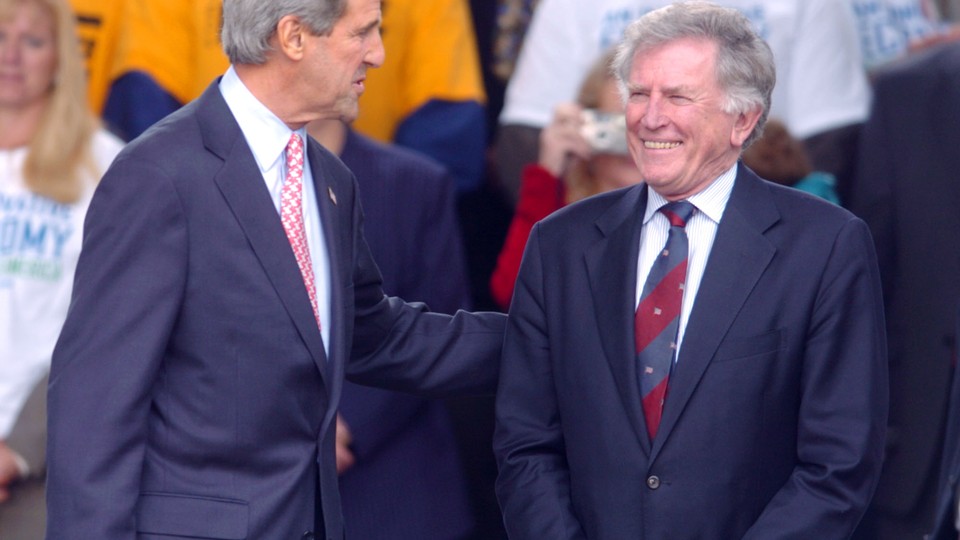 Gary Hart hasn't made a whole lot of headlines in the quarter-century since the outing of his extramarital affair cost him a shot at the presidency and, arguably, changed American politics forever.
But less than a month after a new book thrust him back into the news, Hart has a new job, and it comes courtesy of a fellow member of the semi-exclusive club of presidential losers, John Kerry.
The secretary of state announced Tuesday that he was sending the former Colorado senator to Northern Ireland as his "personal representative" to the new round of talks to resolve political issues and secure a longterm peace deal there. Negotiations brokered by Richard Haass, chairman of the Council on Foreign Relations, ended without a deal last year.
In a statement, Kerry called Hart "a longtime friend" and said he was "a problem-solver, a brilliant analyst, and someone capable of thinking at once tactically, strategically, and practically." He noted that Hart had already served on a pair of security-related boards during the Obama administration.
"Now we're fortunate that he's agreed to devote some additional time to engage in the tough and patient work of diplomacy as my Personal Representative, including on issues related to Northern Ireland. He does so with my confidence and trust."
Kerry and Hart served together in the Senate during the final years of Hart's tenure in the 1980s, and Hart campaigned for Kerry during his own presidential run in 2004. He'll join a long list of high-profile State Department envoys in the Obama administration, including the late Richard Holbrooke and former Senator George Mitchell, who could not replicate the success he had in brokering the 1998 Good Friday Agreement in Northern Ireland when President Obama sent him to the Middle East in 2009.
Hart will be in Belfast by month's end, Kerry said.