The Big-Dollar Ruling That United Republicans and Democrats
The two parties issued a rare joint statement to praise a ruling by the Federal Election Commission.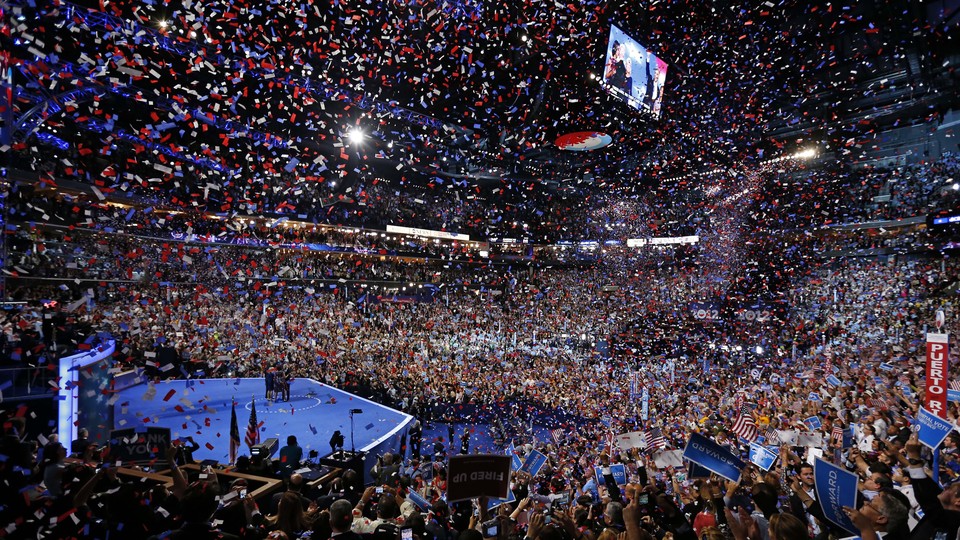 Three weeks before a congressional election is usually a peak in the never-ending political war between the two parties.
But Republicans and Democrats took a brief break from hostilities to issue a rare joint statement cheering a decision by the Federal Election Commission.
Naturally, the cause for celebration was money. The FEC voted to effectively double the amount that top donors can give to the parties to pay for the lavish national conventions they each hold every four years.
Currently, donors can give a maximum of $32,400 to a party committee every two years. But with the FEC's 4-2 vote on Thursday, donors will be able to give an additional $32,400 toward certain convention expenses that won't count toward the original cap. The caps are due to rise next year because of inflation.
The Republican National Committee and the Democratic National Committee had jointly asked for the change to offset the loss of public funding after the passage earlier this year of the Gabriela Miller Kids First Research Act, which shifted taxpayer money designated for the conventions to the National Institutes of Health for pediatric research.
The hard-to-oppose bill passed overwhelmingly despite a longstanding push by Democratic leaders for full public funding of elections.
The parties figured they needed to recoup the money somehow, and without significant institutional opposition, the FEC agreed.
"We appreciate the FEC's recognition that, as the party convention committees adjust to the loss of public funding, they have authority to raise funds that will help pay the costs of their national conventions," the two party committees said in their statement. "This is an important, if modest, first step for the parties in continuing to meet their historic responsibility to conduct conventions, which play such a vital role in our democratic process."