The Supreme Court Quietly Allows Same-Sex Marriage in 5 States
The justices declined to hear appeals of lower-court rulings that struck down marriage bans in Indiana, Utah, Oklahoma, Virginia, and Wisconsin.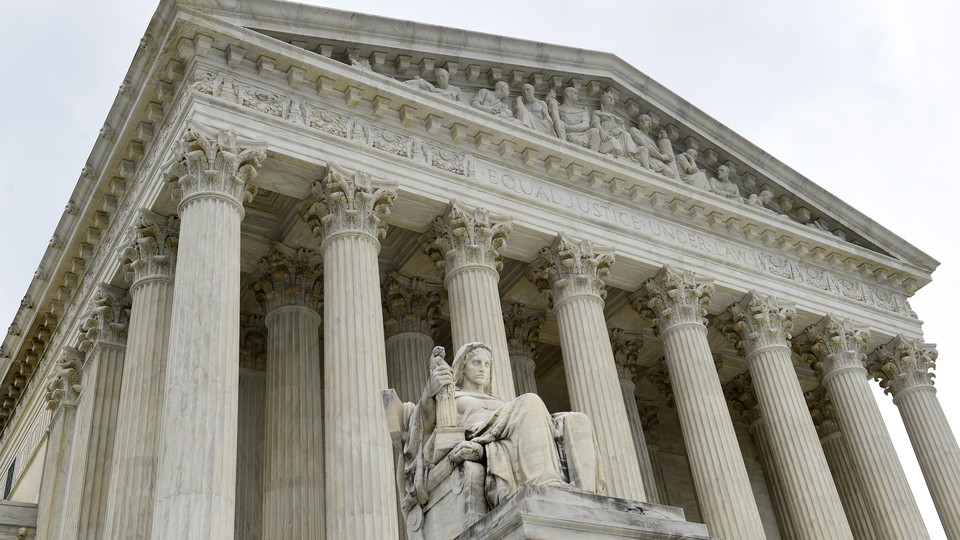 The Supreme Court on Monday effectively legalized same-sex marriages in five states without so much as a whisper.
On the first day of its fall term, the court announced it was rejecting appeals of lower-court rulings that had struck down same-sex-marriage bans in Indiana, Utah, Oklahoma, Virginia, and Wisconsin.
The move allows those decisions to stand even as the justices punted, for the moment, on considering the broader question of whether to recognize gay marriage as a constitutional right.
With the addition of those states, same-sex nuptials are now legal in 30 states and the District of Columbia, and the court's ruling could clear the way for same-sex marriage across the country as the fast-moving gay rights movement gains momentum. The move was seen as a surprise, as many court-watchers expected the justices to at least consider the state appeals.
The votes of only four justices are needed to grant certiorari in a case, meaning six of the Supreme Court's nine members chose not to revisit a landmark decision from 2013, when the court struck down the federal Defense of Marriage Act and separately cleared the way for gay marriages in California. Lower appellate courts had unanimously interpreted that decision broadly in striking down bans in the five states, and the justices essentially chose not to correct them on Monday.
The rejection was announced in a long list of other petition denials, without an accompanying opinion or explanation.
Human Rights Campaign, the nation's most prominent advocacy group for gay marriage, cheered the decision even as it pushed the Supreme Court to declare same-sex-marriage to be a constitutional right once and for all.
"Any time same-sex couples are extended marriage equality is something to celebrate, and today is a joyous day for thousands of couples across America who will immediately feel the impact of today's Supreme Court action," said the group's president, Chad Griffin.  "But let me be clear, the complex and discriminatory patchwork of marriage laws that was prolonged today by the Supreme Court is unsustainable.  The only acceptable solution is nationwide marriage equality and we recommit to ourselves to securing that ultimate victory as soon as possible."