Republicans Launch Robo-Calls as Georgia Senate Race Heats Up
In this tight contest, the NRSC's latest effort tries to tie Michelle Nunn to the president.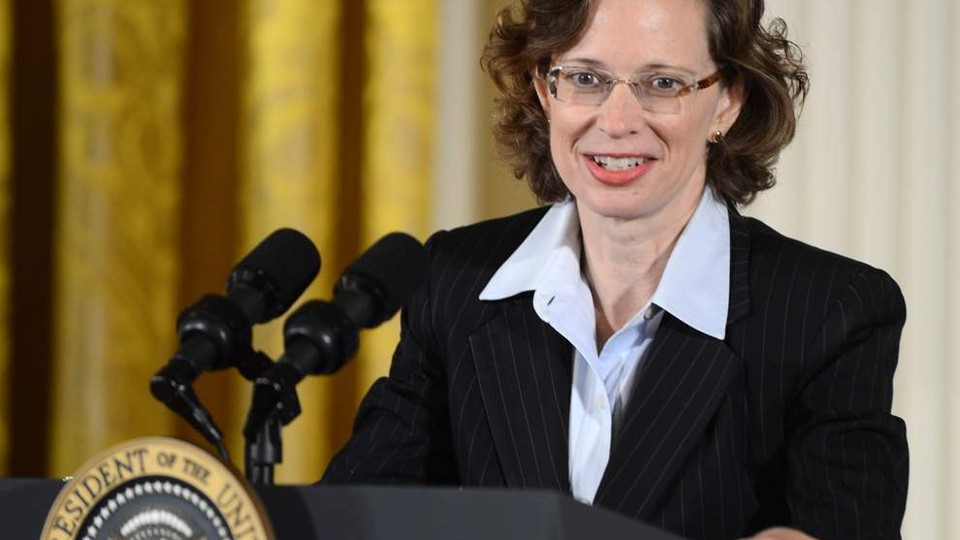 Republicans are launching a new round of robo-calls against Senate candidate Michelle Nunn this weekend, seizing on President Obama's recent comment that if the Georgia Democrat wins her race, he and the party "can keep doing some good work."
The calls, paid for by the National Republican Senatorial Committee, were to start Friday night and target "swing voters" statewide, according to Ron Bonjean, spokesman for the NRSC's independent-expenditure arm.
The calls include a clip of the president urging Democrats to vote for Nunn during an interview with an Atlanta-area radio station. She faces Republican David Perdue in a race most analysts expect neither candidate will win on Election Day, leading to an early January runoff.
Using the president's words has an obvious incentive for Republicans: He is unpopular in the state, and Nunn has repeatedly told voters that she would be an independent-minded lawmaker in the Senate.
"In Georgia, we need a senator who will stand up to President Obama and Democratic leadership," a woman says during the robo-call. "Michelle Nunn will be a rubber stamp for the failed policies of President Obama."
An aide to the committee said Obama's words might be included in additional ads—for now, the NRSC said "several hundred thousand" calls will be made.
The group's investment in Georgia is just the latest sign of increased involvement from both parties in the state's Senate race, which has unexpectedly become one of the midterm election's most competitive. A CNN/ORC poll released today showed Nunn holding a slight lead, though a survey from the Atlanta Journal-Constitution reported that Perdue maintained a small edge.