Obama Faces Latino Audience Frustrated Over Immigration
President draws mixed reaction inside and outside an Hispanic Caucus gala.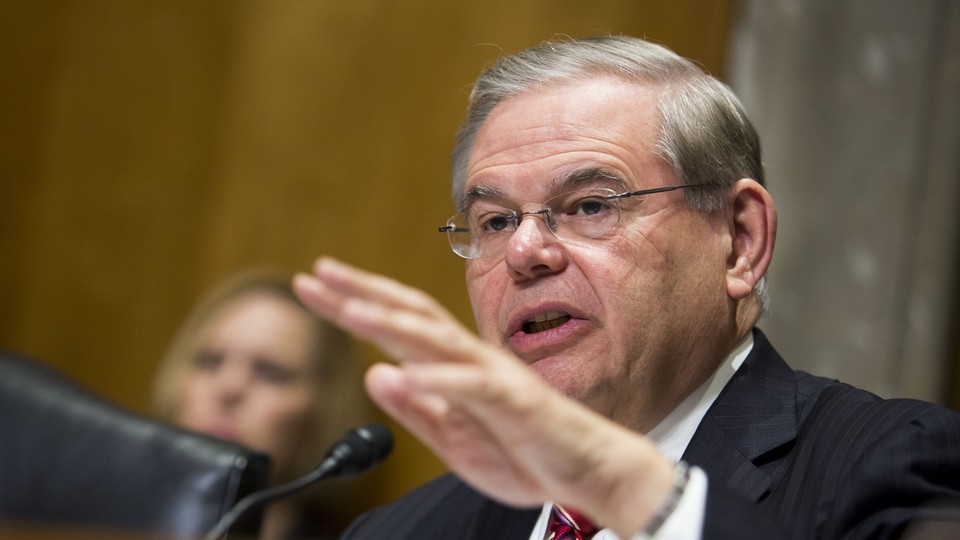 Outside the Washington convention center on Thursday night, less than two hours before President Obama would appear to reiterate his commitment to comprehensive immigration reform, protesters held signs dubbing him "Deporter in Chief." The activists aren't going away, they chanted. They are here to stay, waiting for Obama to keep his word.
Inside the convention center at the Congressional Hispanic Caucus Institute's 37th Annual Awards Gala, Obama acknowledged the deep frustration the Latino community feels after he failed to deliver executive action on immigration.
"I am not going to give up this fight until it gets done," Obama told the crowd of lawmakers, business and community leaders, CHCI fellows and more.
It's rhetoric he's uttered to the Latino community before, particularly after he announced last month his intention to delay executive action until after the November election. But moments after he vowed to fight for change, a woman whose deportation had been deferred shouted, "Mr. President, stop the deportations. "¦ We need relief now."
That reaction illustrated the tension between Obama and the Latino community, which Frank Sharry, of America's Voice, said feels like it was "punched in the stomach."
"There's millions of people who were counting on the president to come through for them, and he did not," Sharry, America's Voice executive director, told National Journal, before the event. "And now he's saying, 'Trust my promise, I'll do it later.' There's a lot of skepticism."
This isn't the first time Obama has pleaded with the Latino community to trust him. As a presidential nominee in 2008, he addressed the same crowd, saying it was "time for a president who won't walk away from comprehensive immigration reform when it becomes politically unpopular."
Again, in 2009, he said he was in office to "rise above the politics." And in 2010 and 2011, he asked the gala's crowd and the Latino community to "keep the heat" on him.
And that's exactly what advocates and many members of the Congressional Hispanic Caucus are doing.
Before the president's speech, Sen. Robert Menendez, D-N.J., told Obama the community is looking at him for "big, bold, unapologetic administrative relief for millions."
"We know we can count on you," Menendez said.
Obama began his speech trying to prove just that. In the six years since he addressed the CHCI gala as a presidential candidate, the Latino high school dropout rate has decreased. The rate of college enrollment is up 45 percent. Poverty among Latinos fell, incomes rose, and millions have received health insurance, Obama said.
Yet he acknowledged that sometimes, progress has been slower than he wanted. The decision to delay executive action on immigration, which has been blamed on red-state Democrats' worries about their upcoming elections, has been the promise lagging behind.
But he called on the community to trust him, just like they did in 2008 and again in 2012.
"I'm going to need you to have my back. I'm going to need you to keep putting pressure on Congress, because the fact of the matter is, no matter how bold I am, nothing I can do will be as comprehensive or lasting as the Senate bill," Obama said. The clearest path to change is voting, and advocacy organizations are coordinating outreach efforts as some worry a lack of enthusiasm could keep Latino voters away from the polls.
But immigration legislation—not just executive action—can happen, Obama told the crowd. "Si, se puede," he said. "Yes, we can, if we vote."