Political donor classes are like the cliques that make up the different tables in a high school lunchroom. You've got your run-of-the-mill popular kids. You've got your hippie tree-huggers. You've got your eccentrics. And you've got your computer nerds.
So National Journal crunched the numbers and came up with a list of some of the most influential political donors in tech this cycle. It's hard to define the top members of any donor class, because there are so many ways to funnel money into politics without filing the donations under your own name.
That said, this list is a good jumping-off point if you want a rough picture of the tech donor class, circa 2014. Some names may be very familiar to you; others less so. Facebook founder Mark Zuckerberg didn't even make the cut, having donated a paltry $38,600 of his own funds to political causes in the 2014 cycle.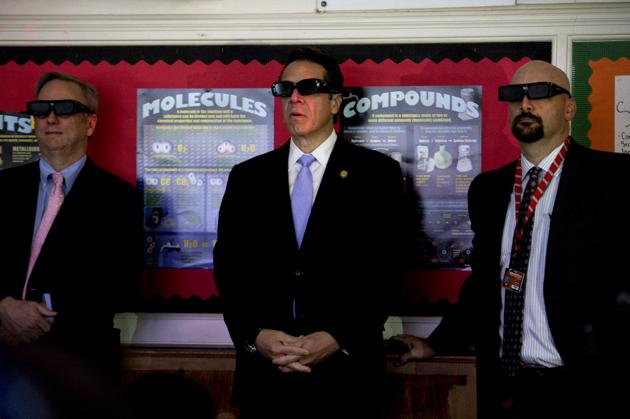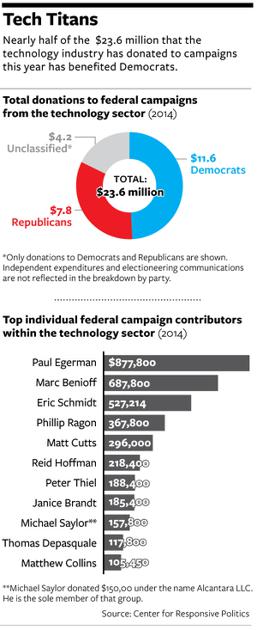 Overall, the list shows that the tech donor class remains largely Democratic. Nearly half of the $23.6 million donated by the tech industry during the midterms has benefited Democrats. It's difficult to say exactly how partisan the industry is, however, since $4.2 million is not classified by party.