Feds Sue AT&T for Limiting 'Unlimited' Data Plans
The company misled its customers by slowing down their data speeds, according to the FTC.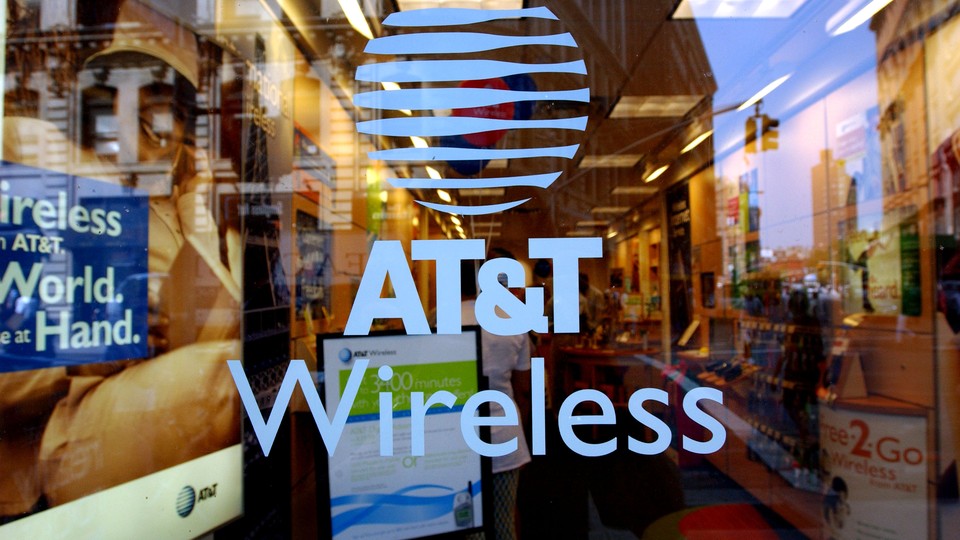 AT&T misled millions of smartphone consumers who had signed up for "unlimited" data plans, federal regulators charged Tuesday.
According to a lawsuit filed by the Federal Trade Commission, AT&T reduced data speeds by as much as 90 percent for some customers who were paying for unlimited data. The practice prevented many customers from watching videos, listening to music, using GPS navigation, or browsing the Web, the FTC said.
"The issue here is simple: 'Unlimited' means unlimited," FTC Chairwoman Edith Ramirez said.
AT&T used to offer new customers unlimited data, but in 2009, it began selling only tiered-pricing plans.
AT&T promised that it would let existing unlimited customers keep their old plans. But in 2011, the company began reducing wireless speeds for the unlimited customers who were using large amounts of data. According to the FTC, AT&T throttled speeds as much as 80 or 90 percent—sometimes when the customers had used as little as 2 gigabytes of data in a billing period.
AT&T throttled at least 3.5 million customers a total of more than 25 million times, the FTC said. The company broke the law by being "unfair" and "deceptive," according to the lawsuit.
Internal AT&T documents obtained by the FTC showed thousands of consumer complaints about the throttling, many of them accusing the company of a "bait and switch."
But AT&T fiercely denied any wrongdoing, calling the FTC's charges "baseless."
"It's baffling as to why the FTC would choose to take this action against a company that, like all major wireless providers, manages its network resources to provide the best possible service to all customers, and does it in a way that is fully transparent and consistent with the law and our contracts," Wayne Watts, the company's general counsel, said.
Watts said the company had been "completely transparent," pointing to bill notices to consumers and a national press release on the policy that resulted in nearly 2,000 news stories. Additionally, the company notifies customers by text message before reducing their speeds, Watts said.
On a conference call with reporters, Ramirez said those steps were "inadequate" and that AT&T shouldn't be marketing the plans as "unlimited" at all.
The problem isn't reducing data speeds but misleading consumers about it, Ramirez said. "What we are challenging is that AT&T marketed and sold unlimited data plans and failed to provide unlimited service," she explained.
She said the FTC wants to force AT&T to change its marketing practices and to get refunds for consumers, which could amount to millions of dollars.