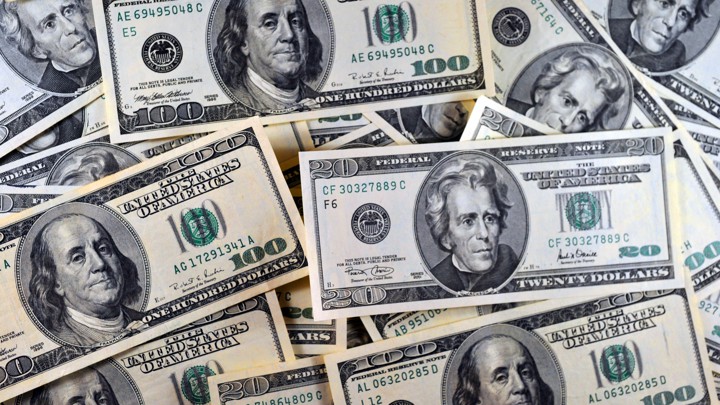 House Democrats are scaling back their ambitions for the 2014 midterms, announcing a series of decisions Monday that will reduce support to the party's second-tier challengers while reinforcing its most vulnerable incumbents.
The Democratic Congressional Campaign Committee is increasing its investment in six races: four in which Democrats face serious threats, one in an open-seat race, and one with a vulnerable Republican incumbent, according to a DCCC aide. It's also cutting air time in eight media markets covering 12 districts: seven districts in which Democratic challengers have failed to gain much ground, four open-seat races, and one where a Democratic incumbent appears safe.
The shifts are bad news for a few high-profile Democratic challengers, including Amanda Renteria, the first Latina chief of staff in Senate history, who is challenging Republican Rep. David Valadao in California's majority Latino 21st District. It's also a letdown for former county Judge Ann Callis, who was one of the DCCC's top prospects when she entered the race last year to challenge Rep. Rodney Davis in Illinois's 13th District.
The move confirms that Reps. Brad Schneider and Bill Enyart of Illinois, Rick Nolan of Minnesota, and Sean Patrick Maloney of New York are some of the party's most vulnerable incumbents. It also confirms that Republican Rep. Lee Terry of Nebraska is a top target, and that the party's hopes are high for former Iowa state Sen. Staci Appel to pick up retiring Rep. Tom Latham's seat.
"In the face of millions of dollars from outside Republican groups aggressively pouring into our races, House Democrats are fortifying our vulnerable incumbents and focusing in on top-tier competitive races," DCCC spokeswoman Emily Bittner said in a statement.
Several major Republican outside groups jumped into high-profile House races last month after initially appearing to stay on the sidelines, saving money for Senate races. In the last two weeks of September, the American Action Network, the Congressional Leadership Fund, the U.S. Chamber of Commerce, Freedom Partners Action Fund, the YG Network, and American Crossroads reserved nearly $12 million in air time.
The Democratic-aligned House Majority PAC also recently cut air time in eight districts, scaling back in areas where Democratic challengers haven't made much progress or where Democratic incumbents appear safe.
Republicans called the DCCC's changes a sign that Democrats are on defense.
"Nancy Pelosi has hit the panic button, and she's doing everything she can to stop the bleeding by consolidating her millions and playing defense in seats President Obama actually won," said National Republican Congressional Committee spokesman Daniel Scarpinato. "The fact that Democrats are retreating in key swing battleground districts shows just what a disaster their candidates and policies have been."
Districts where the DCCC is increasing its investment include:
Iowa's 3rd District: The DCCC is adding a week of broadcast air time supporting Appel, who has had a significant financial advantage over Republican former congressional aide David Young.
Illinois's 10th District: The committee is adding a week of broadcast and cable air time defending Schneider, who faces a challenge from former Rep. Bob Dold.
Illinois's 12 District: The committee is adding a week of broadcast air time defending Enyart, a first-term representative with low name recognition, who faces a challenge from well-known state Rep. Mike Bost.
Minnesota's 8th District: The committee added four weeks of broadcast air time defending Nolan, who faces businessman Stewart Mills, whose long hair has earned him the nickname, "the Brad Pitt of the Republican Party."
Nebraska's 2nd District: The committee added one week of broadcast air time against Terry, who became a target for Democrats when he refused to give up his pay during last year's government shutdown, saying he had "a nice house and a kid in college." Democratic state Sen. Brad Ashford and the DCCC have both harped on Terry for the comment. 
New York's 18th District: The committee is adding four weeks of cable air time defending Maloney, who faces former Rep. Nan Hayworth.
Markets where the DCCC is cutting air time include:
California's 3rd and 10th Districts: The committee is cutting one week's reservation in the 3rd District, defending Rep. John Garamendi, and in the 10th District, where Democratic farmer Michael Eggman is challenging Republican Rep. Jeff Denham.
California's 21st District: The committee is cutting two weeks of reservations supporting Renteria against Valadao.
Iowa's 4th District: The committee is cutting its Sioux City broadcast supporting veteran Jim Mowrer, who is challenging Republican Rep. Steve King.
Illinois's 13th District: The committee is cutting a week of its St. Louis broadcast supporting Callis.
Michigan's 7th, 8th, and 11th Districts: The committee is cutting a week's reservations in Detroit. In the 7th District, Republican Rep. Tim Walberg is likely to fend off attorney Pam Byrnes. In the 8th District, Republican former state Sen. Mike Bishop is likely to win retiring Rep. Mike Rodgers's seat over the Ingham County treasurer. In the 11th District, Republican lawyer Dave Trott is likely to beat former State Department official Bobby McKenzie after defeating Rep. Kerry Bentivolio in the Republican primary.
New York's 21st District: The committee is cutting two weeks of reservations supporting documentary filmmaker Aaron Woolf, who seems to have fallen behind former Bush White House aide Elise Stefanik.
New York's 23rd District: The committee is cutting two weeks of reservations supporting Tompkins County legislator Martha Robertson, who has failed to gain ground on Republican Rep. Tom Reed.
Pennsylvania 6th and 8th Districts: The committee is cutting a week's reservations in Philadelphia supporting physician and veteran Manan Trivedi, who has fallen behind Republican Chester County Commissioner Ryan Costello in the race for retiring Rep. Jim Gerlach's seat; and Army veteran Kevin Strouse has failed to make an impact in his challenge against Republican Rep. Mike Fitzpatrick.
Update: This post has been updated with a comment from the NRCC and more detailed information on the DCCC's air time reservations.
We want to hear what you think about this article. Submit a letter to the editor or write to letters@theatlantic.com.
Jack Fitzpatrick is a staff correspondent at National Journal. He has previously written for USA TODAY, NBCNews.com, Slate, The Arizona Republic and other newspapers and websites. He graduated from Arizona State University with a master's degree in mass communication and a bachelor's degree in journalism.