Coca Cola's CEO Is Going After Michelle Nunn
The beverage giant's chief threw down $100,000 to a super PAC aimed at the Georgia Democrat.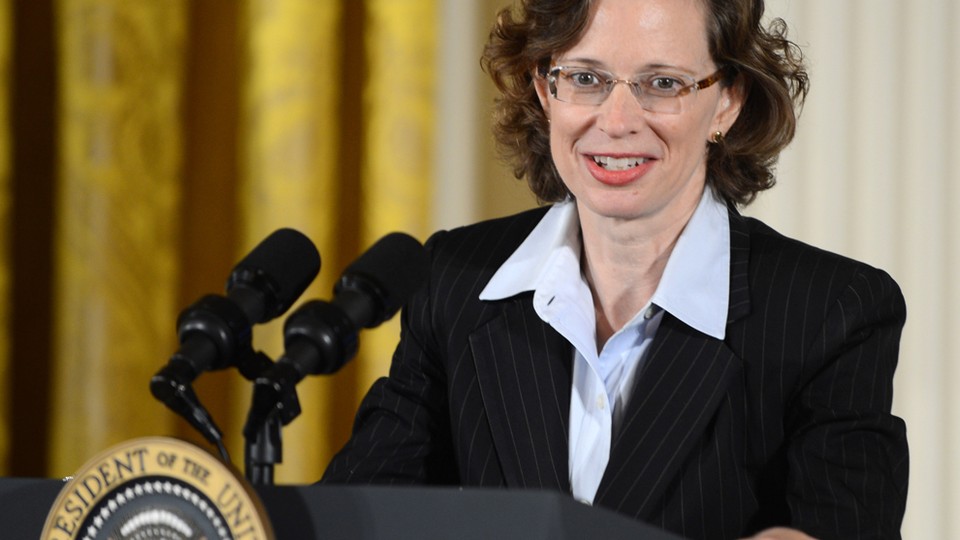 The head of Coca-Cola Enterprises has given at least $100,000 to a super PAC aimed at beating Georgia Democratic Senate Candidate Michelle Nunn, and now he's seeing the results.
Georgia One PAC, registered early this past August, just made $215,000 independent expenditure for a TV ad that links Nunn to President Obama. The semi-animated 30-second spot that labels Nunn a fan of Obama, Obamacare and higher taxes. It's running in the Albany, Columbus and Chattanooga markets.
Pre-general election reports paint a partial figure of where Georgia One is getting its funding. The group had raised $125,000 as of Oct. 15—$100,000 of which came from John Brock, Chairman and CEO of Atlanta-based Coca-Cola Enterprises. It's only other donor was a private equity firm Phoenix Financial Holdings Inc., which specializes in leveraged buyouts and secondary direct investments.
Nunn's Republican opponent, David Perdue, is a former CEO of Reebok and Dollar General, and has a business reputation for resuscitating failing companies.
Coca-Cola Enterprises is a major bottler and distributor of Coca-Cola products, but is not owned by the global franchise company, The Coca-Cola Company, also headquartered in Atlanta.
Georgia One PAC's executive director Jay Walker said the group is a pro-Perdue PAC.
Athens-based political finance consultant Paul Kilgore registered the group, and is listed as its treasure. Kilgore was formerly the campaign treasurer for GOP Senate primary contestant Rep. Paul Broun's campaign.
Georgians Together, the super PAC supporting Nunn, also filed an independent expenditure this week for $150,000. It has already been on air with a six-figure buy in Atlanta in September.