A Koch-Backed Group Just Spent $6.5 Million on Senate Ads. Here's What They Look Like.
The ads opt for a smoother presentation, but the message remains the same.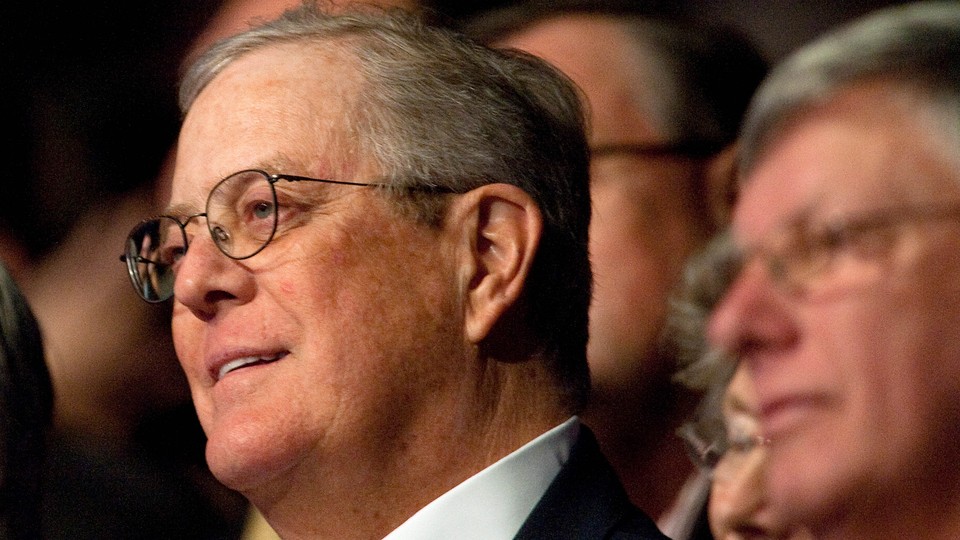 Freedom Partners Action Fund is trying something different.
In a $6.5 million closing argument against Democratic Senate candidates, the Koch brothers-backed conservative group opted for gentler visuals and softer voices as they urged voters to vote Republican in six battleground states: Alaska, Arkansas, Colorado, Iowa, New Hampshire, and North Carolina.
Gone from these ads are the campaign standbys: ominous off-screen narrators, black-and-white (and unflattering) photos of the rival candidate, and the metal-on-metal clang accompanying each new charge.
Instead, Freedom Partners opted for a softer packaging. The ads feature kind-faced, regionally accented voters explaining why they're disappointed with the Democratic incumbents and urging their fellow state residents to pick a Republican come November. As they speak, viewers' screens are filled with what amount to live-action incarnations of Norman Rockwell paintings.
But while the packaging is different from past ads, the message is the same as it has been since the election cycle's inception: A vote for the Democrat is a vote for President Obama.
The focus on disappointment, rather than anger, at the Democrats is part of an effort to deal with candidates who are personally popular in their states, even as the party—and particularly the president—draw dismal approval ratings. The subtext: Even if you like your senator, it's OK to fire him.