The Cities Where Obamacare Plans Are Getting Cheaper
Most who enrolled via the Affordable Care Act won't have to pay higher premiums next year—unless they keep their plans.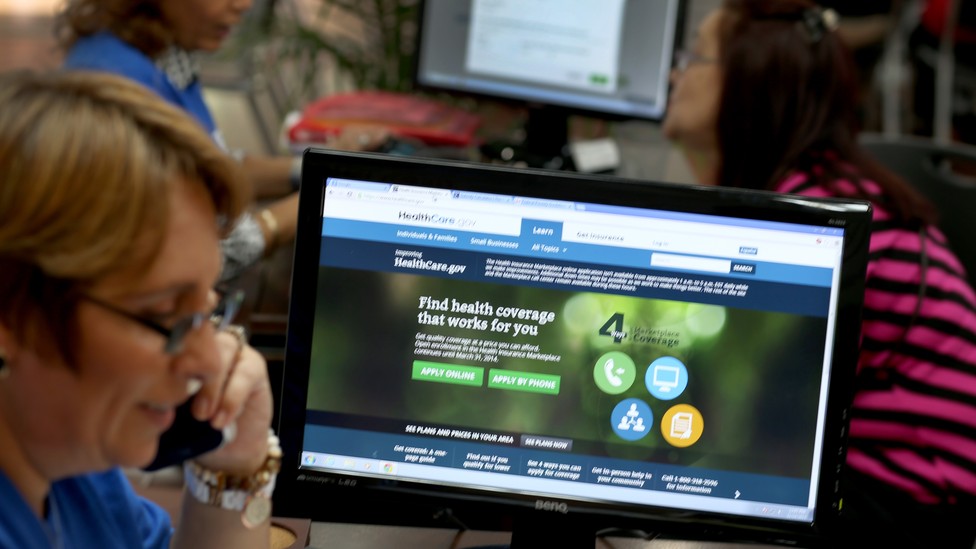 Obamacare premiums will barely change next year in some of America's biggest cities, but consumers are still at risk for big price increases if they're not willing to change plans.
Because of the way the Affordable Care Act's insurance subsidies are structured, people who signed up for coverage this year will often have to pay significantly more to renew the same policy. But many people who are willing to switch plans will get a better deal in 2015 than they did this year, according to a new analysis from the Kaiser Family Foundation.
Kaiser examined premium changes for popular plans in 16 cities across the U.S. A city-level view is helpful because insurance companies sell different products—at different prices—even within the same state.
With all the focus on premium hikes ahead of the law's second open-enrollment period, a breakdown of popular plans in populated areas helps give a sense of what real people will experience.
Without accounting for the law's subsidies, the average premium for a middle-of-the-road policy will fall by less than 1 percent next year across the cities Kaiser surveyed. That average masks big swings from city to city, though—from a nearly 16 percent price drop in Denver to a roughly 9 percent increase in Nashville.
But the vast majority of this year's enrollees received a subsidy to help cover the cost of their premiums, and those subsidies will shield consumers from big premium hikes—most of the time.
Subsidies are pegged to your household income and the cost of the "benchmark" plan in your area. In all but two of the cities Kaiser studied, a 40-year-old with an income of $30,000 would pay less next year for the benchmark plan in their region. Those policies will be an average of 0.8 percent cheaper than 2014's.
You can only get that deal, though, if you're willing to change plans. Renewing the same policy you bought in 2014 will, in most places, cost significantly more.
The benchmark plan in each region is the second-cheapest policy offering middle-of-the-road benefits. But as some insurers have cut their rates and new carriers have entered the marketplace, benchmark plans are changing.
In 12 of the 16 cities Kaiser surveyed, the second-cheapest plan in 2014 won't be the second-cheapest plan in 2015—and that means many consumers will see their subsidies shrink unless they change plans.
In Denver, for example, Humana sold the benchmark plan in 2014. That Humana plan is cutting its rates next year. But new, cheaper policies have come to the market; Humana is no longer the second-cheapest option in Denver. So, even though Humana is cutting its rates, a subsidized customer would nevertheless have to pay about 17 percent more for that plan, Kaiser said—all because of changes in her subsidy.
"Consumers should go into the open enrollment period prepared to shop for the best deal all over again," Kaiser Family Foundation Senior Vice President Larry Levitt said in a statement. "You could end up paying more if your insurer is no longer offering one of the low-cost plans, so you should look carefully at your options."