Outside Money Boosts Hispanic Republican in N.H. Primary
Marilinda Garcia, a conservative, 31-year-old, Latina state representative, stands a good chance of winning the GOP nomination to take on Rep. Ann Kuster.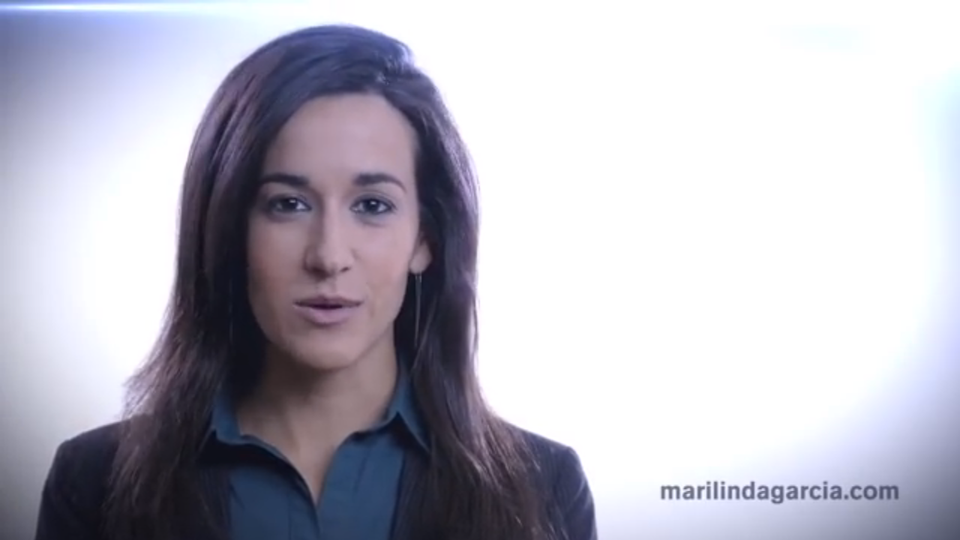 Earlier this summer, the GOP primary race to challenge Democratic Rep. Ann Kuster in New Hampshire looked like a missed opportunity for "big-tent" Republicans: a 31-year-old Hispanic woman with a conservative record in the state Legislature was expected to lose to a middle-aged white male.
A few months later, it's a toss-up between former state Rep. Marilinda Garcia and former state Sen. Gary Lambert, mostly thanks to more than $480,000 in spending by the Club for Growth, which backed Garcia, as did other conservative groups including Freedom's Defense Superfund.
Thanks to that influx of cash, this summer been a major turnaround for Garcia and Republicans who wanted a fresh face to challenge Kuster in the Republican-leaning district, said New Hampshire-based consultant Scott Tranchemontagne.
"Republicans in New Hampshire, with Marilinda, we were very intrigued but didn't know what to make of her," Tranchemontagne said. "Lambert fit the profile of the kind of candidate they'd put up in the 2nd District. And Garcia was this young, Hispanic, telegenic woman with conservative credentials. People looked at her and said she could be a good general-election matchup with Kuster. But there were a lot of questions."
Fundraising was the major question, but more than half a million dollars in total outside spending may have taken care of that. Although Lambert has outspent her, $276,000 to $232,000 since the race started, both candidates' fundraising figures are dwarfed by the Club for Growth's spending.
"When you're in a race where nobody is well known and you have an outside interest come in and add to what you're spending to boost your own name ID, that's a big chunk," Tranchemontagne said. "It's helped her a great deal."
If last week's Republican debate is any indication, Garcia may have gone from overlooked to defending the target on her back. Lambert attacked her positions on immigration, saying she supported amnesty for undocumented immigrants, pointing to a National Hispanic Caucus of State Legislators declaration she signed saying that a legal status for non-citizens "lets us know who is living within our nation's borders."
That attack may have done as much harm as good for Lambert; a former state House speaker called on him to remove a TV ad with the same message, saying it was "slightly misogynous" and exploited her Hispanic background.
If Garcia does win, it will be a blown opportunity for Lambert, who looked like the front-runner for almost all of the race—primarily because he had a fundraising advantage from entering the race early, according to his campaign.
"For 18 months, he was doing two or three events a day," said campaign spokesman Josh Davidson. "It was because he worked really hard and started early, and the NRCC said, hey, this guy's credible."
Lambert entered the race in September 2013, about two months before Garcia did. And in a Republican-leaning district, Kuster was seen as so vulnerable that when Lambert was the only candidate opposing her, he raked in the cash, Tranchemontagne said.
In just his first month of campaigning, Lambert reported raising $173,000, far more than he or Garcia have reported even for any three-month period since then. Thanks to that strong start, he still has nearly $100,000 more in cash than Garcia.
That advantage would have made a major difference if not for Garcia's support from outside groups, said Davidson, the Lambert spokesman.
"Before Citizens United, this would be a completely different race," he said.