Obamacare Is Big Business for Hospitals
Hospital profits are soaring in states that accepted the Medicaid expansion.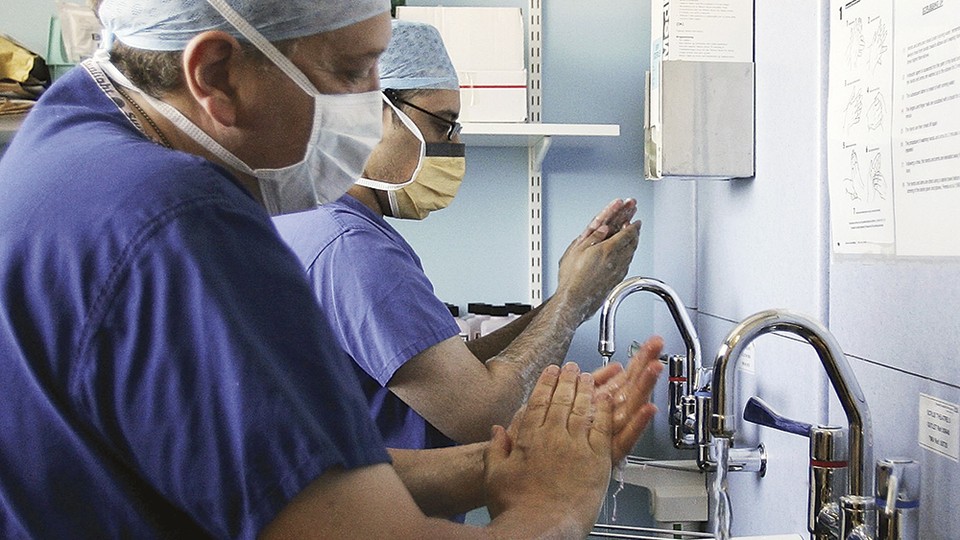 Obamacare's Medicaid expansion is boosting hospitals' earnings even more than they expected.
In the 27 states that have accepted the Medicaid expansion, hospitals' profits are climbing while more patients are getting access to care. Some large hospital chains say the Medicaid expansion alone has already added tens of millions of dollars to their bottom lines, and they're expecting to make even more money as enrollment continues.
But in states that haven't signed on to the expansion, hospitals are in a bind—they're getting the bad parts of Obamacare without the good. All hospitals agreed to take payment cuts as part of the law, on the theory that an influx of new patients would make up for those losses. In states that haven't expanded Medicaid, that influx isn't happening.
The discrepancy between expansion and non-expansion states, outlined in a new report from PricewaterhouseCoopers, helps explain why hospitals are at the front lines of the debate over Medicaid. While states' decisions about whether to expand are largely political, millions of dollars are also at stake for the health care industry.
Together, the states that haven't accepted the Medicaid expansion are foregoing more than $420 billion in federal funding between now and 2014, according to PwC, while leaving more than 6 million people uninsured.
At the same time, hospital chains in those states will lose out not just on newly insured customers, but also on nearly $170 billion in enhanced Medicaid payments tied to the expansion.
Hospitals always knew they stood to make money as the Affordable Care Act expanded health insurance coverage, particularly through Medicaid. The fundamental reasons are simple enough: Hospitals have to care for everyone who comes in the door, so if fewer of those people are uninsured, hospitals get reimbursed for more of the care they provide.
But Medicaid has turned out to be even more profitable than most hospitals and health industry experts predicted, according to the PwC report.
Community Health Systems, which operates hospitals in 12 states that have accepted the Medicaid expansion, said the Affordable Care Act added $40 million to its earnings in the first half of this year. The company expects another $40 million in the second half, according to PwC.
LifePoint, which operates in 20 states, credits Obamacare with roughly $13 million in increased earnings.
The new revenues come from a drop in the number of uninsured patients.
The country's three largest hospital chains have seen a nearly 50 percent drop in the number of patients who don't have insurance, along with increases of as much as 32 percent in their Medicaid admissions, according to PwC.
One chain, Tenet Healthcare, saw its unpaid care fall by $78 million just in the second quarter of this year.
But those trends are limited to the 27 states that have accepted Obamacare's Medicaid expansion. In states that rejected the program, hospitals' volume is about the same, and the number of uninsured patients has barely changed.