Obama Urgently Wants Congress to Vote on Arming Syrian Rebels
The president won't seek a formal authorization of force, but he is lobbying Congress to approve the arming of Syrian rebels.
This article is from the archive of our partner
.
Congress may have to vote on President Obama's ISIS strategy after all – or at least a part of it.
The president told congressional leaders in a meeting on Tuesday that, according to the White House, "he has the authority he needs" to take on the Islamic State of Iraq and Syria. That means he won't a seek a formal authorization of force from Congress when he addresses the nation on his strategy to defeat ISIS on Wednesday night.
But Obama is now personally lobbying lawmakers to include language in a government funding bill that would allow the military to train and equip Syrian rebels who are fighting ISIS.
A senior administration official confirmed to The Wire on Wednesday that the president was calling members of Congress to secure their support and had dispatched his chief counter-terrorism adviser, Lisa Monaco, to Capitol Hill to brief them in person.
While Senate Democrats are drafting legislation in accordance with the president's request, House Republicans did not add it to the stopgap spending bill they unveiled on Tuesday night because it came at the last minute.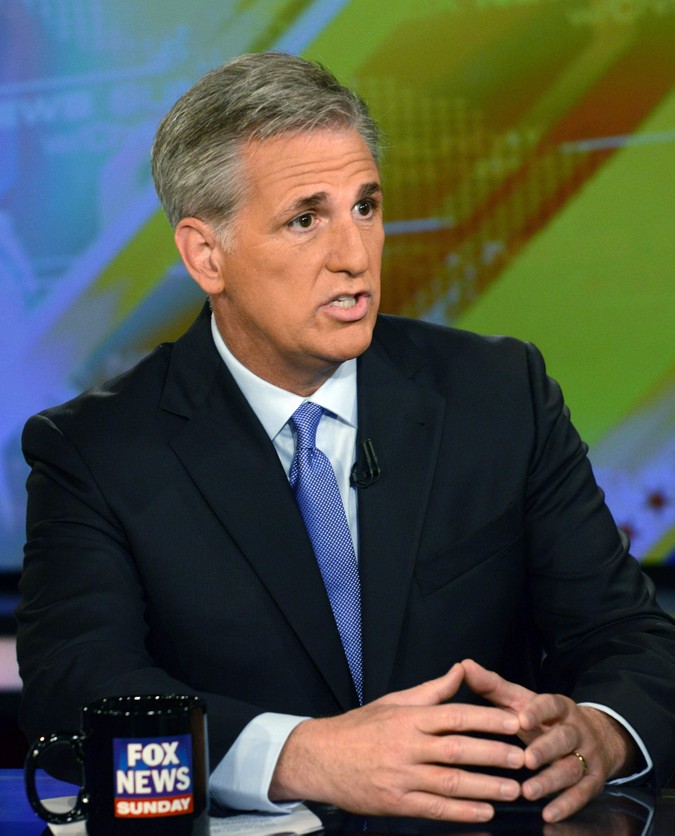 But under pressure from the White House, Republicans are giving the authorization a second look. Majority Leader Kevin McCarthy (R-Calif.) announced on House floor Wednesday afternoon that he was postponing a vote on the spending bill scheduled for Thursday so lawmakers could consider Obama's push for approval to arm the Syrian rebels.
House Republicans are set to meet behind closed doors to discuss Obama's strategy Thursday morning, and the full House will receive a classified briefing from the administration, McCarthy said.
We stand ready to listen and work with the president to confront this growing threat."
Including the military language in the spending bill, known as a continuing resolution, would be the easiest way for Congress to approve it quickly, since that measure is the only thing that's expected to pass before lawmakers return to the campaign trail later this month. But inserting it into a larger bill would deprive members of the ability to vote clearly and definitively on Obama's ISIS strategy.
The chairman of the House Appropriations Committee, who writes the spending bills, was apparently none-too-pleased when Obama called him out of the blue on Tuesday to put in the last-minute request.
Hal Rogers says that when Obama called him y'day to ask him to include the rebel training provision he responded, "You're a little bit late"

— Frank Thorp V (@frankthorpNBC) September 10, 2014
This article is from the archive of our partner The Wire.