Obama Is Pushing Climate-Change Resilience, but He's Not Promising New Carbon Cuts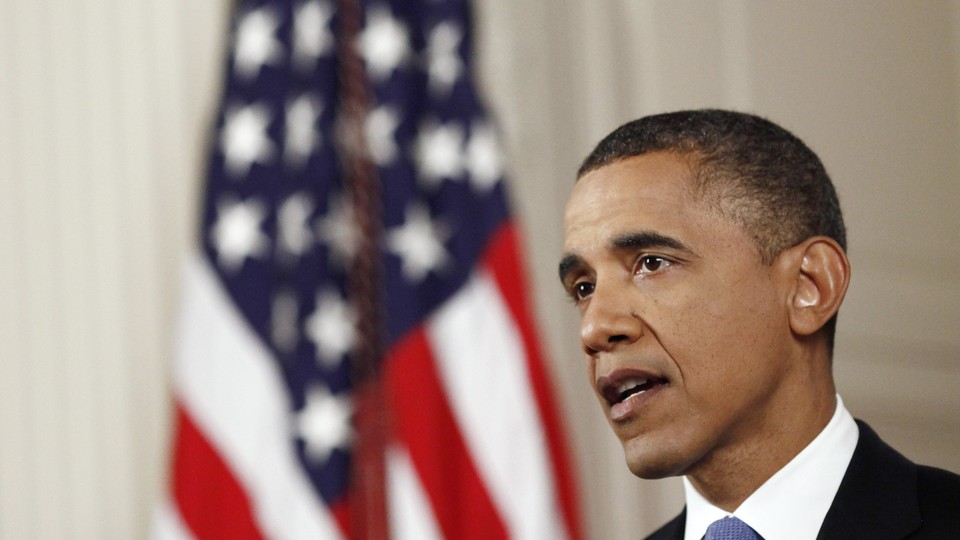 President Obama wants the U.S. to plan for climate change as it doles out international aid.
During an address Tuesday at the United Nations Climate Summit, Obama will unveil a blueprint aimed at ensuring that projects funded by U.S. international development dollars are able to withstand the worst effects of global warming.
The summit, which takes place in New York City, brings together more than 120 world leaders with the goal of laying the groundwork for a global emissions treaty to be signed at the U.N. climate talks in Paris next year.
According to White House officials, Obama will not commit to any new greenhouse-gas emissions targets during the event.
Instead, the president will talk up efforts to slash carbon pollution from the country's fleet of power plants under his watch. He will also highlight progress toward his pledge of cutting U.S. emissions 17 percent by 2020 from 2005 levels, the White House said ahead of the event.
The president will also announce a series of additional steps the administration will take to address climate change during his speech. Those steps include an executive order calling on federal agencies to plan for global warming as they create international development policy and make investments abroad.
Additionally, Obama is slated to outline a set of tools that draw on domestic scientific and technological know-how to boost global-warming resilience across the globe in vulnerable communities, according to a White House official.
Finally, the president will announce U.S. involvement in a slate of new partnerships aimed at addressing climate change set to debut during the summit.
The spectre of the 2009 Copenhagen climate talks looms large against the backdrop of this week's climate summit as world leaders recall how the talks failed to produce a binding emissions treaty.
But White House officials hope that Obama's remarks coupled with current efforts to curb emissions will spur nations like China and India to move quickly in setting their own targets.
"The president will use his speech at the climate summit to call on other leaders to keep their ambition high," White House climate adviser John Podesta told reporters last week.
Meanwhile, momentum is building around the summit.
Some 400,000 people took to the streets of Manhattan on Sunday to demonstrate support for political action on global warming, an event that shattered records for any previous climate rally.
And on Monday, the World Bank unveiled a roster of 73 countries and 1,000 businesses that have now thrown their weight behind a price on carbon emissions.
It remains unclear, however, what targets will emerge from next year's Paris talks, and whether a binding accord can be reached.
The U.S. is expected to outline targets to cut emissions after 2020 ahead of the talks early next year.
For climate hawks, action can't come soon enough.
A report released Sunday by the Global Carbon Project, a partnership between major research institutions, shows that carbon emissions worldwide are on track to reach a record high this year—a finding that environmental activists say demonstrates anew the urgency of crafting a strong climate accord.