International Crises Force GOP 2016 Contenders to Cram on Foreign Policy
Some GOP White House hopefuls are speaking out on the global crises of the moment, some are holding back, and some clearly want more time to study.
This article is from the archive of our partner
.
Republican presidential hopefuls may have thought they had a few more months to bone up on foreign policy before the 2016 race kicked into gear.
This summer's cascade of international crises, however, has sent many of them cramming.
The G.O.P. responses to the news out of Iraq, Ukraine, the Middle East and West Africa have begun to illuminate a divide among potential White House candidates: those who want to be seen as hawks, those who are projecting more caution, and a few who clearly want more time to study the world.
After years in which domestic issues dominated the headlines, Republicans who pipe up have an opportunity to show off their expertise and get a head start on passing the "commander-in-chief threshold" that all candidates must eventually clear.
But the risk of appearing woefully uninformed on the complexities of foreign policy are equally clear.
"As long as you're ready, there is no downside to engaging," said Dan Schnur, a former adviser to Sen. John McCain (R-Ariz.) who now runs the Unruh Institute of Politics at the University of Southern California. "But you don't get a second chance to make a first impression."
New Jersey Gov. Chris Christie (R-N.J.) and Rep. Paul Ryan (R-Wis.), the G.O.P.'s 2012 vice presidential nominee, are two potential 2016 contenders who are taking a cautious approach to answering questions about the global flash points of the moment.
While greeting constituents along the Jersey Shore last week, Christie deflected a reporter's question about how aggressively to confront the Islamic State of Iraq and the Levant.
The ISIS situation is one that deserves a really detailed answer, which I'm not going to give you while walking down the boardwalk and taking selfies."
Yet Christie is also taking a trade mission trip to Mexico and letting it be known that he is consulting with such G.O.P. foreign policy heavyweights as Condoleezza Rice and Henry Kissinger. And a New York Times report on Christie's public and private missteps on global issues could offer another clue about why the normally voluble governor is holding back.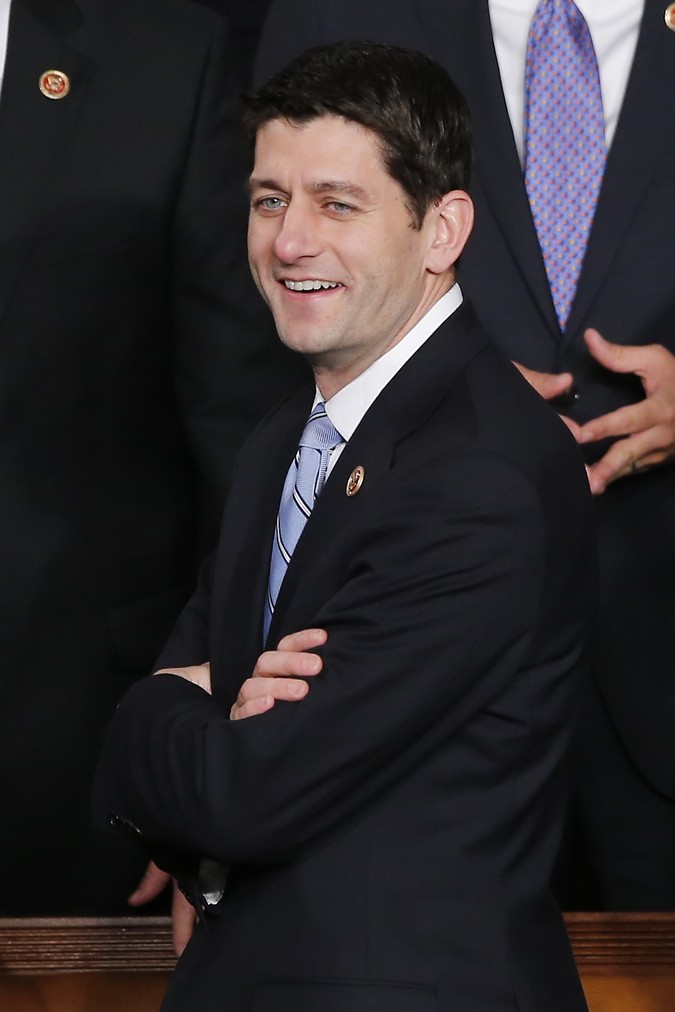 Despite his experience in 2012 on the national ticket, Ryan also largely passed up the opportunity to opine deeply on foreign affairs during his recent book tour. The veteran congressman is known for his budgetary experience, and he may want to keep it that way, but his reticence on foreign policy contributes to skepticism that he will actually jump into the White House race.
Gov. Rick Perry (R-Tex.) and Sen. Marco Rubio (R-Fla.), by contrast, have much more aggressively spoken out on ISIL, Russia's aggression toward Ukraine, and the Southern border crisis. And both have come down on the interventionist, if not hawkish, side of the divide.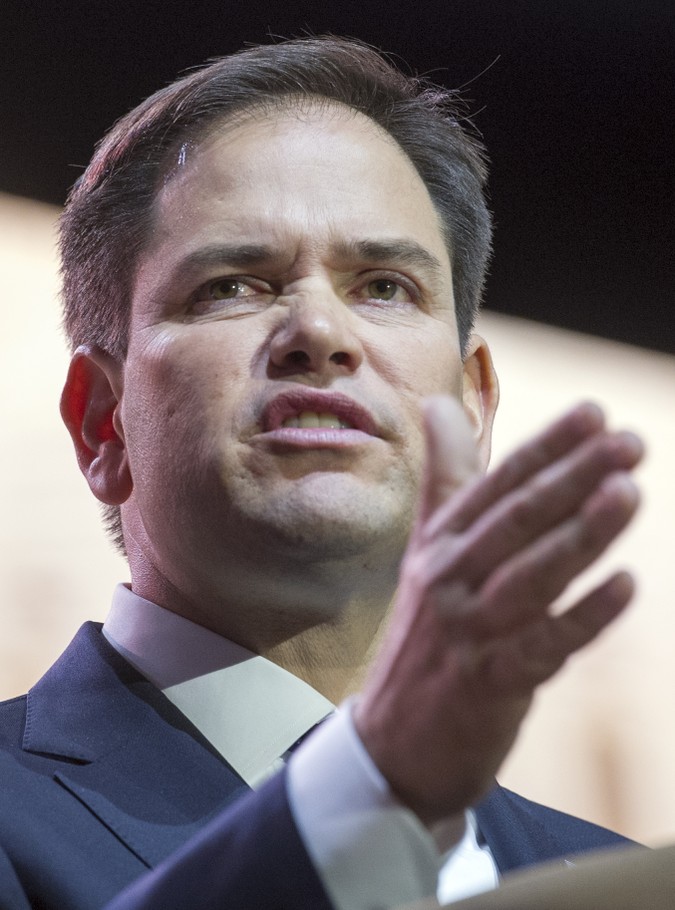 Unlike some of the other Republican contenders, Rubio has focused heavily on foreign policy since he arrived in the Senate in 2011. He's sits on the Foreign Relations and Intelligence committees, and he has been weighing in on the events overseas for months. He's also spoken out more frequently than others on the Russia-Ukraine situation, where he has pushed for the U.S. and its allies to impose harsher sanctions on the Putin regime – a position he reiterated in a statement last week:
I have repeatedly called for the United States to impose broad-based sectoral sanctions against Moscow, including against the Russian energy sector, and to provide much-needed lethal assistance to the Ukrainian military, which has performed admirably under difficult circumstances.
 
The time for hollow rhetoric from Washington and European capitals passed long ago. Russia's continued aggression against Ukraine is yet another instance of Moscow's undermining of the post-World War II international order. All who seek to uphold that system must now stand with Ukraine in its hour of need and pressure Putin to change course."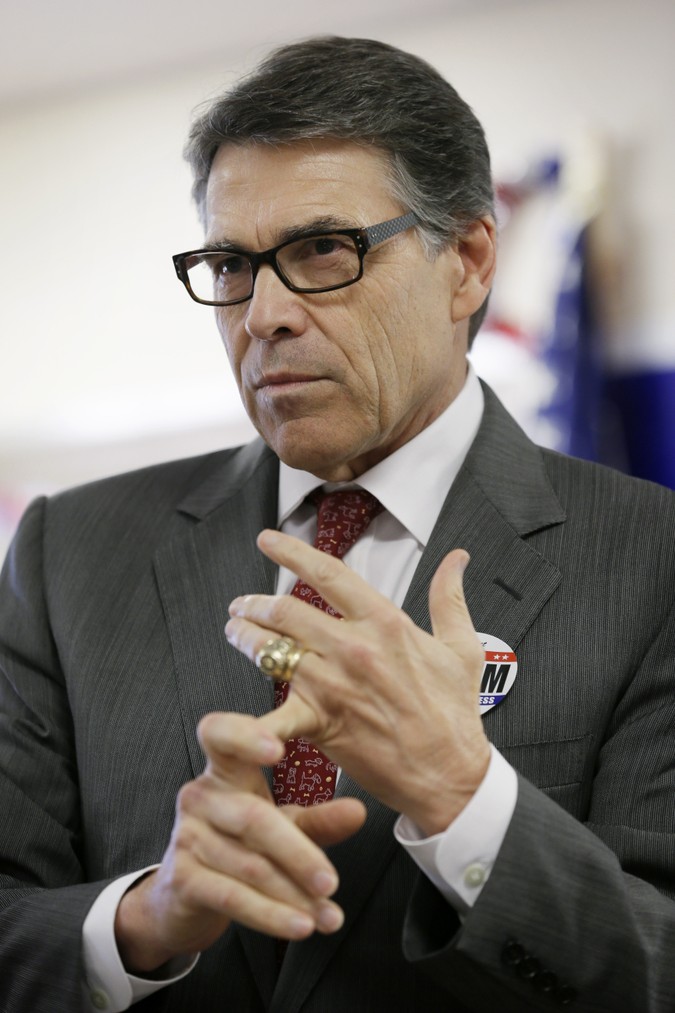 Having made multiple trips already to early primary states Iowa and New Hampshire, Perry has made no secret of the fact that he is eying a repeat run in 2016. He gave a detailed policy speech last month at the conservative Heritage Foundation addressing both the Southern border crisis and his call for an expanded U.S. military response to the Islamic State in Iraq and Syria.
But Perry drew more attention for what he said after the speech than during it, as headlines focused on his suggestion – quickly shot down by the U.S. government – that there was "a very real possibility" that ISIL fighters had already crossed into the U.S. through the porous Mexico border.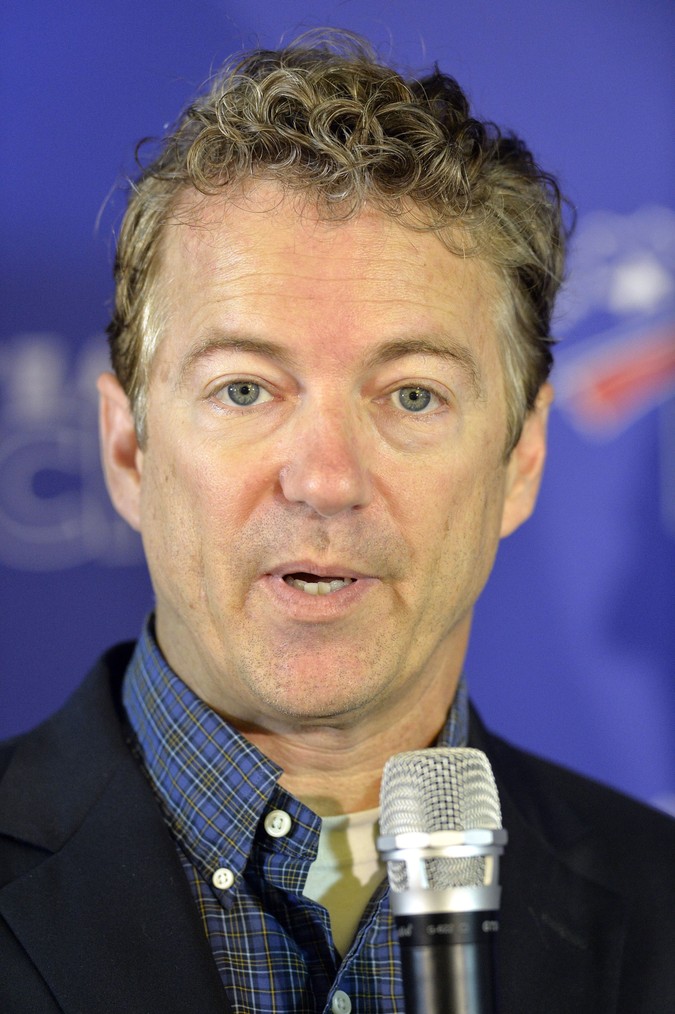 Perhaps the most closely scrutinized G.O.P. presidential hopeful on foreign policy is Sen. Rand Paul (R-Ky.), an all-but-declared 2016 candidate who is trying to appeal more to mainstream voters than his father, former Rep. Ron Paul (R-Tex.), who was known for his isolationist views on foreign policy.
The younger Paul has appeared all over the map in response to the ISIL crisis. Appearing on NBC's Meet the Press late last month, he went out of his way to call the presumptive Democratic frontrunner, Hillary Clinton, a "war hawk."
If you wanna see a transformational election, let the Democrats put forward a war hawk like Hillary Clinton, and you'll see a transformation like you've never seen."
Yet little more than a week later, Paul struck a much more hawkish note himself in an interview with the Associated Press, during which he said that if he were president, he would ask Congress for authorization to "destroy ISIS militarily."
Paul could be responding to a shift in public opinion noted by a Pew Research Center poll released last week, which found while Americans recoiled from interventionism after the long wars in Iraq and Afghanistan, more people felt the U.S. was now doing "too little" to solve global problems in the wake of the recent crises overseas.
The isolationist tendencies in public opinion that typically follow long wars, Schnur told The Wire, "seem to be ebbing much more quickly than they have in the past."
Danielle Pletka, senior vice president for foreign and defense studies at the American Enterprise Institute, said potential candidates like Paul and Sen. Ted Cruz (R-Tex.), who have shown "more or less discomfort with American international leadership," would have a bigger challenge with traditional Republican voters on foreign policy issues that someone like Perry, "who has a proven record of supporting American internationalism."
But, as Pletka noted quickly in an interview, "it's not election season yet."
This article is from the archive of our partner The Wire.