Inside Big Oil's Fight Over Arctic Drilling Rules
Shell, which has long sought to tap oil off Alaska's coast, says certain mandates could add costs without improving protections.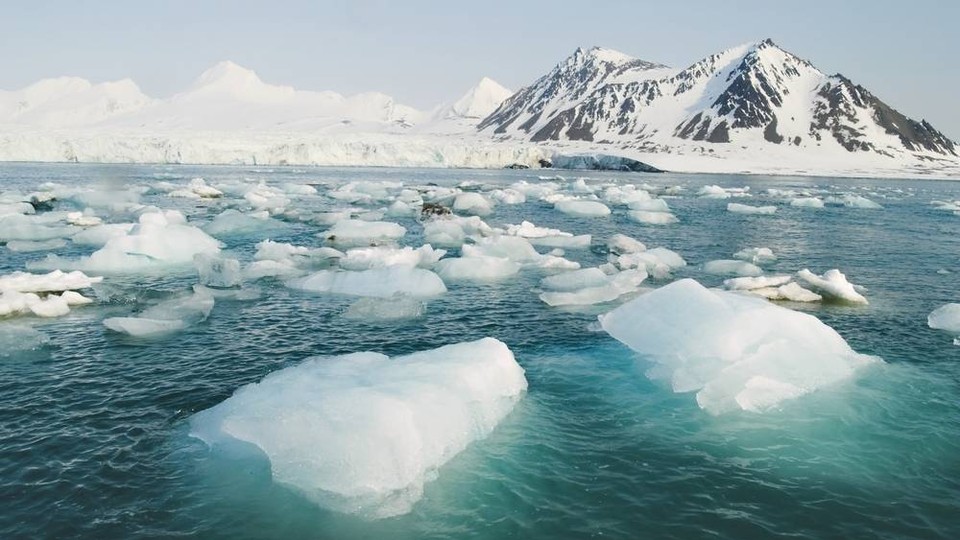 Oil giants Royal Dutch Shell and ConocoPhillips are pressing White House officials on upcoming standards for drilling operations in Arctic seas.
In a document given to White House and Interior Department officials at a recent meeting, Shell lays out concerns that Interior's rules will impose mandates that add billions of dollars in costs but do not enhance environmental safeguards.
"More costly regulations do not equate to better protection of people and the environment," it states.
Shell, which has already spent billions of dollars buying and trying to develop leases off Alaska's northern coast, is seeking approval to resume operations in the region as soon as next summer.
The company is weighing a return to the region after a mishap-filled initial effort to drill there in 2012.
Shell began preliminary operations in the neighboring Chukchi and Beaufort seas in 2012, but suffered several setbacks and never won regulators' permission to drill into oil-bearing subsea layers. A spill containment dome was damaged during testing off Washington state's coast, and a drilling rig ran aground in December on its way back from the Arctic region.
White House Office of Management and Budget records show that Shell officials and lobbyists including Pete Slaiby, the company's vice president for Alaska operations, met Sept. 10 with aides for OMB and several other White House branches to discuss the upcoming rules.
ConocoPhillips met with White House and Interior aides on Sept. 18, records show, and a handout from the company says that "new regulations should adopt performance standards rather than prescriptive technology requirements."
The White House is currently reviewing Interior's Arctic drilling standards, which could soon be proposed in draft form. Interior officials say the harsh Arctic climate, limited infrastructure, the subsistence hunting needs of native communities, and other factors warrant special rules for the seas.
The rules are part of a high-stakes political and legal battle over drilling in Arctic seas that Interior estimates could contain more than 23 billion barrels of recoverable oil.
Environmental groups oppose drilling in the remote waters that are home to polar bears, bowhead whales, and other endangered or fragile species, arguing that it's too difficult to contain potential spills.
But Shell, despite 2012's woes, has long argued that drilling can proceed safely and has been the most aggressive among the big companies in trying to develop the region. It's urging regulators not to make the upcoming standards too rigid.
Its handout argues that Interior should not require that companies have standby capacity to drill a "relief well," which refers to a second well that could halt the flow of oil from a potential blowout. It says that "same season relief rig" capacity would add $2.1 billion in costs over a decade with "no demonstrated environmental benefit."
"Other technologies, such as a capping stack, provide equivalent or better opportunities for well control," the document states, noting that since Interior began keeping detailed records four decades ago, no drilling blowouts have ever been controlled through a relief well.
The document is marked "confidential," but spokesman Curtis Smith said the company expected that it would be posted with OMB's online meeting record.
In August, Shell filed a revised exploration plan with Interior's offshore energy regulators, but the company has said that it hasn't made a decision about whether to seek to drill in the Chukchi Sea off Alaska's northern coast in summer of 2015.
While Shell's recent handout to White House and Interior officials warns against a mandate for standby capacity to drill a relief well, the revised Chukchi plan envisions two rigs drilling for oil there and says that one could be deployed on a relief basis if needed.
"In the event of a well control incident that called for drilling a relief well, each drilling unit will serve as its own primary relief well drilling unit and as the secondary relief well drilling unit for the other drilling unit," the plan states.
But the handout shows that Shell does not want a mandate on standby rigs for relief wells written into the regulations that will govern Arctic drilling for years into the future.
The handout also argues against setting specific dates for when a company's drilling season must end, warning that also adds several billion dollars in costs over time. Companies seeking to operate in the region have a months-long summer window before sea ice returns.
"The duration of an operator's season should be driven not [by] a calendar date, but by the ability of the operator to effectively manage and mitigate risks that are either present in the environment" or reasonably likely to occur based on up-to-date assessment of conditions, it states.
Elsewhere in the document, Shell says Interior's regulation should not require that 100 percent of a "worst case discharge" of oil can be cleaned with mechanical recovery equipment. Interior's Bureau of Safety and Environmental Enforcement has previously required this in Shell's oil-spill response plans, it states.
"Depending on spill characteristics and metaocean conditions, dispersants and in situ burning are more effective at cleaning up an oil spill than is mechanical recovery equipment," the document states, adding that regulations should account for the "full suite of response and source control tools."
Shell's call for leeway under the rules drew criticism from environmentalists. "Shell is looking for yet more ways to cut corners in its questionable Arctic drilling program. Shell's management of its past drilling program just proves that we can't trust them in Alaska or in the Arctic," said Kristen Miller, conservation director with the Alaska Wilderness League.
ConocoPhillips has put its efforts to drill in Arctic waters off Alaska on hold, citing uncertainties about federal regulation.