How a House Democrat's Surprise Loss Boosts Democrats
Rep. John Tierney was a damaged incumbent, and his primary loss on Tuesday gives Democrats a better shot at keeping in House seat in Massachusetts.
This article is from the archive of our partner
.
A primary stunner in Massachusetts that toppled Rep. John Tierney on Tuesday night has House Democrats breathing a sigh of relief.
Tierney was the definition of a candidate with a lot of baggage.
For years an entrenched incumbent north of Boston, he was nearly ousted in 2012 over a scandal in which his wife pleaded guilty to tax fraud in connection with her brothers' illegal gambling ring. Tierney likely scraped out a victory only because President Obama dragged him over the finish line in solidly blue Massachusetts.
Without the president on the ballot this year, Tierney was in even more danger of losing to the same candidate he nearly defeated two years ago, former state Sen. Richard Tisei (R).
But Tierney won't even be on the ballot in November after losing a four-way Democratic primary to Seth Moulton.
Neither party will publicly rejoice when one of their incumbents loses, but Tierney's loss probably helps Democrats keep his seat.
Tierney loss will get quiet cheers from Dems. Moulton a fresh face in a seat they can't afford to lose.

— Rick Klein (@rickklein) September 10, 2014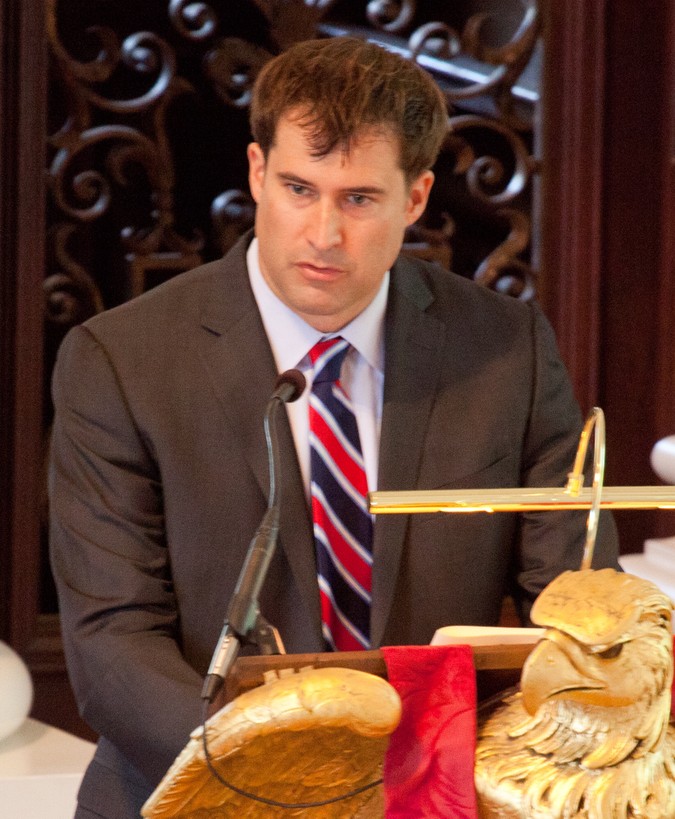 Moulton is a cookie-cutter candidate, in a good way. At 35, he's a young Harvard grad and Marine who served four tours of duty in Iraq. In a Democratic district like this one, even the most generic Democrat would stand a better chance against Tisei than the damaged Tierney, but Moulton comes with bonus endorsements from the likes of Gens. David Petraeus and Stanley McCrystal.
Tisei is more moderate than most Republican congressional candidates, and he would be the first openly gay GOP member of the House. But his easiest path to victory was smudged out on Tuesday.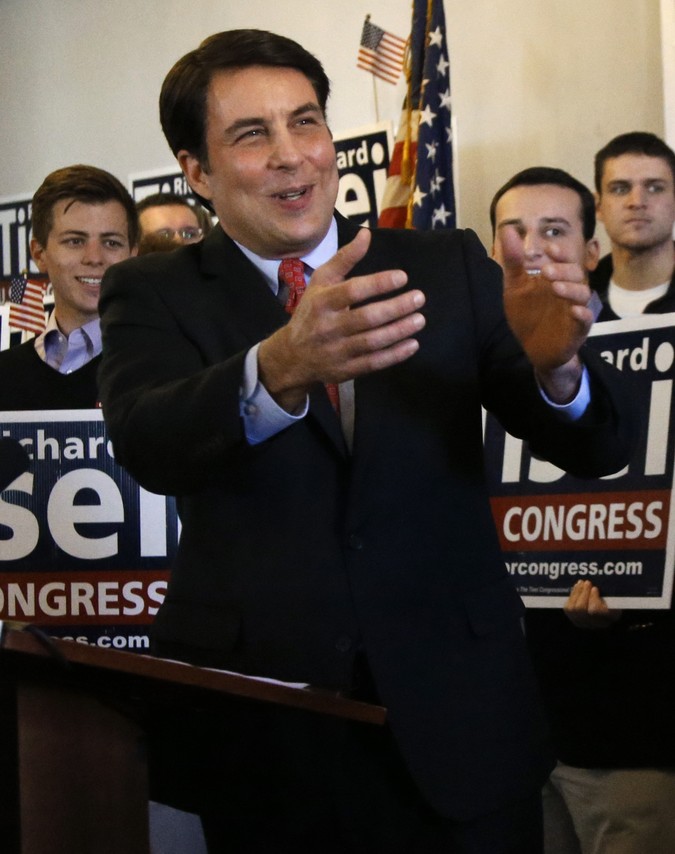 National Democrats wasted little time embracing Moulton after his eight-point win over Tierney, while Republicans – who had mercilessly attacked Tierney for more than two years – were left to try to find a fresh argument against the new guy.
With much less fodder to exploit, the GOP resorted, rather unconvincingly, to tying Moulton to the man he just defeated: Tierney.
From Ian Prior, a spokesman for the National Republican Congressional Committee:
Seth Moulton may have defeated John Tierney in the primary, but if elected to Congress Moulton would be a less effective carbon copy then the inept Tierney. As Moulton said, he agrees with Tierney 'on all the issues' and that is exactly what makes him so wrong for Massachusetts families and small businesses."
This article is from the archive of our partner The Wire.