Houston Confronts Racial Disparities as City's Economy Booms
In a preview of national trends, Houston's fastest growth is among lower-income, minority households.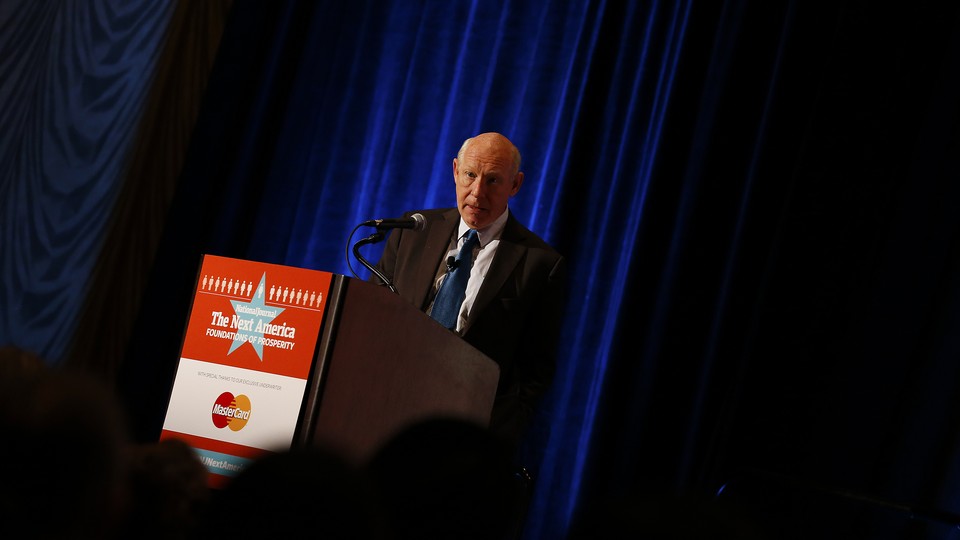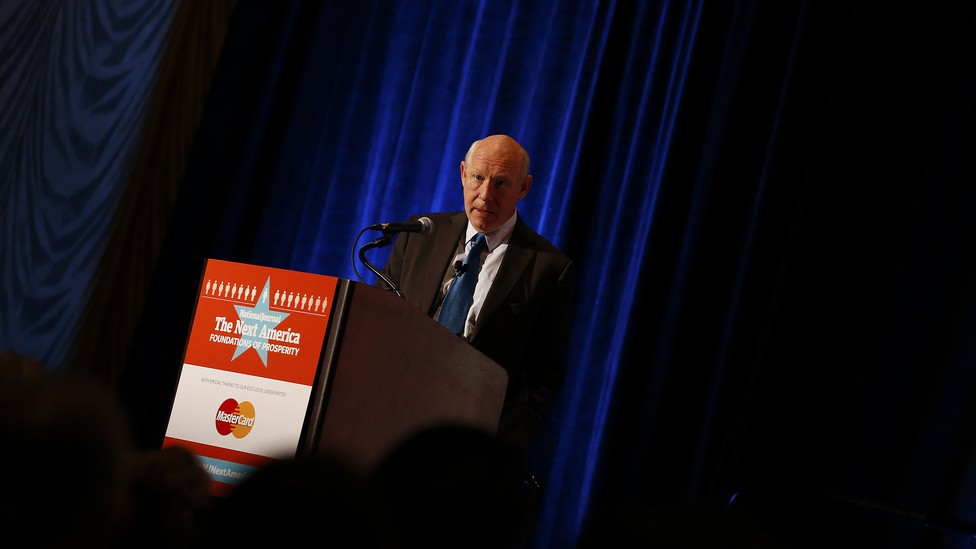 As one of the nation's fastest-growing cities, Houston faces a challenge: how to harness the potential of its diversifying population to fuel its growing economy. It's a challenge that former Mayor Bill White says is a tremendous opportunity.
"If we neglect that opportunity, if we are content to fall behind other countries in education, we will have wasted that opportunity," White said Wednesday at a National Journal event underwritten by MasterCard. "We'll have a far different future."
Demographer and Rice University professor Steve Murdock reports that Houston's population is growing fastest among low-income households. To keep up with the city's rapid economic growth overall, Murdock said that Houston—and other cities dealing with similar demographic trends—will need to focus on erasing the economic and educational disparities that persist along racial lines.
Despite tremendous growth overall, the median incomes for Houston's Hispanic and African-American communities are still roughly half of the median incomes for whites and Asians, according to 2012 Census Bureau data. And Texas ranks 50th in the nation in the percentage of residents who are high school graduates, according to 2010 Census Bureau data. Hispanics, who make up about 44 percent of Houston's population, account for 45 percent of those without a high school degree.
White said Houston is "absolutely" grappling with many of the challenges the rest of the nation will face as it confronts how to accelerate upward mobility for all Americans. This fall, minority students for the first time make up a majority of America's public-school classes, a trend that Murdock says will continue nationwide as America becomes increasingly diverse.
"It's a challenge, but when you look back at the history, we can do this as a country," White said, pointing out that educational attainment is much higher among the middle class than it was more than a half-century ago. "This is a tremendous opportunity for us."
To close those achievement gaps, both White and Murdock said change has to begin within the education system—to make sure that school-age children are prepared for higher education when they graduate and that Houston's adults have the skills to match newly created jobs.
"Whether you look at the future of Houston or you look at the future of Texas or you look at the future of the United States, the reality is that the future of each of those is tied to what we now refer to as minority populations," Murdock said. "How well they do is how well Houston is going to do, it's how well Texas is going to do, it's how well the U.S. is going to do."