House Republicans Won't Vote on an ISIL Resolution Unless Obama Asks For It
A growing number of lawmakers have called on Congress to act on a resolution authorizing military force against ISIL, but Majority Leader Kevin McCarthy has told others the president has to ask first.
This article is from the archive of our partner
.
The House will only vote on a formal resolution authorizing the use of military force against the Islamic State if President Obama makes a direct request for congressional action.
That's the message the new majority leader, Rep. Kevin McCarthy (R-Calif.), has been delivering privately to lawmakers in recent days, according to aides familiar with his thinking.
Members in both parties have begun clamoring for Congress to respond to the advances of the Islamic State in Iraq and the Levant, and those calls have grown significantly louder in the wake of the terrorists' videotaped beheadings of two U.S. journalists in recent weeks.
Rep. Frank Wolf (R-Va.) has already drafted a resolution authorizing the president to go after ISIL and other international terrorist groups, while Sen. John McCain (R-Ariz.) has said the Senate should not leave Washington this month without voting on an ISIL resolution. Democratic Sens. Tim Kaine (Va.) and Bill Nelson (Fla.) have also called on Obama to come to Congress.
In an interview this week on the Hugh Hewitt Show, McCarthy suggested the House might act even if Obama did not make a formal request. But aides said he has made it clear to lawmakers privately that with the House only in session for a few weeks in September and the midterm elections just two months away, he won't schedule a vote on his own.
The White House has said Obama is acting under his authority as commander-in-chief in ordering a military airstrike campaign against ISIL in Iraq. But with the president weighing a broader effort targeting the group's safe haven in Syria, some lawmakers say he needs congressional approval before expanding the military intervention.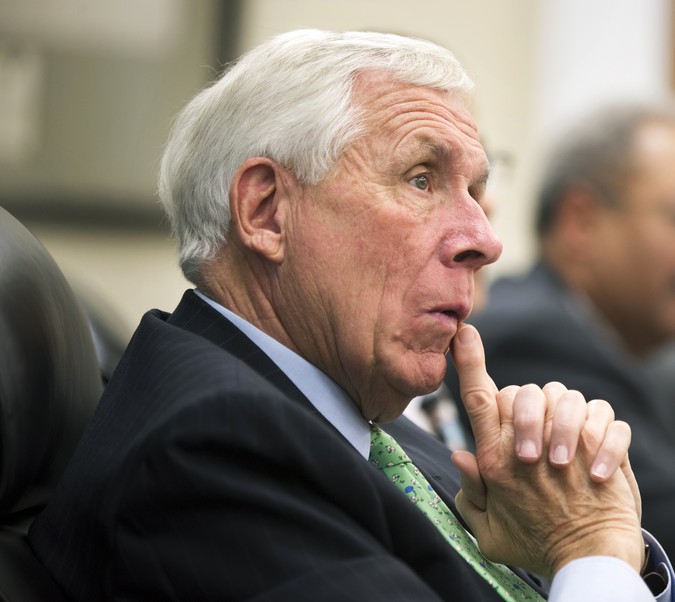 "It isn't enough for the Congress to criticize," Wolf said in an interview Friday. "I think the Congress needs to participate."
Wolf, who is retiring at the end of this term, said he had not heard from the Republican leadership about his proposed resolution.
"What Kevin is saying makes sense. The president should send something up," he said, referring to McCarthy. "But with a failure to do that, Congress should act."
Speaker John Boehner (R-Ohio) has told members that discussions about ISIL were continuing, but he is not known to have made the same statement about a possible authorization vote as McCarthy, a spokesman said.
Adding to lawmakers' concerns was Obama's admission last week that when it comes to going after ISIL in Syria, "we don't have a strategy yet." In the same press conference, the president said asking Congress for an authorization of force would be to "put the cart before the horse."
I will consult with Congress and make sure that their voices are heard.  But there's no point in me asking for action on the part of Congress before I know exactly what it is that is going to be required for us to get the job done."
Congressional leaders and committees are planning a series of briefings and hearings on the ISIL threat when lawmakers return from their summer recess next week. And aides acknowledged that the leadership has been hearing growing concerns from rank-and-file members that the administration has sent "the wrong signals" about ISIL in recent days.
Still, GOP aides said there has been no indication in recent days that the White House is gearing up to make its case to Congress. And in a statement to The Wire on Friday, a spokeswoman for the National Security Council, Caitlin Hayden, would not say whether Obama would ask Congress for a vote:
The administration will continue to consult with the Congress on the way forward in Iraq and our efforts against ISIL, and we will continue to provide appropriate reports to the Congress consistent with the War Powers Resolution. Beyond that, I don't have anything to announce."
In the Democratic-led Senate, Majority Leader Harry Reid (Nev.) generally consults closely with the Obama administration on high-priority matters, and he would be unlikely to call such a critical vote without the White House's support.
Obama's last – and only – request for a vote in Congress authorizing the use of military force did not go well. It came almost exactly a year ago, when the president wanted congressional buy-in for his plan to launch airstrikes against the Bashar al-Assad regime in Syria. After days of closed-door discussions and debate, Congress ignored his request and neither the House nor the Senate held a vote on Syria. The administration ultimately struck an agreement under which the Assad regime would destroy its chemical weapons – a deal Syria may quietly have reneged on.
Lawmakers say the situation with ISIL is wholly different and voiced more confidence that Obama would draw bipartisan support for confronting terrorists who pose a more direct threat to the U.S.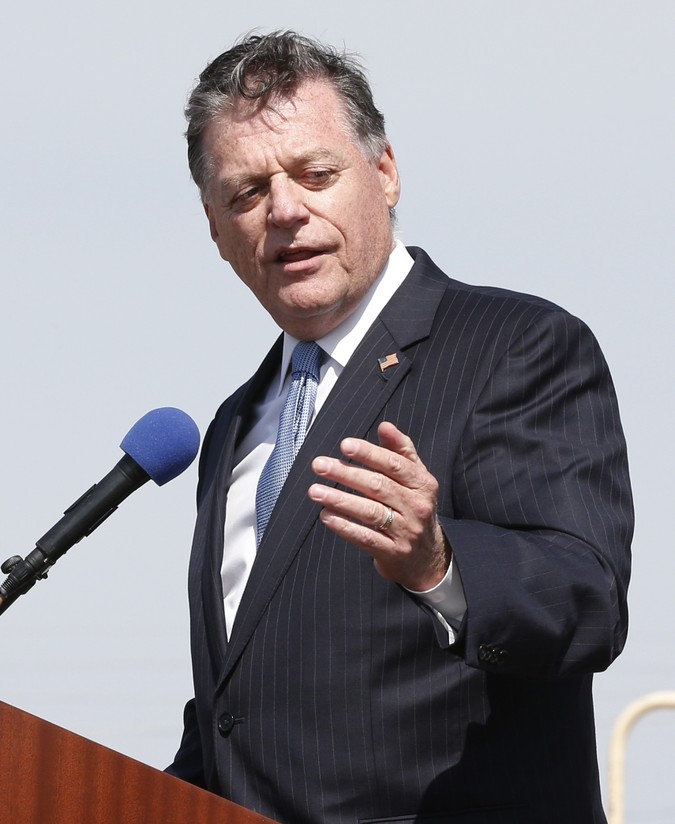 "If the president fashioned a proposal, I think he'd get pretty much what he asked for," Rep. Tom Cole (R-Okla.), an ally of the House GOP leadership.
Cole said he wants to see a vote in Congress authorizing force, but he argued that on political and institutional grounds, the president should formally ask for one.
It is something that is very difficult for Congress to do on its own. The president has to come and ask."
At the same time, Cole acknowledged that politically, "a lot of people want to avoid that debate."
This article is from the archive of our partner The Wire.