From Bratwurst to Bollywood: St. Louis's New Immigrants
Indian doctors and engineers are settling in the suburbs there, helping offset decades of population decline in this Midwestern city.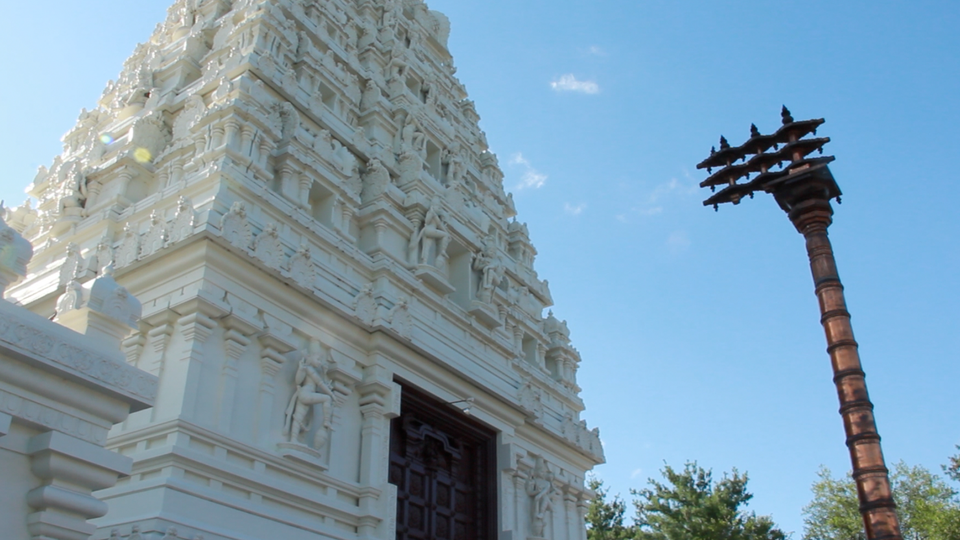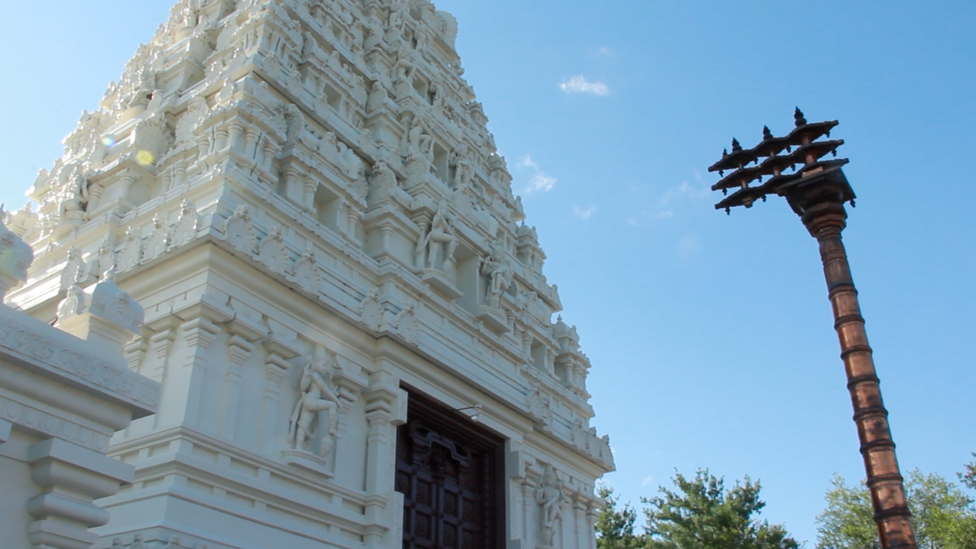 National Journal recently visited St. Louis and Ferguson to see how Rust Belt cities are changing after losing more than half their populations. In the coming weeks, Next America will publish a series of stories about the people shaping the St. Louis region's future.
BALLWIN, Mo.—In suburban St. Louis, Pradeep Ramakrishnan watches Hindi movies at the mall and prays to Shiva at a Hindu temple near his home.
He lives in Ballwin, a wealthy suburb in west St. Louis County, just over 20 miles from the Ferguson neighborhoods that have attracted national attention this summer. Unlike Ferguson and other predominantly black suburbs north of the city, Ballwin is one of the mostly white communities to the west. This is where a growing number of Indian families and other white-collar immigrants are settling as they find work in the region's emerging biotech and health care industries. They feel more welcome here than many African-Americans do.
"Everyone has been very friendly," says Ramakrishnan, 49, an IT manager who lives in a six-bedroom house with his wife and teenage son. "I've never had a problem."
The Indian community in St. Louis County grew 81 percent from 2000 to 2012, according to census data. They are now the largest immigrant group in the county, followed by those from China, Bosnia and Herzegovina, and Mexico. As a group, the region's immigrants are wealthier and more educated than most Americans and immigrants in other parts of the United States. About half of them have college degrees, census data shows, compared with 29 percent of all native-born Americans and 28 percent of all immigrants.
Ramakrishnan, who was born in Mumbai, received two master's degrees from Illinois State University before moving to St. Louis 21 years ago for an IT job at a tech startup. Back then, he could only find a handful of Indian restaurants. Now he has more than 100 options. So he can eat paneer tikka masala and watch a Cardinals baseball game in the same day.
"It's the best of both worlds," says Ramakrishnan, who is now a naturalized American citizen.
Yet St. Louis is hardly an immigrant destination. Foreigners make up only 4 percent of the population, a small number compared with other large metro areas. Immigrants account for 17 percent of the Chicago metro area.
That's one reason Ramakrishnan has joined nearly 400 volunteer "ambassadors" to spread the word about what a great place St. Louis is for immigrants. He recently organized a group of these ambassadors to talk to community groups about economic opportunities for foreigners and their role in boosting the local economy as business owners and as skilled employees for St. Louis-based corporations like Monsanto and Sigma-Aldrich.
The ambassador program is part of the St. Louis Mosaic Project, a relatively new initiative aimed at helping skilled immigrants find jobs and open businesses in St. Louis. The initiative's programs, which target people who have legal work status, are funded by the city, the county, business groups, local companies, and philanthropic organizations.
Betsy Cohen runs Mosaic from a 22nd-floor office at the World Trade Center in St. Louis. On a recent afternoon, the former marketing executive met with three community organizers to talk about upcoming programs, including one that pairs international students from local universities with corporate internships and mentors. Another one will provide free legal consulting to companies that want to hire foreigners.
"They might not understand the visa process and want to know what it takes to hire an international student," Cohen says.
Another Mosaic effort has introduced dozens of skilled immigrants to professionals in their career field. Through the Professional Connectors program, job seekers meet for coffee with someone in their industry for advice and job leads. So far, it's helped five people find work, says Cohen.
One of them is Marcia Garza Fernán, a business analyst from Mexico who had been out of the workforce for nearly eight years. Fernán had been looking for full-time work for months since moving to St. Louis last September. She had a career as a business analyst in Mexico, but stopped working when her husband's job transferred the family to Los Angeles. Her husband's employer, a Mexican crop seed company, sponsored a work visa for him, but it didn't allow her to work.
Fernán got her green card and started applying for jobs after her husband's employer moved them to St. Louis. But she never got called back for job interviews. A friend then told her about Professional Connectors, and she signed up. Fernán met for coffee with the owner of a local construction company, who told her what kinds of jobs were available in her field. The program also helped Fernán update her résumé and polish her computer skills. It made all the difference, she says. "I had three interviews in two weeks," says Fernan, 40, who now works as an analyst for a company that contracts with Monsanto.
St. Louis is not a culturally diverse place like Los Angeles, Fernán says, but she appreciates the city's family-oriented attitude. "People are different here," she says. "Since I arrived at the airport, people have been smiling at me all the time."