Family Detention for Central American Refugees Is Inhumane
Our government's response so far to the border crisis has been an international embarrassment.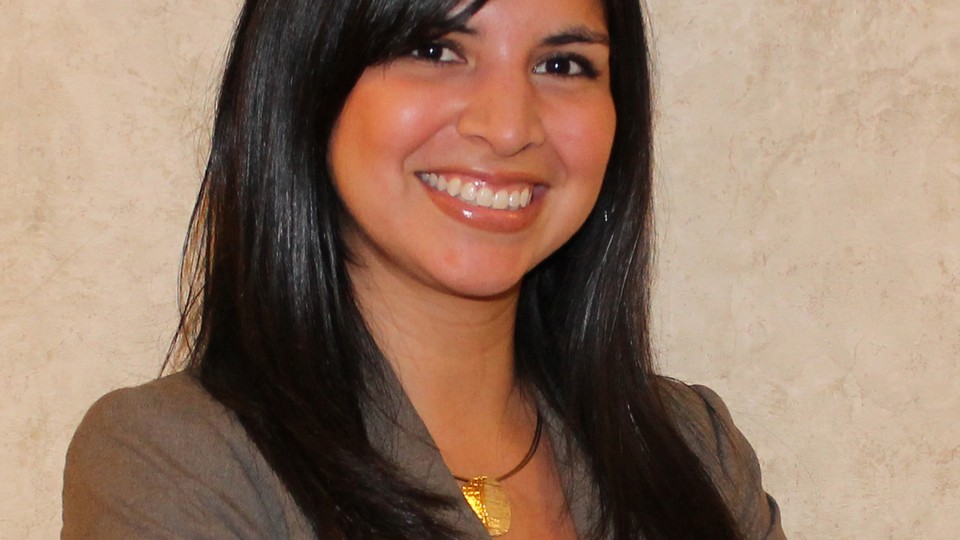 "Ayuda! ("Help!") This was the last word we heard a young boy shout as we left the Artesia Family Detention Facility in New Mexico.
Artesia is the first facility created as a part of the Obama administration's swift, large-scale expansion of family detention facilities, used to hold women and young children arriving at the border. We toured Artesia this summer with a group of nongovernmental organizations and human-rights advocates. Instead of refugee assistance, we saw toddlers fenced inside a hot facility in the middle of a desert, mothers without knowledge of their basic legal rights, and children rapidly losing weight due to malnutrition, anxiety, and depression. As advocates for children and immigrants, we left the tour convinced that our government's blind eye to the mass detention of migrant families will become a dark period in our history books.
The women and children detained at Artesia made the incredibly grueling and dangerous journey to the United States to seek refuge from violence and displacement in their home countries. In order to "deal with" these families, President Obama requested $3.7 billion from Congress. That figure includes funding to rapidly expand Immigration and Customs Enforcement's family detention capacity from fewer than 100 beds to 6,350.
It's worth noting that ICE already holds 34,000 immigrants every day in a sprawling system of more than 250 immigration detention facilities, costing taxpayers nearly $2 billion each year. Supplemental spending bills to address the current border crisis were also introduced in the Senate (S 2648) and the House (HR 5230), both of which included funding to expand family detention. To date, none of these budget requests have been approved. While HR 5230 passed in the House on the evening of Aug. 1, Senate leadership has made it clear that there are no plans to take up the bill. Even without additional resources, it is also clear that the administration is moving forward with its plan to detain more families.
This is deeply troubling because what we saw at Artesia was disturbing. Feelings of anxiety were running high, primarily because nearly everyone we spoke to—from ICE officers to the detained mothers—had no clear sense of what was happening. The facility is a former federal law-enforcement training center hastily converted into makeshift living quarters. Although we arrived in late July, nearly a month after ICE began detaining families at the facility, it was clear that Artesia was still under construction. Legal information and attorney lists were still being posted and translated into Spanish. Experts hired to offer basic information about U.S. immigration and refugee law were only just arriving. Artesia is also at least four hours from an existing network of legal or social services in Albuquerque or El Paso. Three planes of women and children had already been deported by the time we arrived. And it was clear many women held at the facility were not aware of their rights to claim asylum nor given access to lawyers.
The average age of the children held inside Artesia is just 6 and a half. As we toured the facility, we saw many of them. We saw babies in diapers tottering around the facility's dirt paths and exhausted young children and mothers waiting in line for lunch in the sweltering heat. We saw two boys, about 7 years old, walking with a trash can, picking up garbage and dirty diapers off the floor. Every mother we spoke with expressed concern that their children were suffering from dietary problems due to malnutrition and depression, including diarrhea, loss of appetite, and/or severe weight loss.
Perhaps most frustrating is that this administration knows that families should not be detained. From 2006-2009, the government held families at the T. Don Hutto Detention Center, a former prison in Texas. Reports emerged that toddlers at Hutto wore prison uniforms and jumpsuits, families lived in locked prison cells, and mothers and children were threatened with family separation if children cried or played too loudly. Media and immigrant-rights advocates also called attention to studies on family detention demonstrating that the things happening at Hutto were foreseeable.
These studies show that institutional confinement and a parent's limited power have adverse effects not just on the child, but also on the parent-child relationship. In custody, both parents and children frequently come to view staff as the ones who have control in these settings, creating a dynamic where frightened parents feel they no longer have authority. Law-enforcement officials will often go so far as to discipline children for behaving like kids. When these problems became public at Hutto, the facility quickly became a national embarrassment and ICE ended the practice of detaining families there in 2009.
Immigrant and human-rights advocates breathed a sigh of relief. We assumed the administration had learned that family detention is simply too inhumane an option.
Yet, this summer, our government has moved in the opposite direction, opening facilities such as Artesia. ICE now operates facilities with more than 1,400 beds for family detention. And they continue to expand. Karnes County Detention Center in Texas, a facility operated by the private prison corporation GEO Group, has been converted into a family detention center. It began holding families in early August. Recent news reports reveal plans to open a massive 2,400-bed family detention facility in Dilley, Texas. We are alarmed by the president's hurried expansion of family detention and rapid deportations with utter disregard to due process. We are also deeply concerned at the silence of Congress while the administration ramps up its detention of families with children.
Our country is in the midst of an extraordinary refugee crisis and the U.S. will be judged by how we handle it. So far, our government's response has been an international embarrassment. Countries like Lebanon, which have a fraction of our resources, provide refugee assistance and status to more than three times the number of asylum seekers who enter their country compared with the U.S. In contrast, our government has descended down a shameful path of locking up toddlers and mothers.
There are more humane and less costly options. The government can shift funds away from mass detention to refugee-assistance programs that enable parents to care for their children in a home setting with access to critical medical, legal, and social services.
We urge the administration and Congress to stop the inhumane and rapid expansion of family detention and deportations and show compassion to vulnerable refugee children and families arriving at our border.
Wendy Cervantes serves as the vice president of immigration and child-rights policy at First Focus, a national bipartisan children's advocacy organization. Madhuri Grewal is policy counsel at the Detention Watch Network, a national coalition of organizations and individuals working to expose and challenge the injustices of the U.S. immigration detention and deportation system.