Eric Holder Talks Up D.C. Voting Rights On His Way Out the Door
It is probably too little, too late to make a difference for the citizens of Washington D.C.
This article is from the archive of our partner
.
Lame duck Attorney General Eric Holder has sought to make the protection of voting rights, especially for African Americans in the South, a major part of his legacy as the nation's first black chief of the Justice Department.
But that has not extended  – at least not successfully – to the District of Columbia, the federal city home to more than 600,000 people who have never had voting representation in Congress.
So a day after announcing his departure, Holder made a fervent pitch for Washington to get its own voting rights during a speech to the Congressional Black Caucus Foundation.
When I talk about all who want to be heard in the halls of the federal government, I am including the more than 600,000 taxpayers who, like me – like me – live in the District of Columbia and still have no voting representation in Congress.

We pay our taxes. We die in the Army. We have a great representative, and we do not have voting rights. It is long past time for every citizen to be afforded his or her full responsibilities as well as our full right."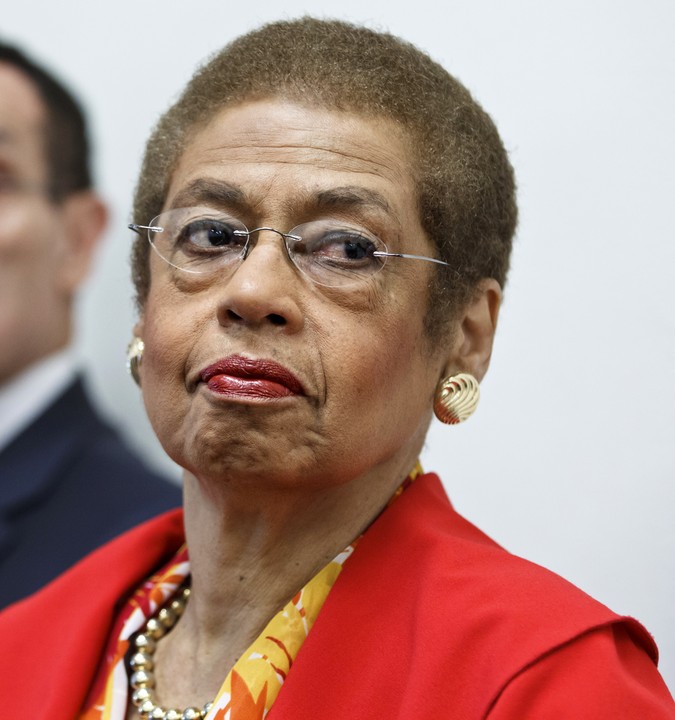 D.C. has a single delegate in the House, Eleanor Holmes Norton (D), who has gained national fame in part due to her frequent and hilariously combative appearances on The Colbert Report. But while Norton can speak and protest all she wants, she cannot vote on the House floor, and under a Republican rules change she cannot even vote in committee. (D.C. also has two "shadow senators," but they have even less power and are rarely heard from.)
Holder drew applause from the CBC crowd, but it is unlikely to erase the frustration that many D.C. voting rights advocates and African-American lawmakers have with the Obama administration over the issue.
The Washington Post noted that it was "the first time in several years" that Holder had spoken out in favor of D.C. voting rights. Advocates were disappointed that the administration did not make a bigger push on the issue when Democrats had large majorities in the House and Senate during the first two years of Obama's presidency. Now, it is probably too late.
D.C. is overwhelmingly Democratic, and the Republican-controlled House has little interest in awarding their opponents another seat. There had been talk of a compromise in which a new seat for D.C. would be created along with one in a red state like Utah, but many Republicans oppose that on constitutional grounds, since D.C. is not a state.
The movement to make D.C. the 51st state is even more of a long shot, because if Republicans won't add a single Democratic district in a House of 435, they aren't going to support a change that effectively gives Democrats two more Senate seats in a closely-divided body that now has just 100.
But at least D.C. voting rights advocates now know they have one more soon-to-be-private-citizen on their side.
This article is from the archive of our partner The Wire.