DNC Chief Says Scott Walker 'Has Given Women the Back of His Hand'
Rep. Debbie Wasserman Schultz, chairwoman of the Democratic National Committee, said Gov. Scott Walker of Wisconsin had given women "the back of his hand."
This article is from the archive of our partner
.
Democratic Party chairwoman Rep. Debbie Wasserman Schultz may have taken the party's "war on women" rhetoric toward Republicans a bit too far on Wednesday when she used graphic rhetoric that seemed to compare Gov. Scott Walker's policies to domestic violence.
"Scott Walker has given women the back of his hand," Wasserman Schultz (Fla.) said at the Milwaukee Athletic Club, according to the Milwaukee Journal-Sentinel. "I know that is stark. I know that is direct. But that is reality."
Then she took the image a step further:
What Republican Tea Party extremists like Scott Walker are doing is they are grabbing us by the hair and pulling us back. It is not going to happen on our watch."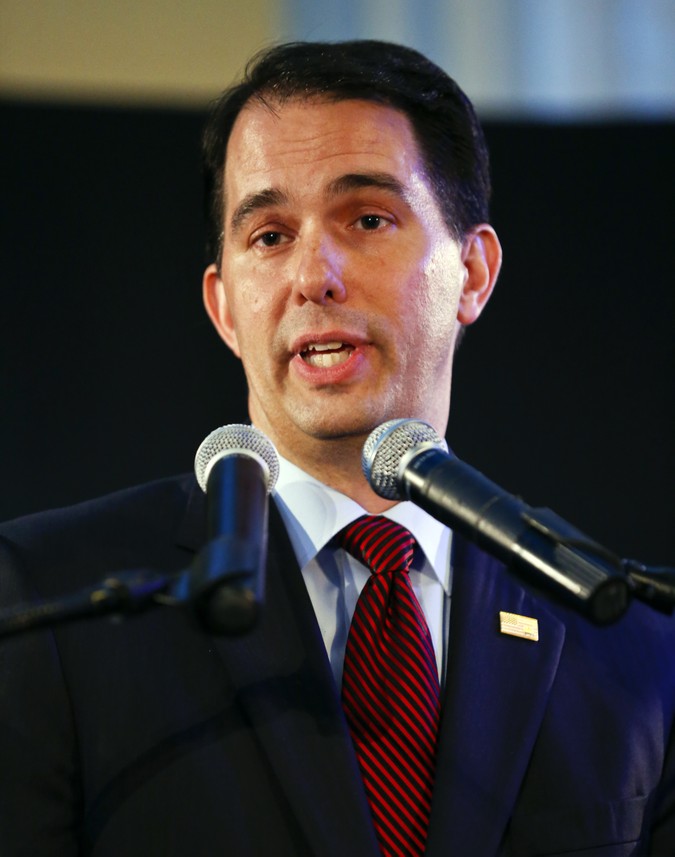 Walker has been a top Democratic target for years, and he is in a tight race for re-election against Democratic businesswoman Mary Burke.
Republicans quickly pounced on Wasserman Schultz's comments as over-the-top. The state's lieutenant governor, Rebecca Kleefisch, told the newspaper they were "absolutely hideous" and later sent a tweet calling on Burke to denounce the D.N.C. chief.
The D.N.C. seemed to recognize it had a problem, but in a statement sent to The Wire, spokeswoman Lily Adams stood by the substance of Wasserman Schultz's remarks, if not the precise language.
Domestic violence is an incredibly serious issue and the congresswoman was by no means belittling the very real pain survivors experience. That's why Democrats have consistently supported the Violence Against Women Act and won't take a lesson from the party that blocked and opposed its reauthorization. The fact of the matter is that Scott Walker's policies have been bad for Wisconsin's women." 
With Republicans aggressively trying to win back women voters who have deserted them in recent elections, expect to hear a lot more about Wasserman Schultz's comment in the next few days.
This article is from the archive of our partner The Wire.