Democratic Senate Candidates Snub Obama's ISIS Plan
Two vulnerable Senate Democrats came out in opposition to the plan President Obama laid out on Wednesday night.
This article is from the archive of our partner
.
Not all Democrats support President Obama's plan to "destroy" the Islamic State of Iraq and Syria.
Two of the party's most vulnerable senators in the upcoming midterm elections put out statements critical of the president's primetime address from the White House on Wednesday night.
Sen. Mark Udall (D-Colo.), who is in a neck-and-neck race in Colorado, said in a statement that he would not give Obama a "blank check" to start another land war in Iraq (even though the president said explicitly this was something he would not do.)
He also voiced disagreement's with Obama's contention that he did not need Congress's authority to execute most of his plan.
As a member of the Senate Armed Services and Intelligence Committees, I believe any expanded U.S. military role beyond airstrikes in the fight against ISIL in Iraq must be approved by Congress. The American people must be assured that we are not pursuing another open-ended conflict in the Middle East, and I will not give this president — or any other president — a blank check to begin another land war in Iraq. As we have seen in the past, American boots on the ground cannot stamp out an extreme ideology and the Iraqis must take responsibility for defending their own people.

I will continue to demand that the administration provide a very clear picture of its goals and objectives. ISIL is a threat that cannot be tolerated, and it will take a strong and cohesive international effort to defeat them."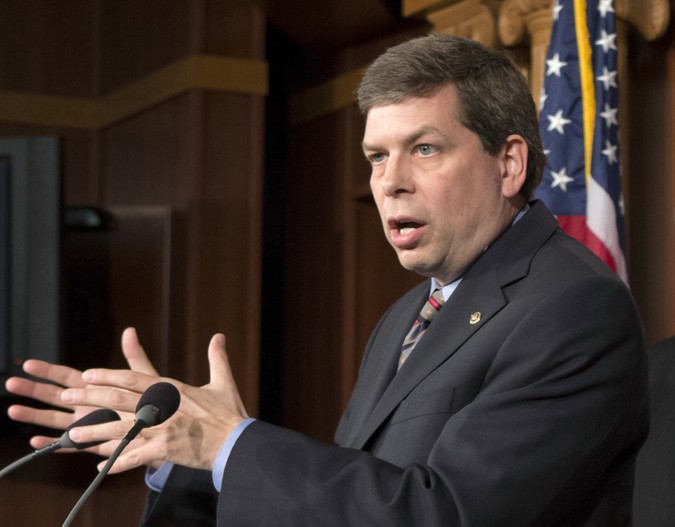 Another electorally shaky Democrat, Sen. Mark Begich (Alaska), said he opposed Obama's plan to arm Syrian rebels on the grounds that the weapons could fall into the wrong hands or wind up being used against the U.S. in the future.
I oppose the president's plan to arm Syrian rebels at this time. I am gravely concerned by reports of ISIS seizing and utilizing U.S. weapons intended for those fighting against the Syrian regime, and we must have greater assurance that we aren't arming extremists who will eventually use the weapons against us."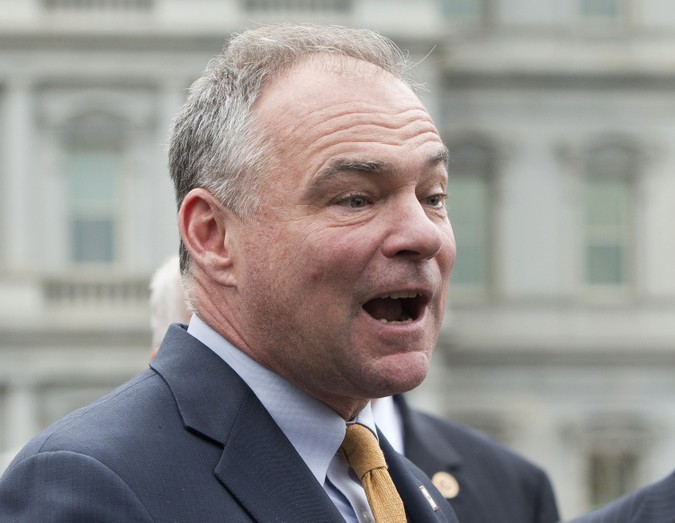 Other Senate Democrats, including those not up for re-election in November, issued cautious statements of support after Obama's speech. Sen. Tim Kaine (D-Va.), a former chairman of the Democratic National Committee, broke with Obama on the question of whether congressional authorization was needed, although he said the president "made a strong case on the need to degrade and destroy ISIS."
Sen. Jeanne Shaheen (D-N.H.), who is facing former GOP Sen. Scott Brown in New Hampshire, said only that Obama's speech was "a start" and she would be watching his follow-up closely.
In hearings next week, I intend to question administration officials on their plans to implement this strategy to confront the full scale of the terrorism challenge we face, particularly in Syria. And as I have made clear, I will continue to press the president to use all of the tools at his disposal, short of ground combat troops, to defeat ISIS."
Sen. Kay Hagan (D-N.C.) voiced tentative support for Obama's plan in a statement, while two other vulnerable Senate Democrats, Mark Pryor (Ark.) and Mary Landrieu (La.), stayed quiet in the hours after the president spoke.
This article is from the archive of our partner The Wire.